Newsletter
AN0M - Issue 3 of 4 - June 2021
FBI-led multinational sting outed by an anon? Delaware First Amendment restrictions. Ivan's Hi-Power. S&W Earnings soar.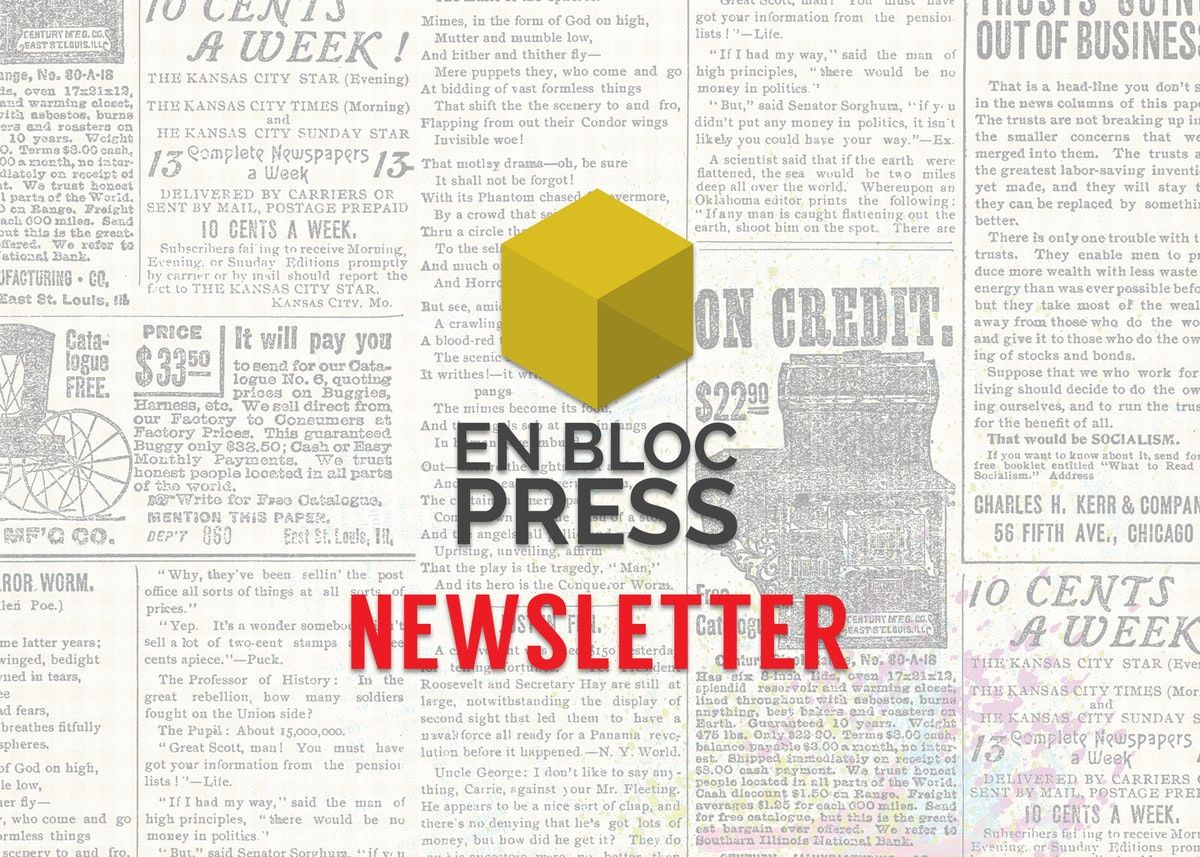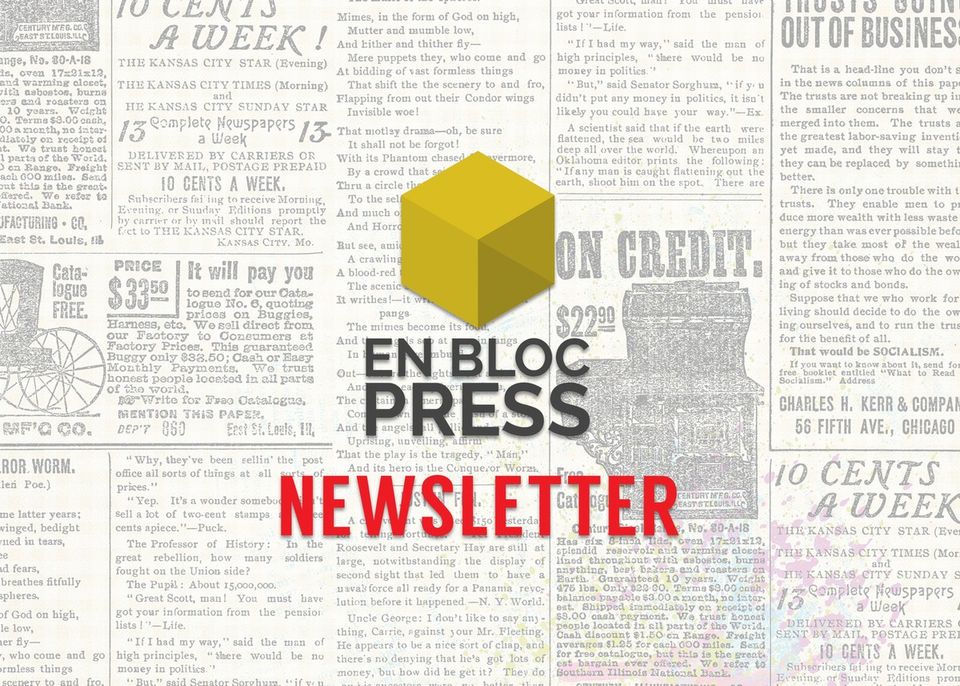 In 3D Printing & DIY:
The 151st Delaware General Assembly passed House Bill 125 on Tuesday. HB125 seeks to ban 3D printed firearms and other "untraceable" guns. Alarmingly, HB125 also makes it illegal to share instructions in the form of computer aided design models over the internet. This prohibition effectively eliminates the free speech rights of gun enthusiasts seeking to share or view the computer code of such designs.

Computer code is expressive, and is protected by the first amendment. This basic legal concept has been routinely upheld by the federal court system in cases like Bernstein v. United States.

The bill passed the Delaware House back in May. Governor John Carney's signature is the only thing needed for the bill to become law.

- Visit https://www.enblocpress.com/news/delaware-hb125/ for the full article.
---

---
In Guns:
The publicly traded Smith & Wesson released their 10-K report for the fiscal year, detailing huge gains in year-over-year sales (predictably). Some notable excerpts:
Net sales for our handguns increased $365.0 million, or 93.4%…likely as a result of pandemic-related restrictions, fear for personal safety, and…a change in the Presidential administration.
Net sales for our long guns increased $151.8 million, or 149.5…
Gross margin for fiscal 2021 increased by 171.0% over the prior fiscal year, primarily because of lower promotional spending, favorable manufacturing fixed cost absorption, favorable product mix, and price increases.
S&W has an open line of credit for $100M from TD Bank.
…we maintain an unsecured revolving line of credit with TD Bank, N.A. and other lenders, or the Lenders, which includes availability up to $100.0 million at any one time
You can see the whole 10-K report [here].
---

---
Texas quietly passed House Bill 957, which makes silencers that are manufactured in Texas exempt from federal regulation. This effectively circumnavigates the normal NFA requirement to register all silencers with the federal government's NFRTR and pay a $200 tax fee. This is a pretty big deal. Shoutout to Car for the update that this had been signed.
Sec. 2.052.  NOT SUBJECT TO FEDERAL REGULATION.

(a)  A  firearm suppressor that is manufactured in this state and remains in this state is not subject to federal law or federal regulation,  including registration, under the authority of the United States Congress to regulate interstate commerce.
The full text of the bill can be viewed [here]. Huge deal.
The bill also nullifies other federal gun laws in a similar manner to Missouri's bill. The law becomes effective in September.
---
In Politics:
---
In Related News:
Earlier this month it became known publicly that in 2018, the FBI launched an "encrypted" chat app called "AN0M," and seeded it out to thousands of suspected criminals, many of which then unwittingly used the bogus app to talk about all manner of criminal activity.
This was a covert, joint operation between US and Australian law enforcement. The secret program ultimately culminated in the seizure of 32 tons of drugs, ~250 guns, dozens of expensive cars, and $148M in cash, as well as a high number of arrests.
This should be worrying enough, but there's an interesting twist here. There's a good chance this would have gone on much longer, but some anonymous security researcher figured out that AN0M was not secure, and posted about it to a WordPress blog earlier this year.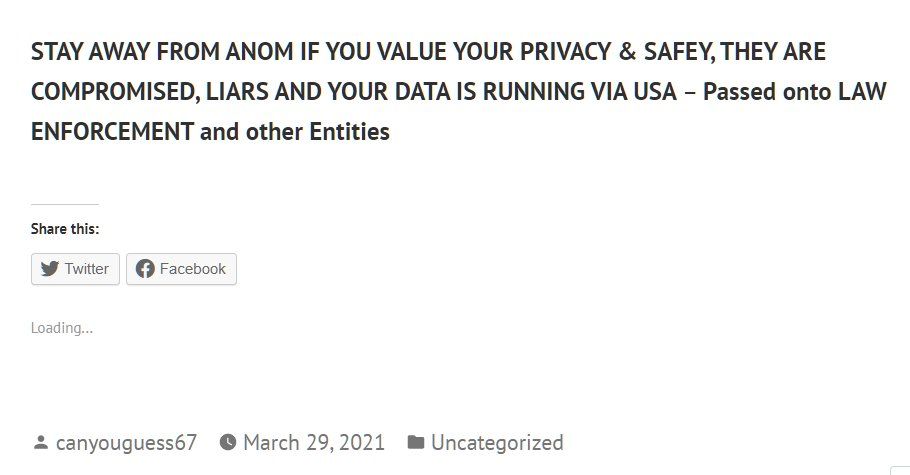 These screen grabs are from a now-removed blog post made months before law enforcement publicly acknowledged this plot. The blog post is not only deleted, but has also been removed from Bing's search engine cache too.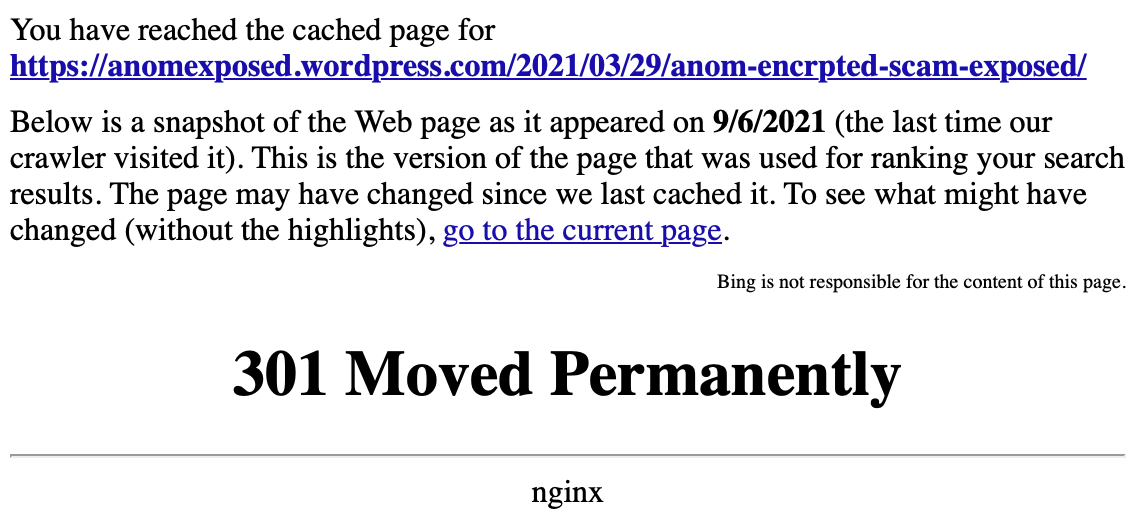 The blog itself is still up — but is now only showing a brief PGP signed message from the anonymous researcher who discovered the bogus software.
—–BEGIN PGP SIGNED MESSAGE—–
Hash: SHA512

Hello everyone,

As news of the ANOM scandal has reached levels beyond even what I could comprehend I thought I should set a few things straight;

…

– – This blog site was initially taken down by myself when the scandal broke as I was not sure which direction LE would take with regards to this.– – I have many more log files and information regarding their system setup and everything that has taken place that wasn't initially released with my research article as it didn't seem relevant at the time including their use of IMEI numbers associating it with user ID strings including the usernames for system access which at the time seemed more like a joke than anything else eg fbi1, fbi2.

Continued…
You can see it at https://anomexposed.wordpress.com but I would strongly suggest making sure you're at least running a VPN before visiting.
---
Speaking of things that are fake, dangerous, and bad, you should go check out Alan Macleoud's scathing criticism of The Washington Post (aka Jeff Bezos's blog). [Here…]
---
Remember to visit En Bloc Press on:
---
If you took something away from this post, it would mean a lot to me if you subscribed to the paid newsletter. Your money will mostly go towards diapers and other baby supplies, and a paid membership also grants you access to BTCPay Server and discounts in the store. Sign up for $6.99/mo and get that as a credit on your first shirt order. Let's go!
- Lee