Bear Arms N' Bitcoin 2022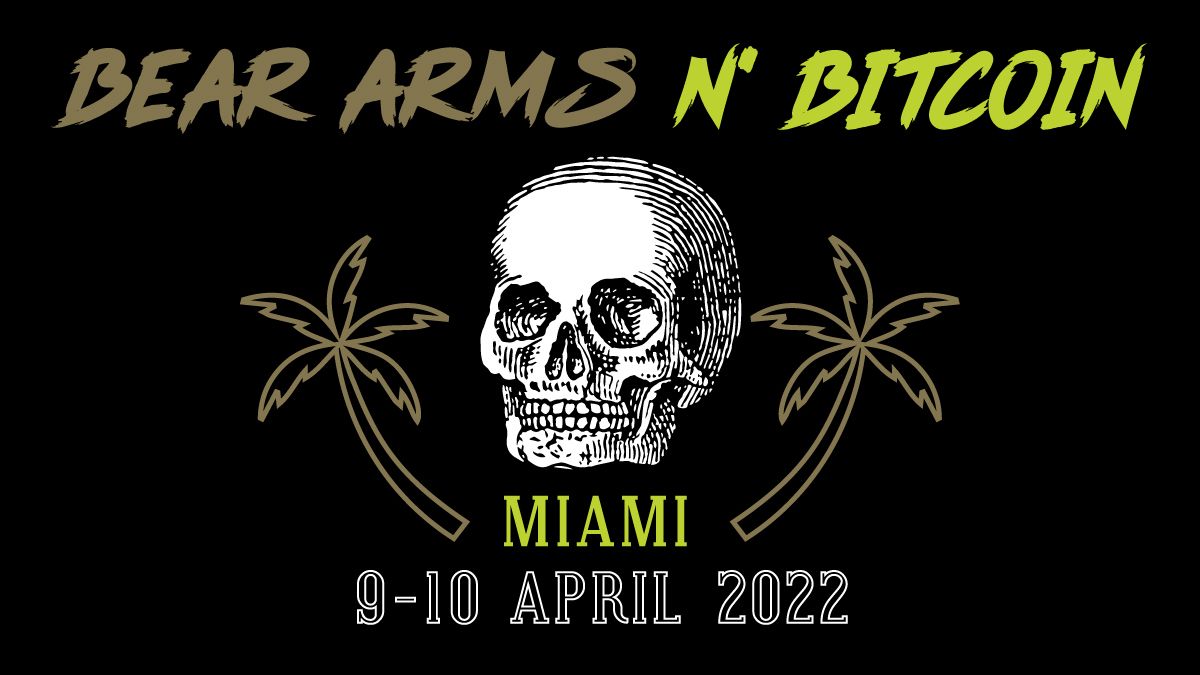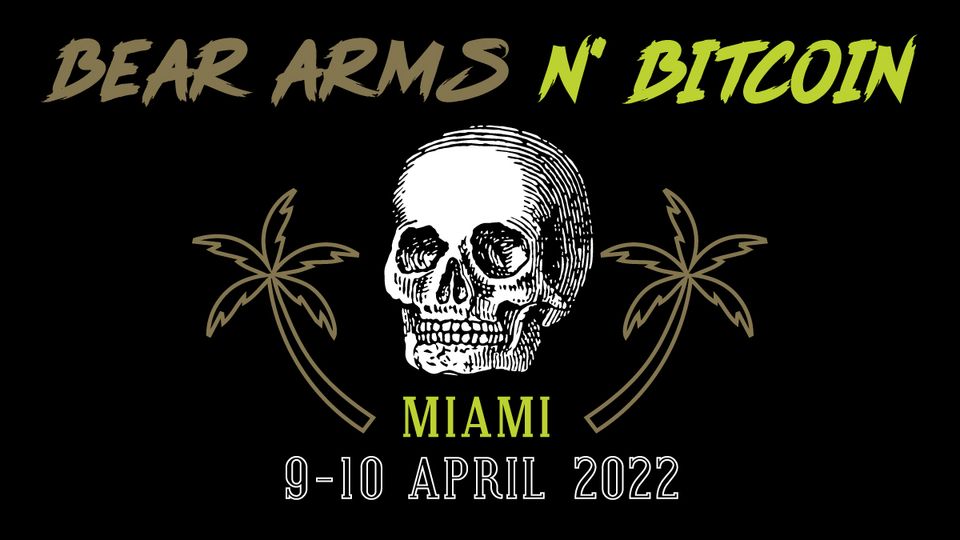 The Bear Arms N' Bitcoin conference is the premier event and resource for fans of DIY and 3D printed guns, Bitcoin and crypto, privacy tech, and all the other freedom technologies that one needs to understand to survive and thrive in our modern political climate.
The third annual Bear Arms N' Bitcoin conference takes place in sunny Miami, FL, on April 9th-10th, 2022. En Bloc Press is once again proud to be a media partner.
BANB2022 offers two days of presentations and workshops by experts in various exciting fields – and this year's lineup offers more than ever!
Expanded Scope
BANB2022 is bigger and better
Monero & BTC
In addition to Bitcoin, this year's conference will feature Monero – a privacy-focused cryptocurrency – as a new topic. Enjoy an expert discussion about BTC and Monero, the pros and cons of each, and learn how they can be complementary in securing your financial sovereignty.
Vendor Tables
Tradeshow-style tables for both vendors and hobbyists mean that you can stop and see all kinds of exciting projects and products and connect with some of your favorite people and companies from around the space.
Freedom Technology Awards
This year's event will also mark the launch of the Bear Arms N' Bitcoin Freedom Technology Awards in memory of the late JStark1809.
The "JStarkies" will recognize the top individuals, projects, hardware, and organizations advancing the cause of freedom. We will create a form where you can suggest award categories and give nominations. A panel of experienced judges will decide the winners.
Expert Speakers
Enjoy presentations and booths by subject matter experts in the fields of 3D printing, DIY guns, Bitcoin, Monero, and more. You'll find a healthy mix of Bitcoin experts, privacy advocates, prominent 3D printed gun designers, and more on the official speaker list.
Interesting Topics
Enjoy talks, presentations, and demos on a wide variety of exciting topics like:
Bitcoin Mining at Home
The 12K Liberator DIY Firearm Platform
Bitcoin Best Privacy Practices
Introduction to 3D Printing
Pros & Cons: Bitcoin vss Monero
Building Sovereign Communities
Effective DIY Gun Propaganda
Introduction to Monero
The FGC-9
How to Self-custody Bitcoin
Replacing Centralized Apps with Opens Source Apps
Caseless, electronically ignited ammo
Bitcoin Surveillance Tools
Open Source Privacy Phones
Civilian Trauma Medicine
Non-KYC/AML Bitcoin
Current State of 3D Gun Printing
The legal fight for DIY Firearms
Introduction to Bisq
3D Printed Suppressors
Freedom in Florida
Enjoy a trip to Miami
BANB2022 will be hosted at the Embassy Suites by Hilton and is just a few minutes from downtown Miami. Enjoy Florida's tropical weather without the hassle of vaccine passports or mask mandates.
Event Privacy and Security
You're encouraged to pay for your ticket with BTC or Monero and use a throwaway email address specifically for this event. You do not have to provide any government-issued identification to attend, and guests will be checked-in by email address. There will not be a list of guest names or pseudonyms, and no one will ask you for ID.
Go Register
Bear Arms N' Bitcoin 2022 will offer two days full of exciting people and topics in a beautiful tropical setting. If you are interested in cryptocurrency, 3D printed and DIY guns, financial sovereignty, and the people and technologies at the forefront of these, BANB2022 is the place to be in April.
Read more and register today (save when you register early!) at gunsnbitcoin.com.