Newsletter
En Bloc Press Newsletter - Issue 2 of 4 - May 2021
See what the fuss is about with this free issue. New DOJ proposals on guns. FN and Sig's 3D printed parts. New Night Vision for the Army. Journalists take aim at guns.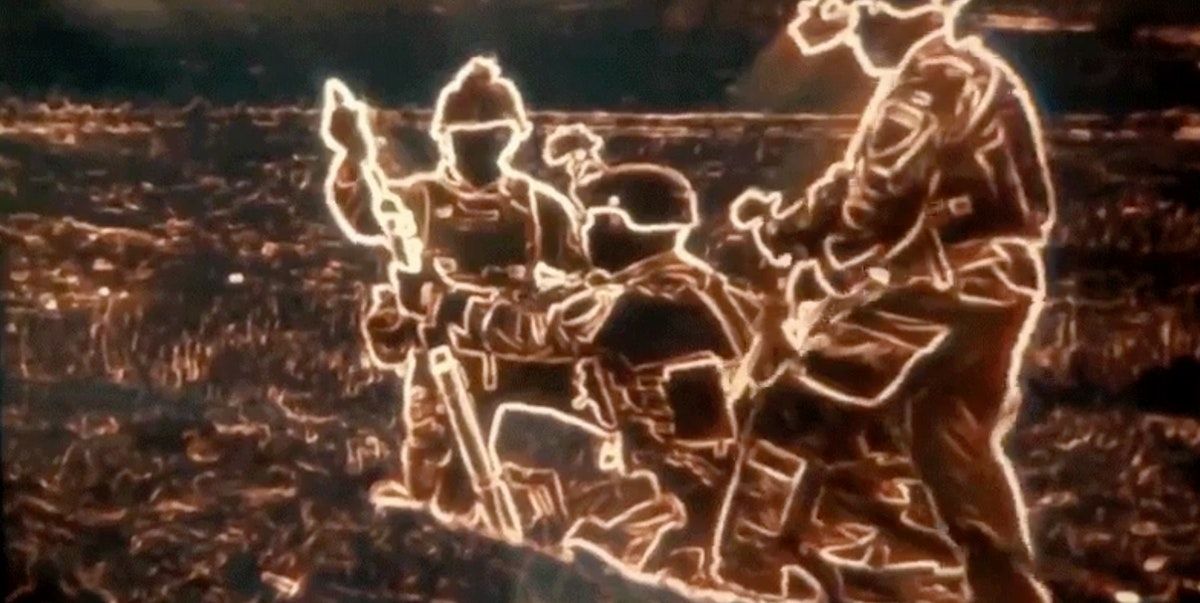 In 3D Printing & DIY:
Justice Department Proposes New Regulation to Update Firearm Definitions
WASHINGTON – The Department of Justice today issued a notice of proposed rulemaking that would update the definitions of "firearm" and related parts for the first time since 1968. The proposed rule would modernize the definition of "frame or receiver" and help close a regulatory loophole associated with the un-serialized privately made firearms that are increasingly being recovered at crime scenes across the country. These unmarked firearms, known as "ghost guns," are often assembled from kits that are sold without background checks, making them easily acquired by criminals who otherwise would not be permitted to possess a firearm…
To help keep guns from being sold to convicted felons and other prohibited purchasers, the rule would make clear that retailers must run background checks before selling kits that contain the parts necessary for someone to readily make a gun at home.
To help law enforcement trace guns used in a crime, the rule would require that manufacturers include a serial number on the firearm "frame or receiver" in easy-to-build firearm kits.
To help reduce the number of "ghost guns" on our streets, the rule would set out requirements for federally licensed firearms dealers to have a serial number added to 3D printed guns or other un-serialized firearms they take into inventory.
- DOJ Press Release
This is no major shift from what we talked about a few weeks ago. Basically, 80% packages like P80 kits would go away, and 3D printed firearms would only be affected if they ended up being purchased by a gun store, at which point the dealer would have to assign the firearm a serial number.
This is, overall, a relatively toothless change when it comes to 3D printing.
It does, however, represent a larger problem for 80% builders. At least until the market can outmaneuver the ATF. If history is any indication, give it a month or two before someone figures out the workaround.
Here's the ATF's PDF [Here…]
---
You should take a few minutes and watch this video, starting at 21:16 to about 26:34. This is Cody Wilson explaining some of the political and legal philosophy behind DEFCAD and how they stay on the internet, despite constant legal opposition from anti-gun Attorneys General and "journalists" from places like The Trace. Thank an FMDA user for sharing this with me. This is especially relevant given the ongoing debacle between the 9th US Circuit Court of Appeals and the US 5th District.
---
The 3D printed CZ Evo Carbine looks legit:
---
The 3D printed Glock 26 frame got an upgrade to the FMDA26.2. [Here…]
Ivan The Troll got kicked off Twitter again. Here's definitely not back under a new profile [Here…]
CtrlPew keeps getting kicked off Instagram. Check his new profile [Here…]
Cathode is making big progress on a home-build Saiga 12 shotgun:
The Deterrence Dispensed FNS-40 3D printed frame is making strides and is in testing.
FN revealed the new EVOLYS ultra-light machine gun, which relies — among other things — on 3D printing to help reduce the overall weight. [Here…]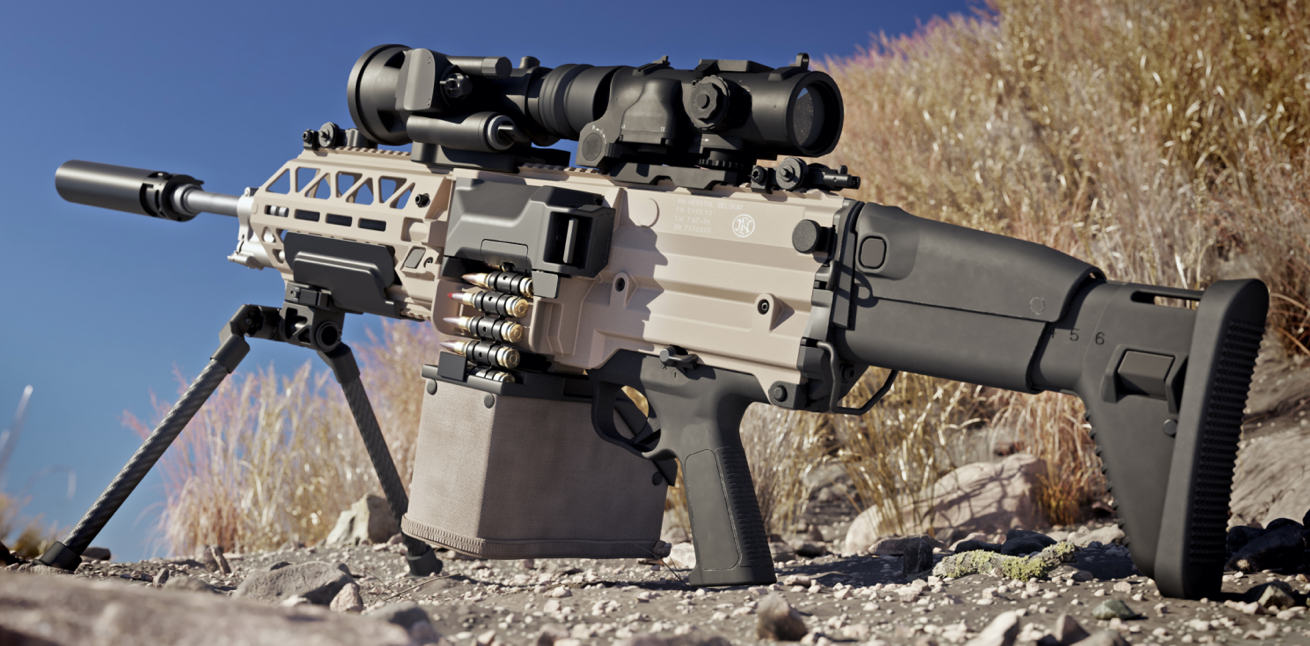 Sig Sauer released recently the MODX-45 modular silencer, which is comprised of titanium and 3D printed parts. Interesting to see this stuff out on the commercial market. [Here…]

This issue is free, which happens only every few weeks. If you want to receive the Newsletter every Saturday morning while supporting independent, pro-gun publishers, please consider signing up for the paid membership. It's only $6.99/mo, and signing up is fast and isn't a hassle!
---
In Guns:
The Texas Senate passed a law allowing permitless carry of pistols for persons 21 or older. The bill heads to the House next. If it ends up becoming law, Texas would become the largest state to allow 'constitutional carry,' and would join 20 other states that already have similar laws on the books. This is good. [Here…]
Originally from the 1970's and used by famous French special forces units, the Manurhin MR 73 is back on the market courtesy of Beretta. Cool revolvers, but I'd still take a Korth over it. [Here…]

Ruger is recalling the Ruger-57, their budget-friendly alternative to the famous FN FiveseveN. Chambered in the 5.7x28mm cartridge, the new offering from Ruger seems to have occasional problems with the safety cracking [Here…]
Smith & Wesson is selling off Thompson/Center Arms. Long overdue IMO. [Here…]
A Florida man who was on his way to an anger management session apparently decided to stop off at his 'baby momma's house,' where he pulled a knife on her and ended up getting blasted in the head. Whoops. [Here…]
---
In Politics:
---
In Related News:
In a pretty, uhh, fucked up turn of events, Navy SEAL Eddie Gallagher came out and basically admitted to murdering the unarmed 17-year-old ISIS fighter that he was found not guilty of murdering in 2017.
On a recent podcast interview, Gallagher is quoted as saying
We killed that guy...Our intention was to kill him. Everybody was on board.
A Daily Beast article details the following:
Gallagher's defense had always claimed that the ex-special operations chief and his team had given the captured ISIS fighter medical help, but were unable to save him. Several members of his platoon testified against him at trial, accusing him of murder. In the podcast interview, Gallagher said he and his team planned to render "medical treatment on him until he's gone." "I mean, he was going to die, regardless," he said. "We weren't taking any prisoners." He also claimed that all of the SEALs involved agreed to torture the soldier until he was dead. "I didn't stab that dude. That dude died from all the medical treatments that were done—and there was plenty of medical treatments that were done to him," he said. Gallagher added that he cut an "airway" in the teen's throat "just for practice. I was practicing to see how fast I could do one in."
Now, I'm not a big ISIS guy. But a reasonable person might take issue with a commander performing unnecessary, terrifying, and painful medical procedures on mortally wounded, unarmed teenagers — ISIS or not. Cutting airways into the throats of injured kids just to get in some "practice" does very little to 'spread democracy' or 'uplift womens' voices' or whatever they say we're still there for.
It's uncommon for SEALS to publicly speak out against each other, but at least some of them were willing to do so in this case. It's probably good that the Navy is re-tooling the SEALS.
---
New thing: The Journal of Controversial Ideas. This is a publication which allows academics to anonymously share peer-reviewed research that could potentially be career-ending. While this is interesting, the fact that it's necessary should tell you everything you need to know about modern academia. [Here…] and [Here…]
---
The Army's new ENVG-B night vision devices look pretty sweet. [Here…]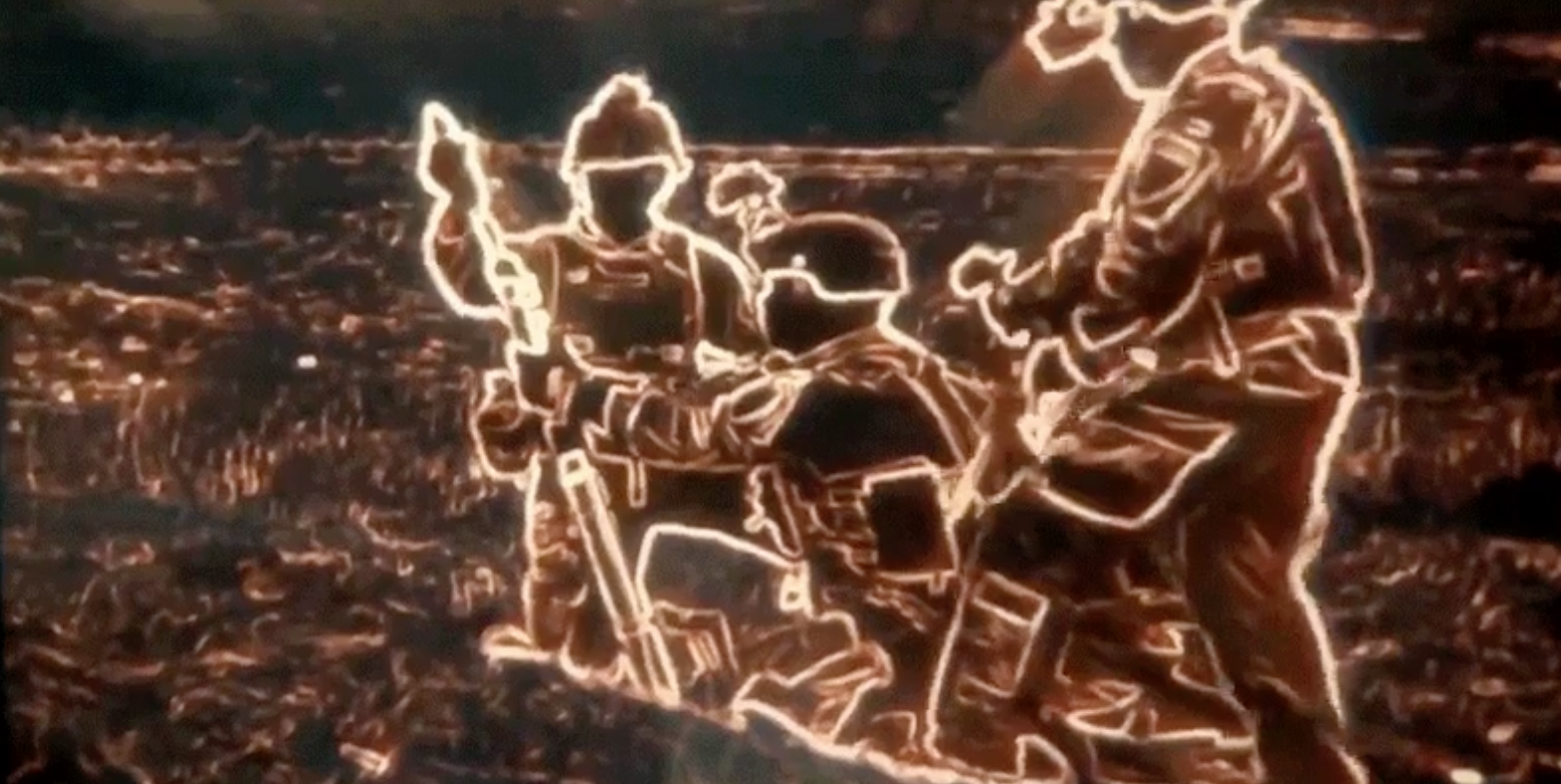 Anyone who's ever worn PVS-7's will immediately be filled with envy.
---
---
Yellow mealworms are now approved for human consumption in the EU.
EU officials suggest it could be used as a protein boost for cookies, pasta or baked goods, as they try to reassure fussy eaters that millions of people around the world already eat insects. It's also a more environmentally friendly alternative to rearing cattle and other larger sources of protein.

- Bloomberg
I will not eat the bug, I will not live in the pod. [Here…]
---
Some things to consider in terms of the economy:
The April jobs numbers came in 73% lower than projections
The May projections are revised down
Unemployment is up
Commodities face price increases and shortages
The Federal moratorium on evictions ended
[Here…]
---
Remember to visit En Bloc Press on:
---
Thoomp put together a nice little thread of pictures from the Kowloon walled city. It's an interesting place (was) and the pictures are surreal. Check it out if you're into the dystopia aesthetic [Here…]
---
If you enjoyed this issue, please help me out by subscribing to the paid weekly version. It would be pretty cool if I could pay for my new addition's diapers with money from spreading the gospel of 3D printing and pro-gun politics.
PS: I'm going to move forward with opening the En Bloc Press BTCPay Server to subscriber-only accounts. This means that paid members will be able to collect Bitcoin payments securely and privately with only an e-mail address. Paid users should be on the lookout for instructions and a walkthrough video later this week.
- Lee