Newsletter
Hello, July - Issue 1 of 4 - July 2021
3D printed launcher drops, Garrett Foster, Ammo Prices, Ruger LCP Max, and more...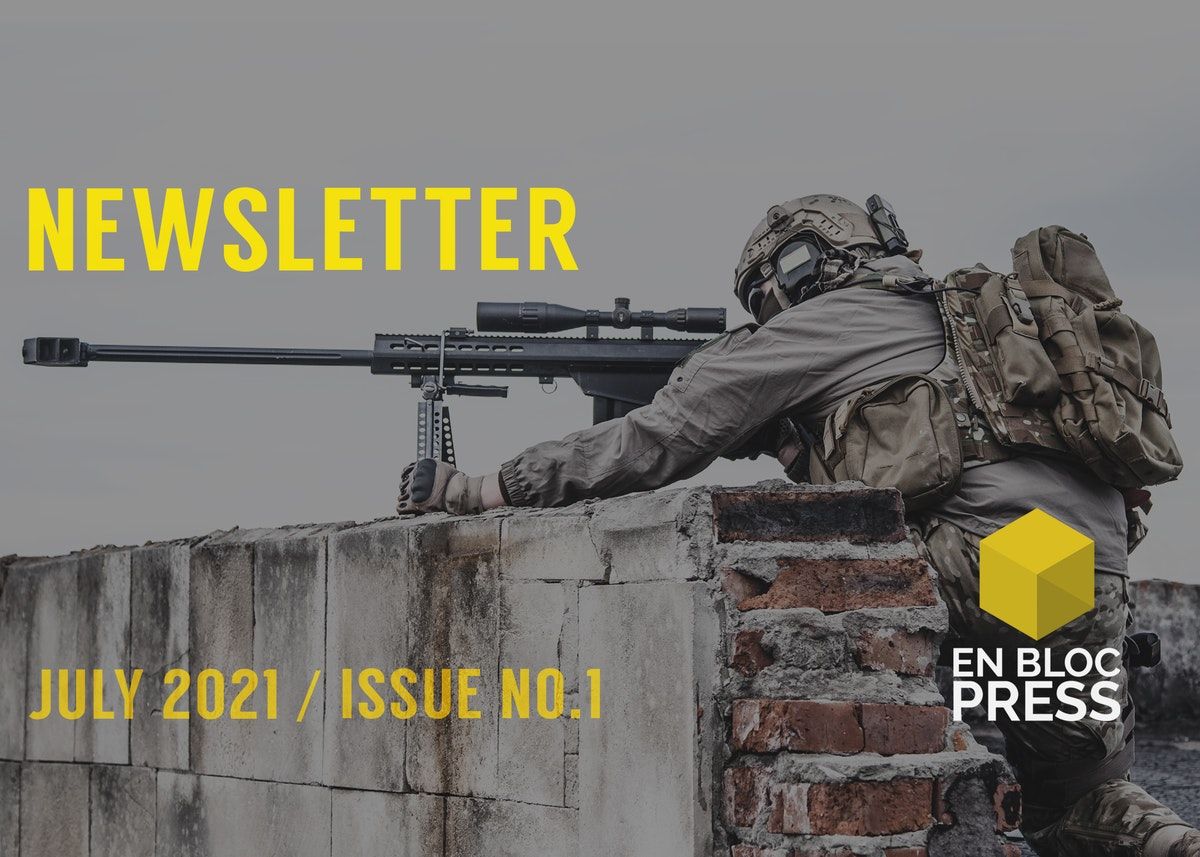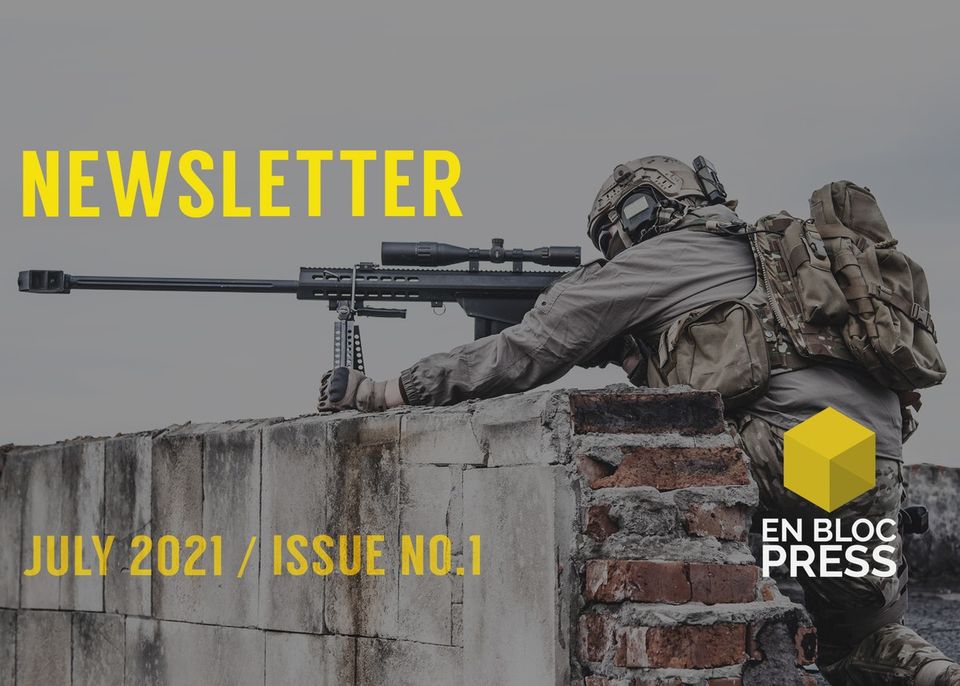 For July 4th weekend, take 10% off a new paid subscriptions! Applies to both monthly and yearly sign-ups. If you've been waiting, now's the time! Expires July 5th.

AWCY released the 'Thump N' Grind' 37mm "signal launcher" a few hours ago. The launcher requires no actual firearm parts. A blend of 3D printed parts and Home Depot grade parts combine to create this uh, tube for launching signal devices. Teaser video here (language warning) and files availble here.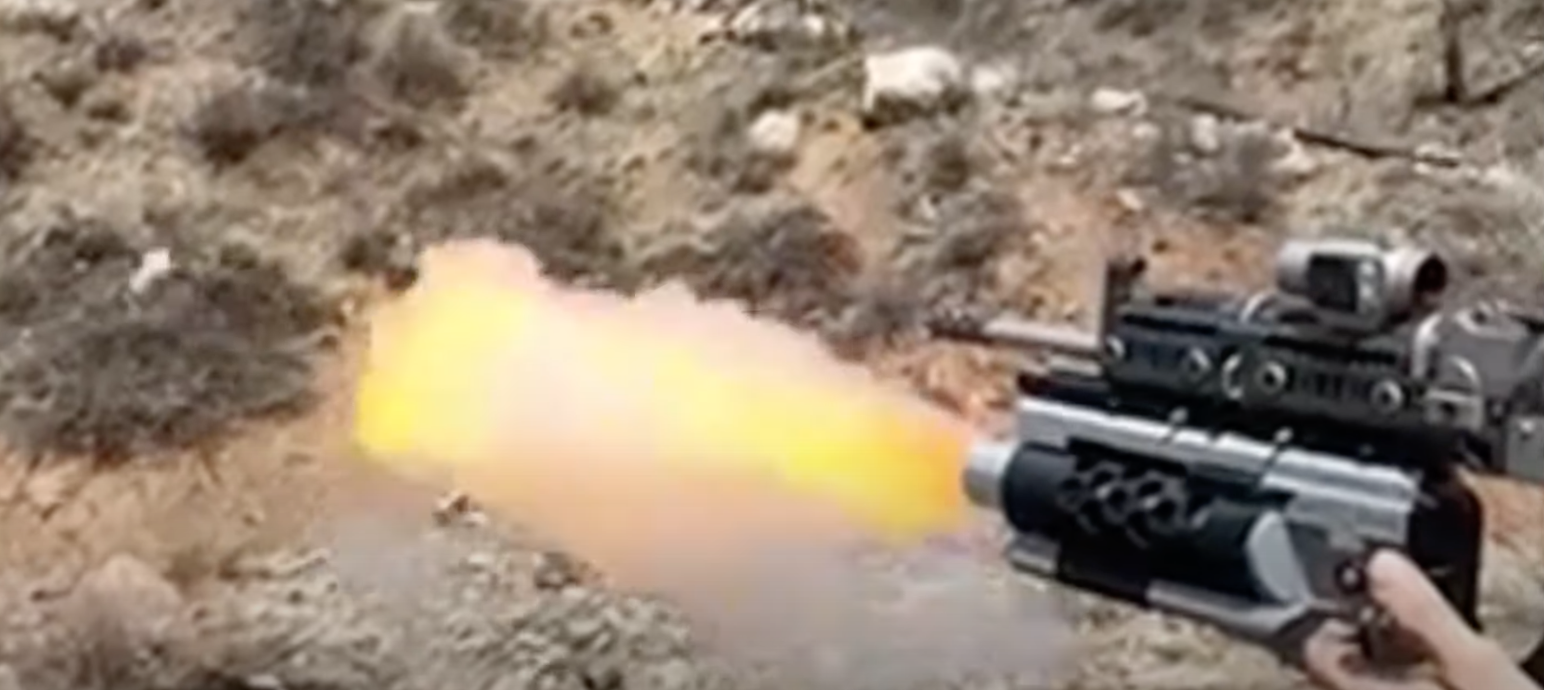 A 3D printable Sig SP2022 (tremendously underrated gun!) frame recently became available here
A 3D printable CMMG AR-15/22lr 25rd magazine recently became available here
Spotted these great looking light brown Glocks on Reddit from u/ProSpaceDog: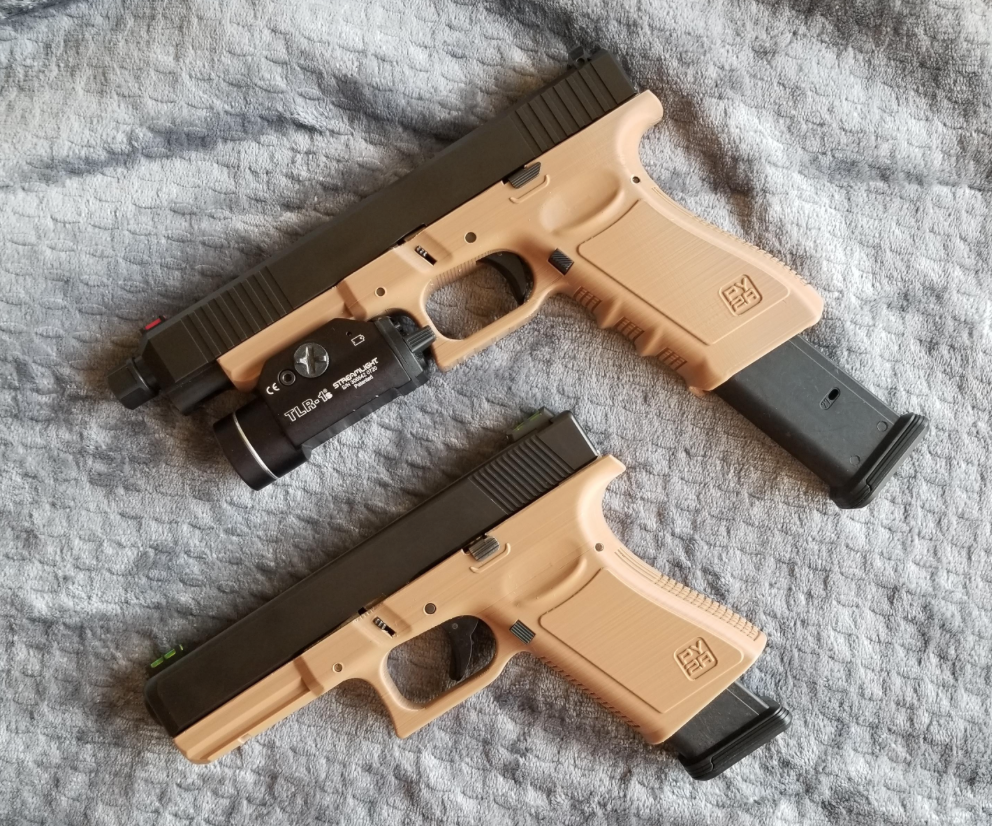 Here's a nice NBC article from D.C. about how police are finding "giggle switches" on record numbers of ghost Glocks. Here
This is a free post, which ships once a month. Paid subscbibers see a newsletter like this weekly, as well as additional content, discounts in the store, and access to BTCPay Server. Why not subscribe now and save on July 4th weekend?

Ruger recently announced the LCP Max .380ACP. To be fair, this doesn't look bad. I'm quick to bag on a lot of the low-end pistols that come out, but the LCP II was a huge improvement from the LCP, and the LCP Max turns the much-improived LCP II into a similar gun with better sights and a 10-round capacity. This will be a good option for people who (for some reason) really want a 380ACP. Good on Ruger for identifying the need and innovating their line. [Here]
After the passage of Missouri's Second Amendment Preservation Act, at least two departments have removed state or local police from ATF-related assignments. Excellent. [Here]
The 3D printed Sinter silencer from Radical Firearms is getting good reviews. [Here]
9mm prices are dropping, but still higher than they probably should be: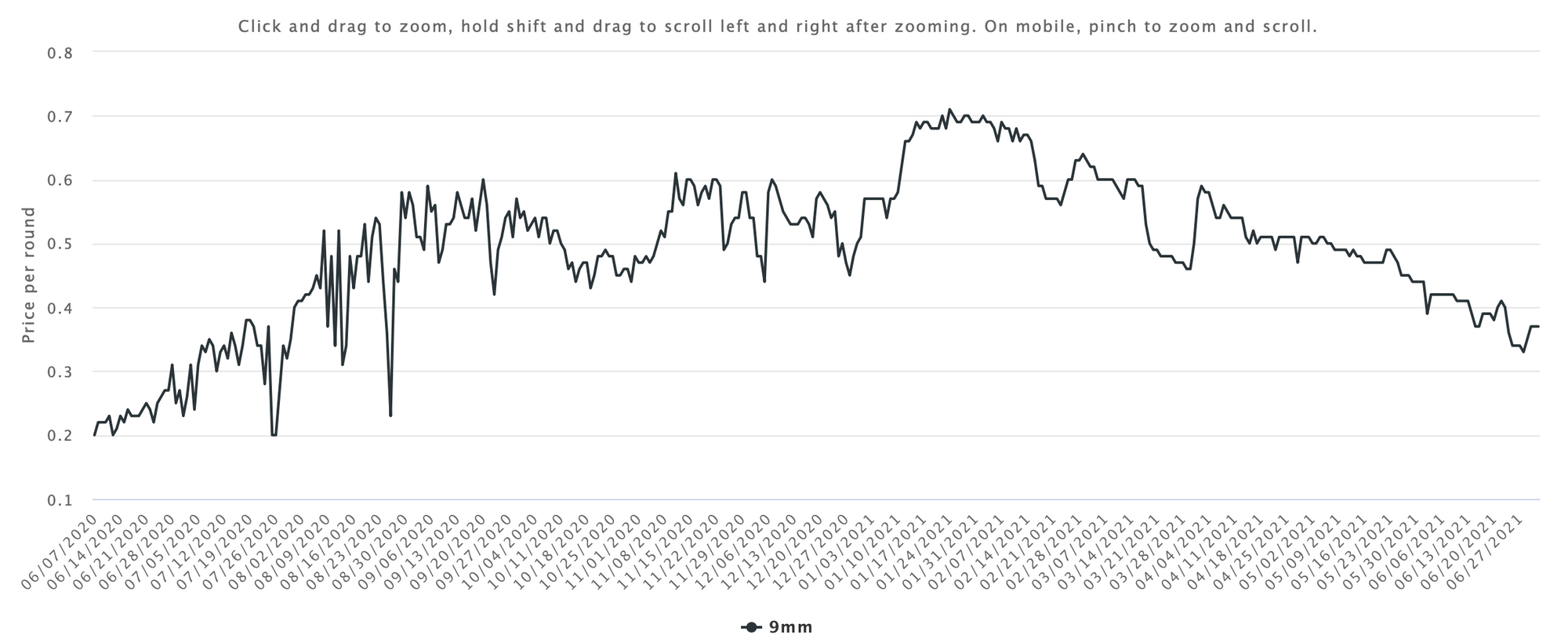 You should take the time to read this lawsuit against the Evanston Board of Education (District 65) in Illinois. It's absolutely insane. The TLDR version is that the school board kind of went rogue and turned into a never-ending, race-based struggle session for elementary school children for the last several years.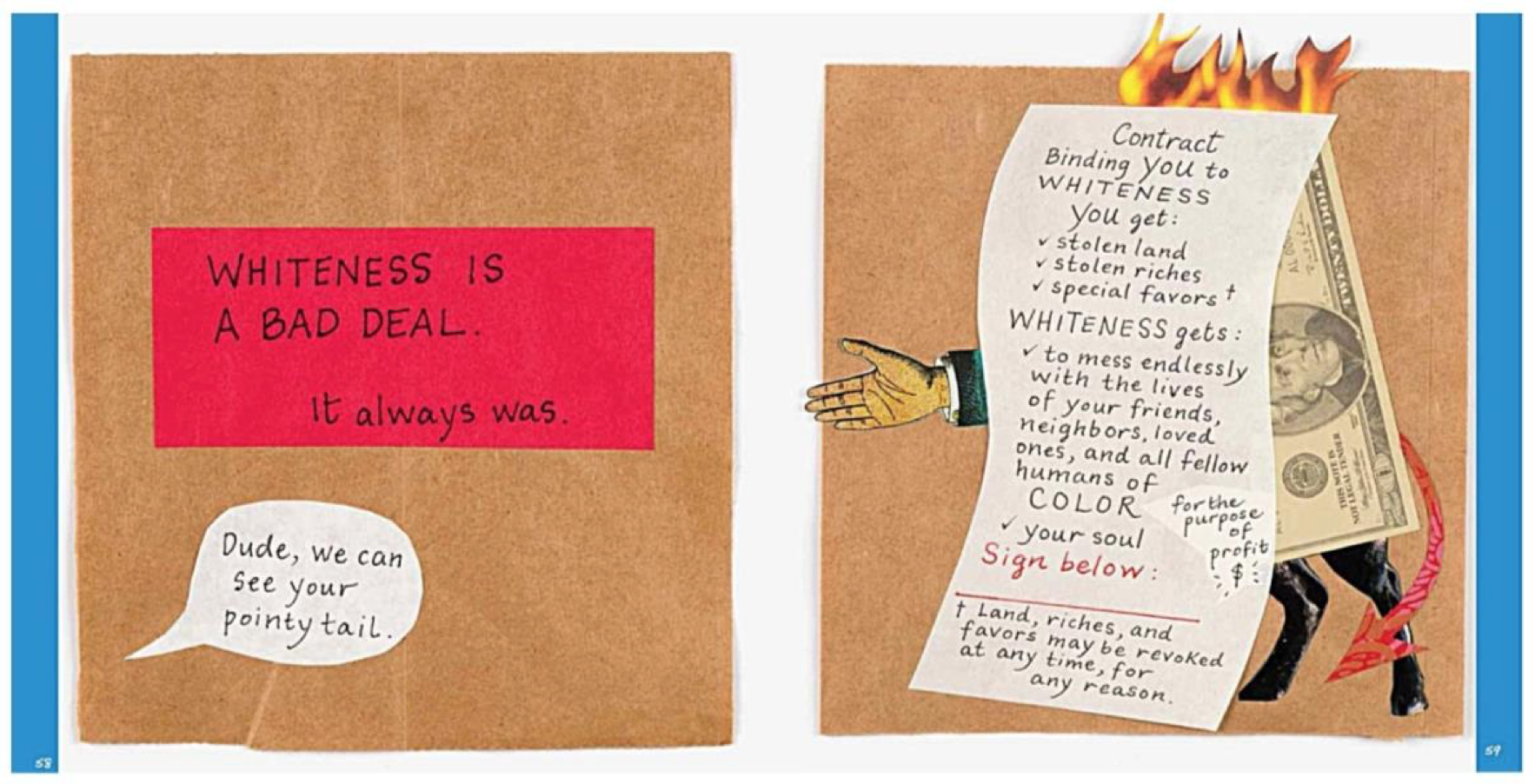 The lawsuit is long and full of really dark accusations: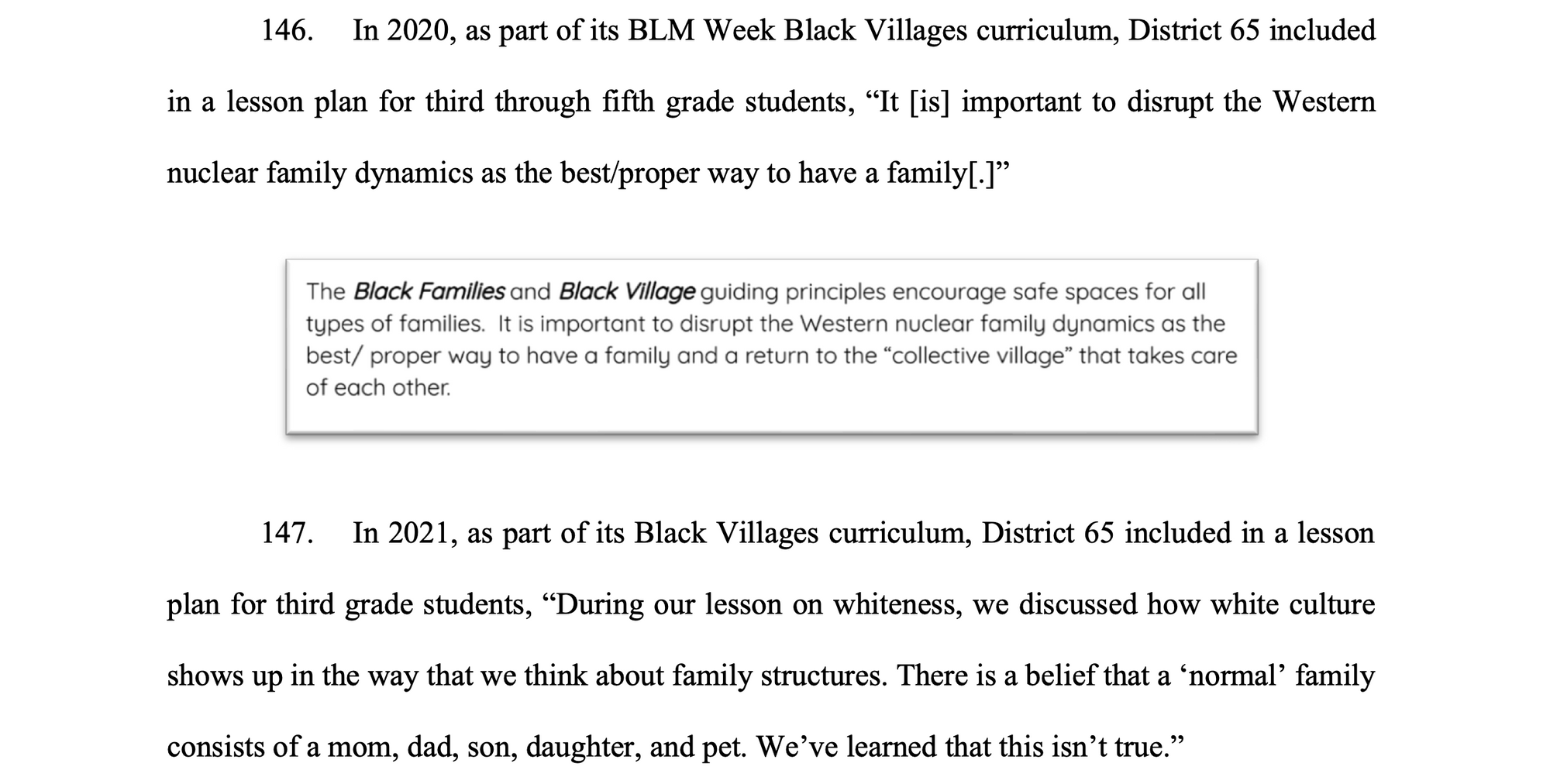 Yeah.
139. District 65 also instructed fifth grade teachers to repeat out loud to students Toni Morrison's quote from the introduction of Not My Idea: "White people have a very, very serious problem and they should start thinking about what they can do about it." Then the teachers were instructed to ask students whether they see truth in the quote.

140. District 65 also instructed fifth grade teachers to repeat out loud to students, "The author says that grown ups hide scary things from kids because they are scared too. This is called burying the truth . . . It is something many White people do to ignore racism when they feel uncomfortable."
We live in a very strange kind of hell at the public school level.
---
AOC proposes a bill that would require all government appointees to make public their race, gender, and sexual orientation. [Here…]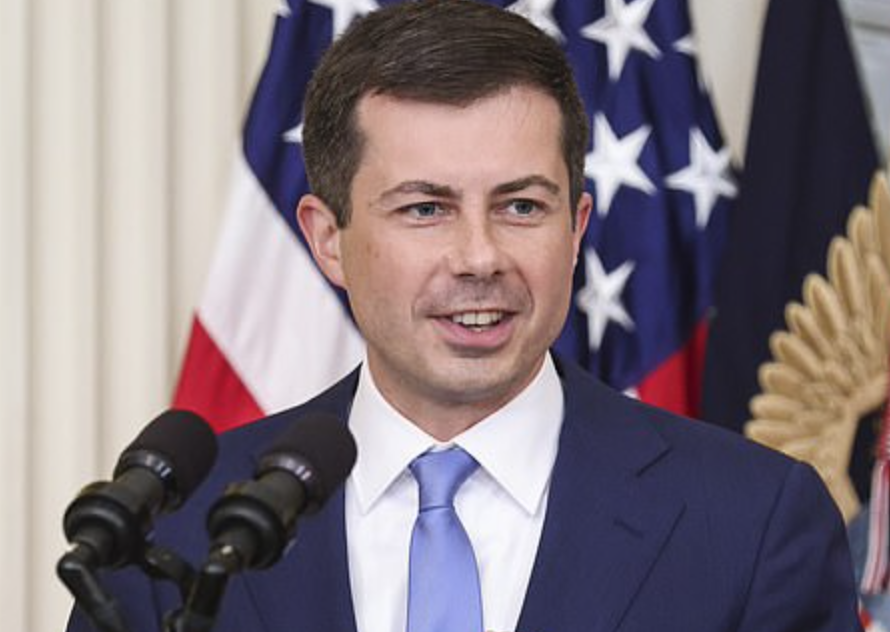 The guy who killed Garrett Foster last year during a BLM protest was indicted for murder this week. For those who don't recall, the shooter — Daniel Perry — was driving for a ride share service and (knowingly or unknowingly) turned onto a street which had been taken over by BLM protestors. Garrett Foster, who was on foot wearing full armor and carrying an AK-47, at some point tried to interact with Perry and made the mistake of raising his rifle at him. Perry, an armed military service member, killed Foster as he raised his AK. This was the subject of a lot of back-and-forth on Instagram at the time. I don't know the real backstory of Perry, but to me it looks like a clean shoot that probably doesn't warrant a murder charge. If I'm wrong, drop it in the comments. For the record: I don't have a problem with Foster's full-kit / armed protest. But if you raise a rifle at someone, you gotta be prepared for what could happen next — good or bad. [Here]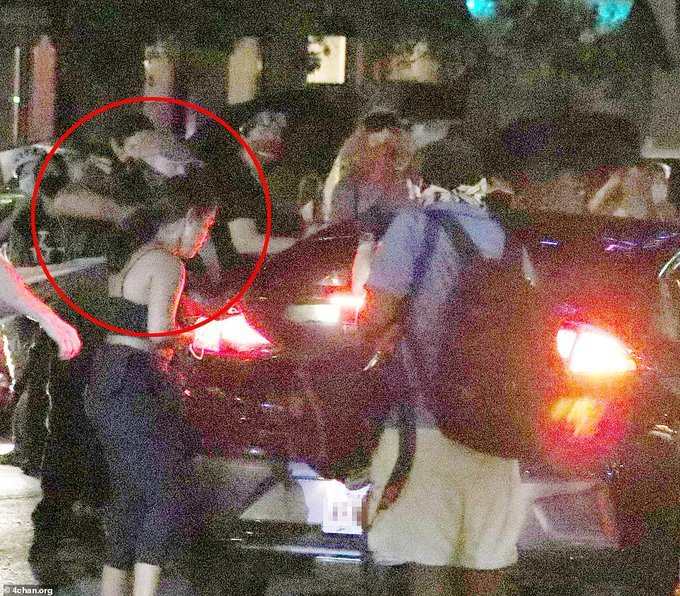 SCOTUS decided that laws against 'ballot harvesting' were not unconstitutional this week. A lower court had previously determined that laws against 'ballot harvesting,' as well as voting outside of one's precinct were faulty. SCOTUS disagreed, stating that the lower court "misunderstood and misapplied" scrutiny as it relates to the Voting Rights Act, and "exceeded its authority" in deciding these laws were not kosher. You can read the full SCOTUS opinion [here]. This is good.
Speaking of courts, it looks like the 9th US Circuit (looking at you, California) wrapped up the SCOTUS term with a 1-15 record. Good job, guys. [Here]
There's a really cheesy effort by cops that I've seen going around, where they play copyrighted music on their phones while they're being recorded by citizens. Apparently they think that adding Taylor Switft (or similar) to the video's audio means that YouTube or Instagram will take down videos of police behaving badly. I'm not sure that's how DMCA violations work. Not only is this unethical (cops — go figure) but it's not actually shaping up to be particularly effective. Cringe.

---
Thanks for reading! I hope you all have a safe and happy 4th of July weekend, full of grilling, brews, and fireworks. Hope to see your back here next week with all fingers and toes.
- Lee