Big Decisions - Issue #41 - 2022
The free edition of the Newsletter for the week of October 22nd, 2022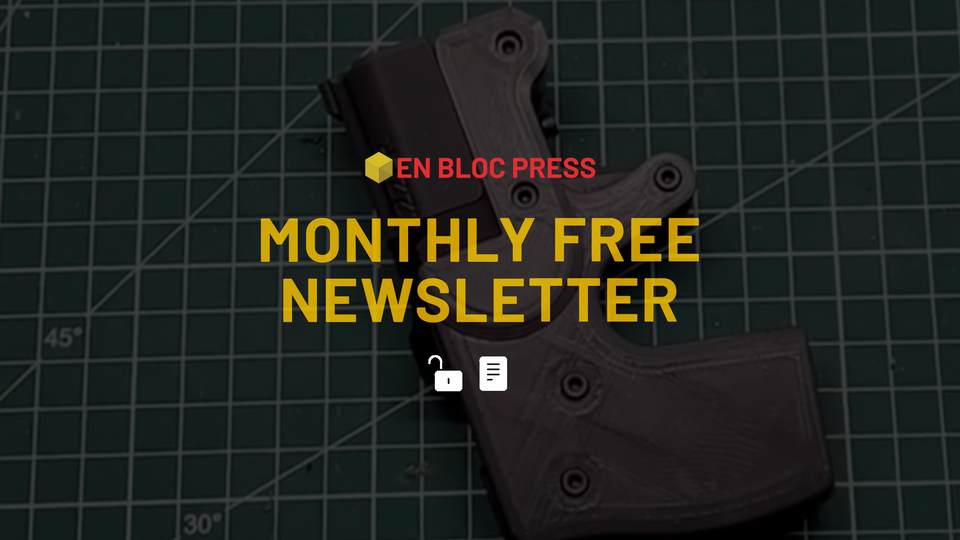 Good afternoon, friends! It's Saturday, October 22nd, and this week we're looking at a pivot in the Dems' strategy against 3D gun files, Canada's freeze on the handgun market, Trump's Jan 6 subpoena, a semi-obscure college humanities program that was perhaps too successful for its own good, and more...
3D Printing & DIY
This Again
Prominent anti-gun democrats are pressuring Biden to reverse the Trump-era decision that placed 3D-printed gun files under the purview of the Commerce Department and make them a State Department matter again.
You may remember that Cody Wilson and Defense Distributed fought a protracted legal battle over this. If the State Department has jurisdiction, they can 'limit' the sharing of these files under their (bad faith) interpretation of ITAR.
Before the Trump administration, 3D-printed firearms and their associated technical files were regulated as "defense articles" under the International Security Assistance and Arms Export Control Act of 1976 (the "Export Control Act").1 As "defense articles," 3D firearms and their technical data were placed on the U.S. Munitions List and governed by the International Traffic in Arms Regulations ("ITAR"), which restrict exports of military technologies in order to protect U.S. national security and foreign policy objectives. This treatment was warranted given legitimate concerns that terrorist groups or outlaw nations could manufacture plastic guns, smuggle them through metal detectors at overseas airports, and use them in attacks, including assassinations, thereby putting Americans and others in grave danger.
 
Congressional Letter to Biden
If Democrats are successful, it would likely hamper the proliferation of 3D printing files over the open internet. Most of you reading this already know that The Signal does not stop, but it's important that more and more people are able to get into 3D printing. Reverting back to the ITAR-restricted scenario does not bode well for the cause overall.
I know there are varying Takes on this, but I don't think it's enough for home gunsmithing/3D printing to limp along as a shadowy gray area with a serious legal stigma. Cyberpunk is cool and all that, but I don't think the battle is won until "Aren't those illegal?" stops being the first thing you get hit with when you tell a normie that you're into 3D guns.
Read More:
Hazardous Mutation
If you have a PSA KS-47 upper, Spooky is looking for beta testers for this Mutant-inspired lower. This lower is loosely based on the CMMG lower, and the Mutant name is applied because it's an AR-style gun that takes AK-pattern magazines. If you have a PSA upper and want to get in the mix, [Here] is the original Tweet, and you can reach out to Spooky from there.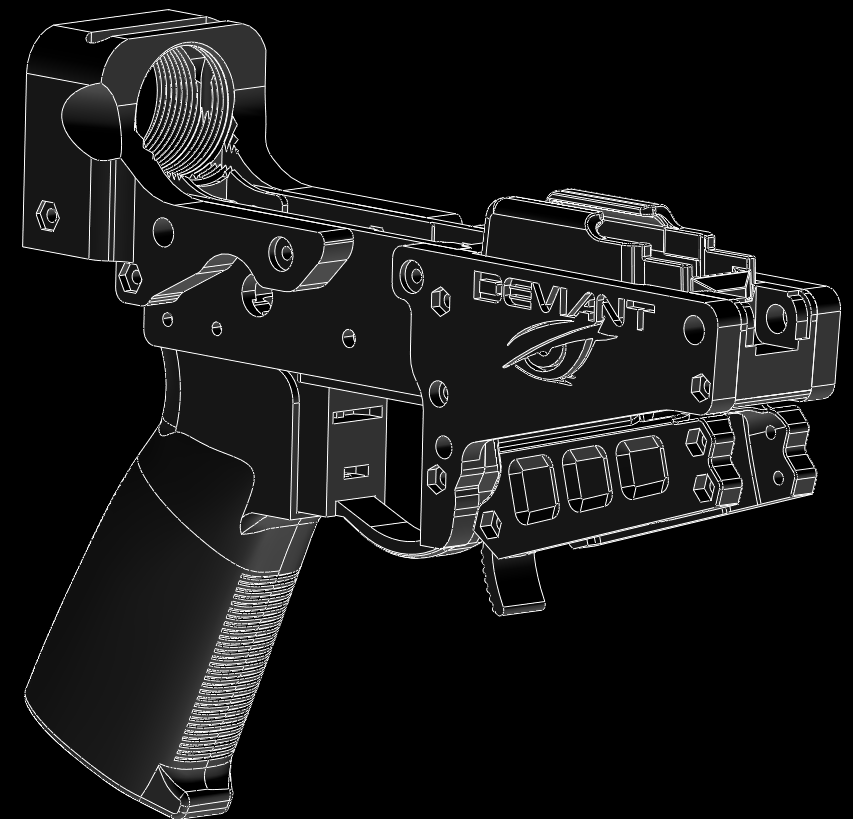 Expensive Glock Switch
Dwight King of Indianapolis, IN is sentenced to five years in prison for, among other things, 3D printing Glock full-auto conversions. Tough break on this one.
INDIANAPOLIS (WISH) — An Indianapolis man was sentenced to five years in prison after pleading guilty in multiple felony gun cases involving Glock switches and a 3D-printed firearm, the Marion County Prosecutor's Office said in a Thursday news release.
Got a Loicense?
3D-printed guns are becoming a 'problem' faster than expected in the UK.
Quick Takes:
The Yeet 22 is a fully DIY semi-auto pistol. [Here]
The BUBAR10 is coming along and may release soon. [Here]
RustyShackelford777 has The Harlot Long Boi uploaded. [Here]
Note: You may have seen a bunch of drama going on this week on Twitter separately involving both a certain group of devs and a particular invitational match. I saw it too. I'm choosing not to 'cover' it because I think it's a boring waste of time.
---
Guns
Leafs Take Another L
Trudeau's handgun freeze, introduced in May as part of broader legislation known as C-21, went into effect this week. It basically kills the handgun market and stops the lawful sale or transfer of handguns entirely.
It's still legal for existing handgun owners to keep their handguns, but this will be largely eroded through a series of buybacks, red flag laws, yellow flag laws, and expanded license revocation powers granted to Canada's regional Chief Firearms Officers.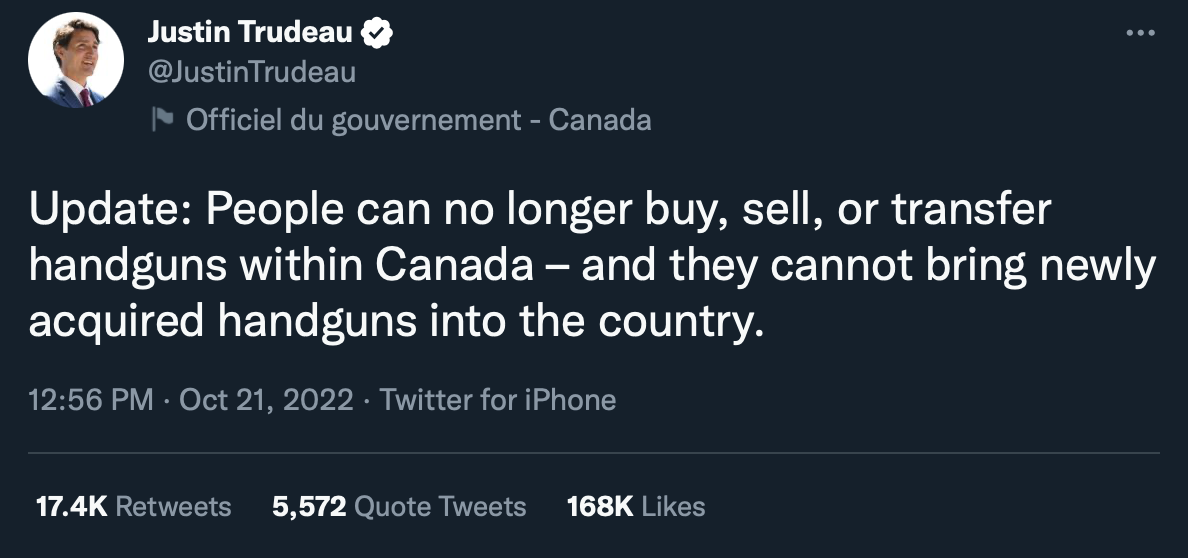 In reading through the comments I noticed two main thoughts that kept popping up. First, a lot of people were saying this law is dumb because it won't stop criminals from committing gun violence. Well, that's a fair point at face value, but this law isn't designed to stop real gun crime. If Trudeau wanted to actually solve that problem, he could. America could too – but I digress. C-21 isn't meant to stop street violence – it's designed to stop normal people from having access to the political power that lawful firearms ownership affords.
Trudeau started his year out hiding in an undisclosed secure location while mobs of rightfully angry protestors (Canadian Freedom Truckers) took over Ottowa. Heads of state don't like having to hide in a bunker while the villagers stand outside with torches, so it's not a coincidence that Trudeau is ending his year by completely abolishing the firearms market and passing flag laws that will take the guns of anyone who even tweets at the government sarcastically. Stopping gun crime is not the real intention of C-21; it's a mix of punishment for the underclass and self-preservation for the Liberal Party of Canada.
The second take I see is the always tiresome bootlicker. For instance, "Roger" here expressed the following in response to a Toronto Star article about the handgun freeze:

The trouble with guys like Roger is that they're allowed to vote. Roger seems to firmly believe in this concept of disarming everyone, but what is Roger willing to sacrifice for the cause? Well, Roger is willing to throw away a handful of rusty hunting rifles that he doesn't care about. So, effectively, nothing. He's content to outsource his personal safety to the government and "legitimate security staff" and leave his countrymen to choose between being victimized by street criminals and being victimized by the government. This is called "common sense gun control" here in the US. Roger is not a good neighbor to have, but he lives all over the place.
Read More:
Gutowski Joins CNN
The Reload's Stephen Gutowski is joining CNN as an analyst. The Reload is a subscription-based publication that Gutowski heads, focusing on "accurately reporting the details and nuances of big gun stories." Gutowski himself is pro-gun, and naturally, prominent anti-gun pundits had a big cry over the prospect of a network employing even one pro-gun analyst. Because as we all know, every single person on TV who talks about guns must be anti-gun, and it's fascism or racism or whatever if they aren't. Anyway, Gutowski is a respected gun writer, and I'll be interested to see how he fares at the struggling CNN.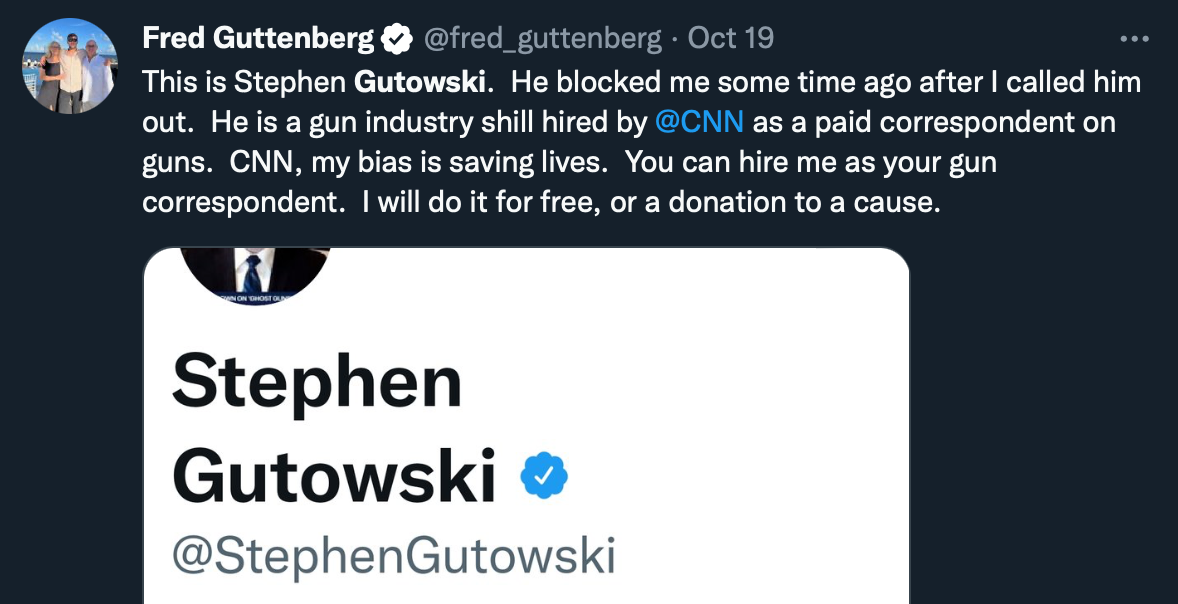 Read More: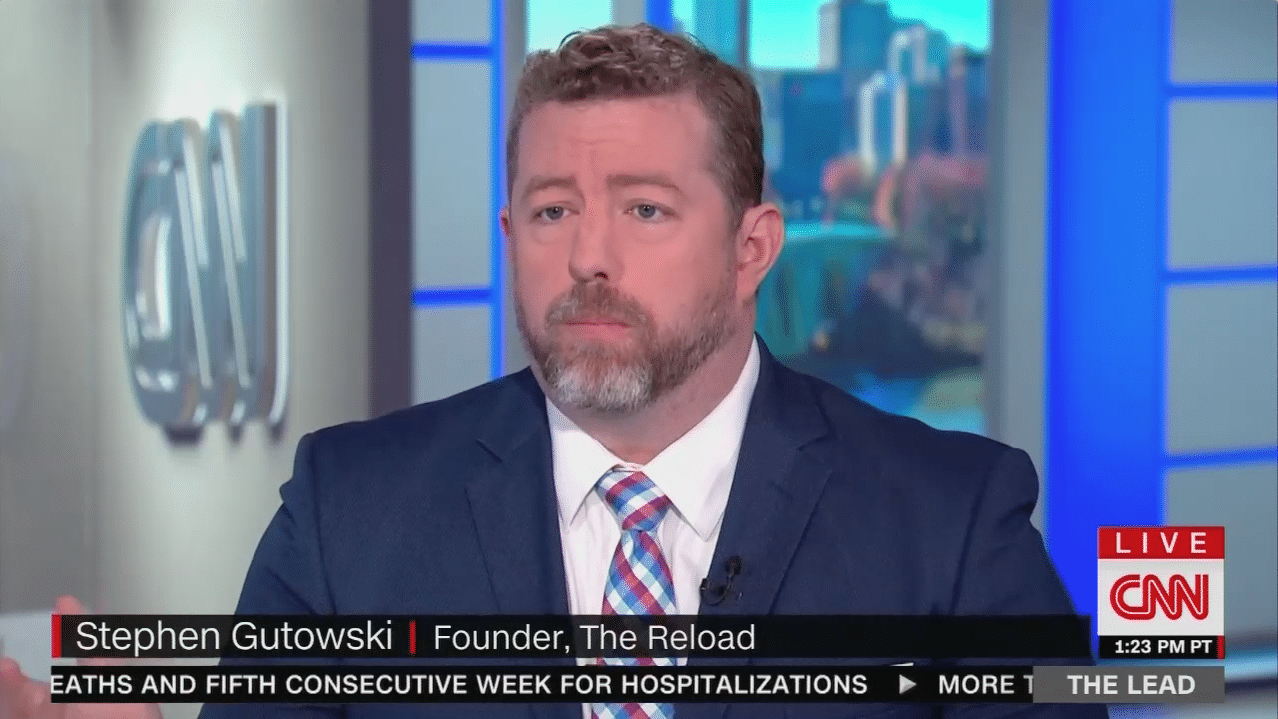 ---
Politics
Trump Subpoenaed by Jan 6 Committee
In a historic move, The Don has been subpoenaed to testify in front of the January 6th Committee. And Steve Bannon just got sentenced to 4 months in jail for contempt of Congress, which I'll interpret to be, at least in part, a shot across Trump's bow.
Trump's legal team issued an open-ended response to the subpoena, stating they would analyze things and respond as appropriate.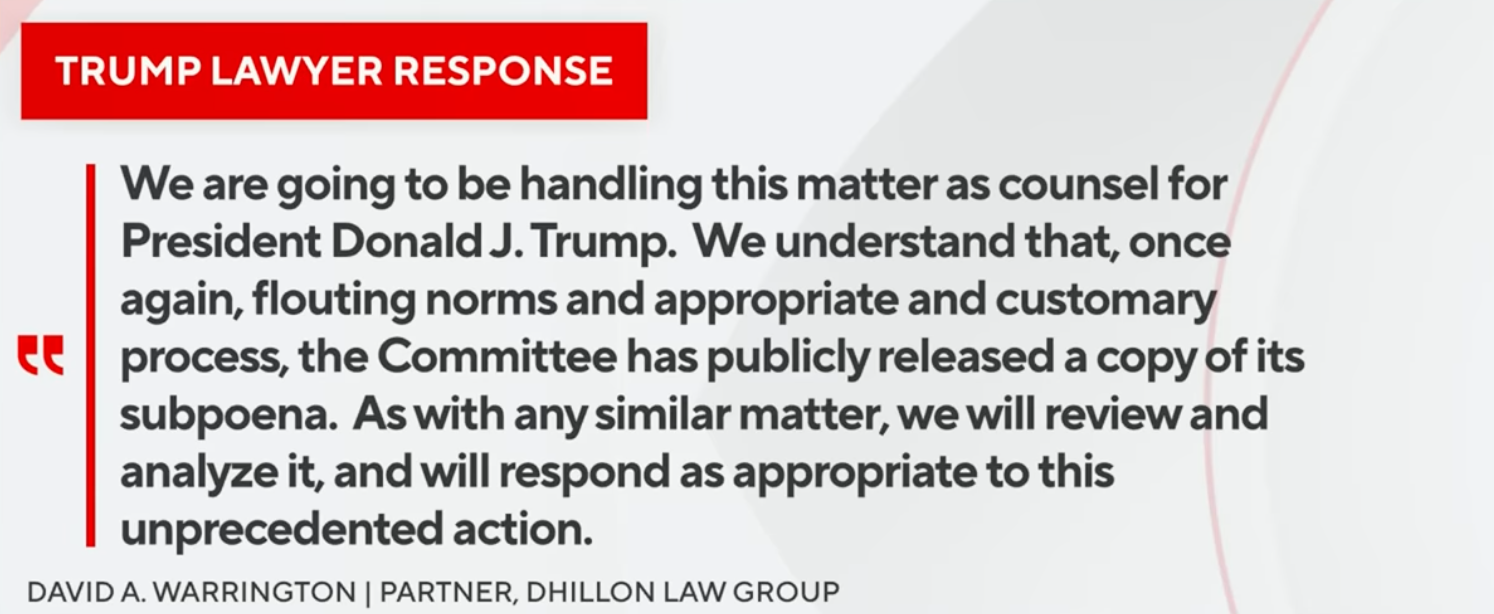 Trump is also still dealing with litigation against him in the state of New York and the possible DoJ follow-on action after the raid of his home in Mar-a-Lago.
How he handles this subpoena is a big decision.
The new Congress starts on January 3rd of 2023, and it's historically likely the GOP will re-take the house, and the Jan 6 committee will be kaput. Trump could probably just keep this tied up in court until then. That's a fairly safe and conservative approach to running out the clock on the whole thing.
I think that's the 'golden bridge' the Jan 6th committee is giving him, and I think this is because they don't want him to testify. If he testifies, he'll be on TV. And to the establishment, he's not allowed on TV. (A 'danger to our democracy,' remember?)
Further – if he testifies, not only will he be on TV, he'll be on TV live – before the "fact-checkers" can scrub his comments for the press – talking about election discrepancies, voter ID laws, immigration, crime, inflation, gas prices, and everything under the sun that the DNC does not want Donald Trump to be talking about, least of all on TV. The Democrats risk giving Trump an open mic night if he responds to this subpoena by sitting for a hearing.
To give Trump the stand is to give Trump an audience. I don't think the media has spent the last few years making sure he has no access to network TV or mainstream social media just to give him a live press conference while he crosses the Rubicon in a Jan 6 committee hearing. Running out the clock on the subpoena is the easy way to approach the situation, but as they say, 'the easy way is always mined.' A timid response through semantics and lawfare looks weak, and a vigorous in-person response could revitalize Trump if he plays the room right. Nothing ventured, nothing gained. Just my two cents.
Read More: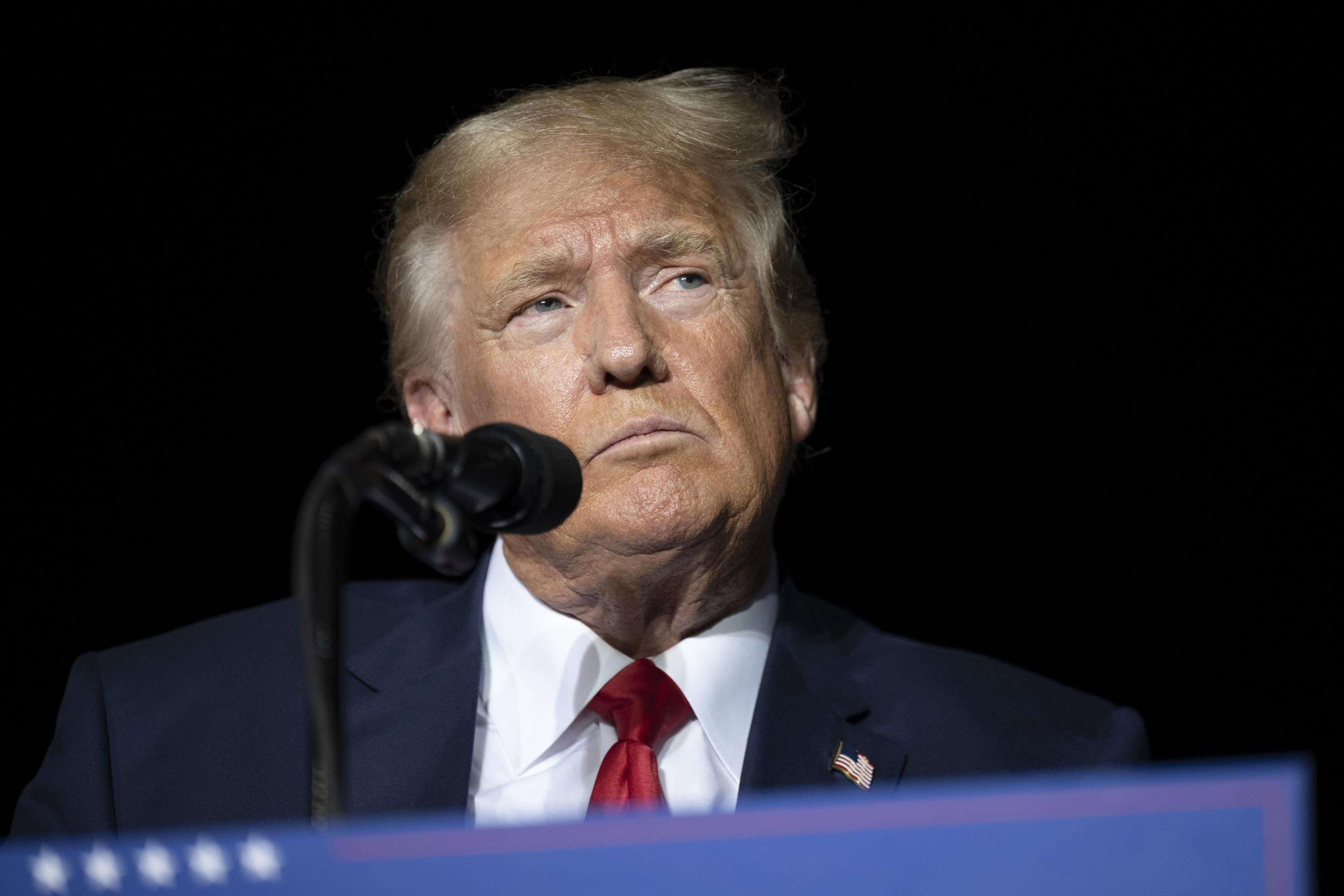 ---
Adjacent News
Twitter Buyout
It's possible Elon Musk could finalize the purchase of Twitter as early as October 28th, and it's rumored that he's looking at eliminating 75% of the employees.
University of Kansas IHP
I came across an interesting post from @writriverdale about an Integrated Humanities Program that operated at the University of Kansas for a few years in the 1970s. This was new to me, but it is apparently a matter of some note, particularly in Catholic circles.
In the words of Dennis Quinn, the program sought to "teach the Great Books, the classics, from the Greeks up through the Romans and through the Middle Ages and the Renaissance into the modern times." In addition to studying the great books, the students also got together for poetry memorization, singing folk songs, formal waltzing lessons, and stargazing, an activity the founders thought to be one of the greatest sources of wonder.
Integrated Humanities Program - Wikipedia
The administration launched an investigation into the program after several students converted to Catholocism while enrolled. There were concerns that faculty were involved in proselytizing and religious indoctrination. The investigations team ultimately released their findings, stating there was no evidence to support any misconduct or religious indoctrination by staff in the classroom, and the school ended the program anyway.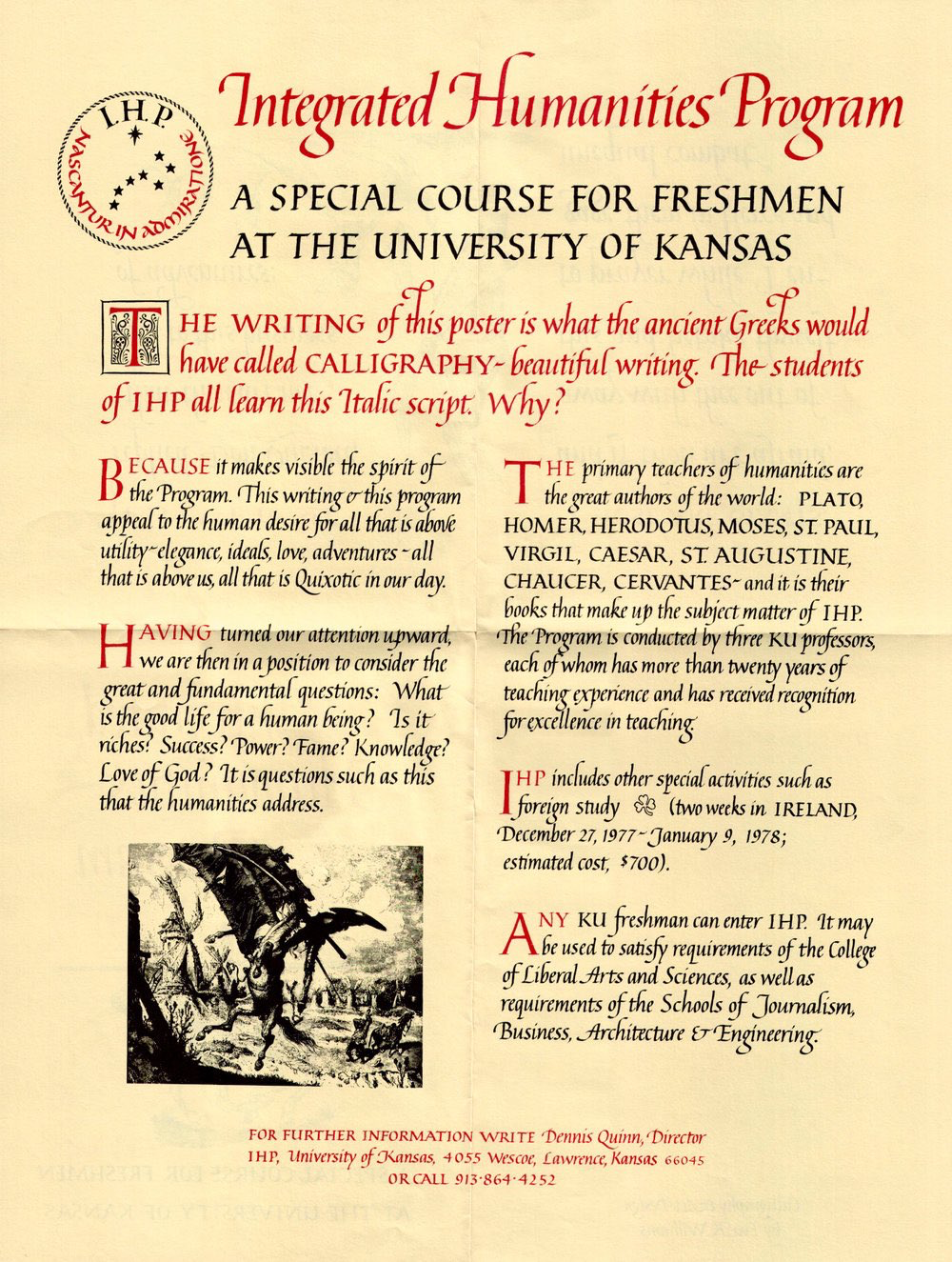 This scratches the surface, and there's deeper lore below: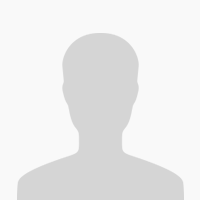 ---
Tweet of the Week
I loved Lee's (the lesser Lee's) allusion to Psycho here, and I think this is perfect.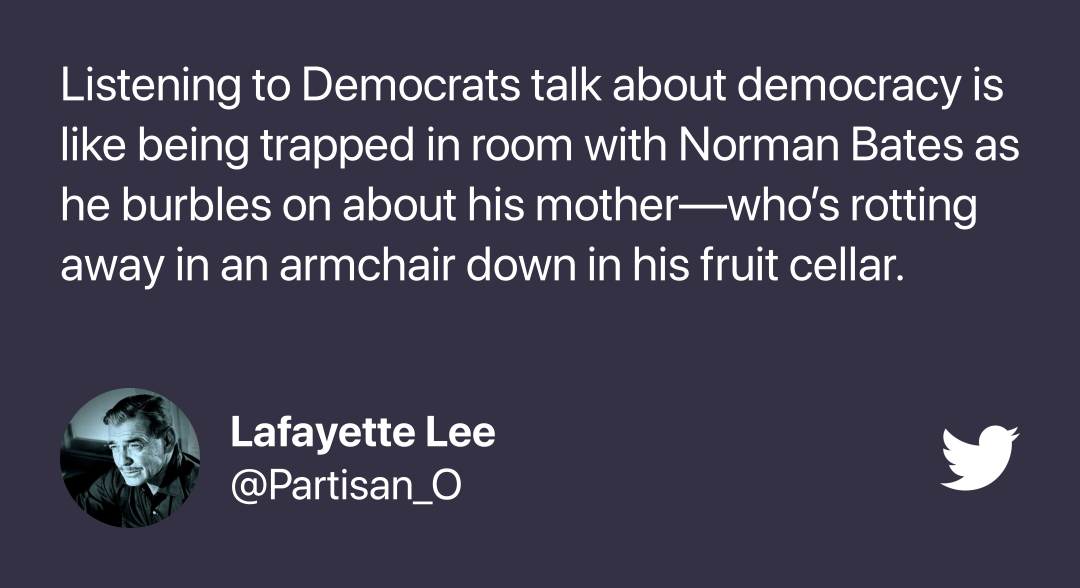 ---
I hope everyone has a good weekend. The weather is nice so go grill a hot dog or something before they're $90 each in the dead of winter. I'll see you all next time!

-Lee
---