The Harlot Arrives - Issue #7 - February 2022
The monthly free newsletter for February 2022.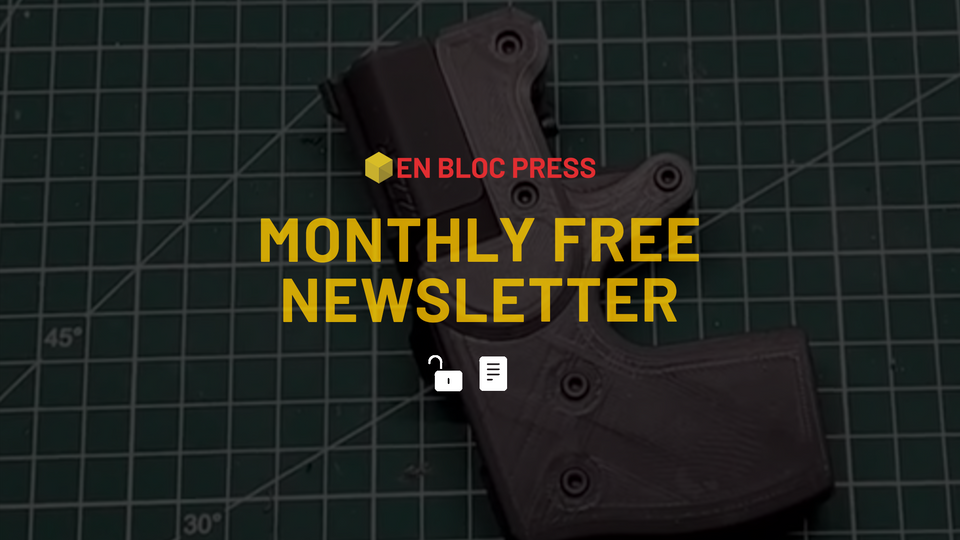 3D Printing & DIY
---
The KC9 Thing
Floss or FOSS
Gun designers Mussy and Derwood recently made their KC9 'King Cobra' available on DEFCAD, and it's causing something of a controversy in the 3D printing/craft build community.
Before I get into the controversial aspects, allow me to describe the firearm itself. The KC9 is a highly configurable, semi-automatic 9mm, which pairs a 3D printed frame and accessory components with a pretty standard hardware kit and a proprietary bolt.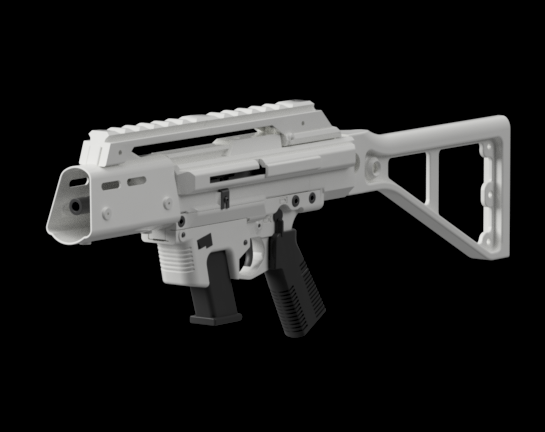 The hardware kit can be sourced pretty easily on your own using the included bill of materials, or you can save time and effort by purchasing one [here] for $40.
No Free Lunch
The gun files are released on DEFCAD ($50/yr subscription). Some people have taken issue with the fact that the bolt carrier group is proprietary and can only be obtained by purchasing one for $200 from the official website [here]. So in effect, the gun file is behind a paywall, and once you download the file, you still need to pay the developers $200 to ship you a bolt.
There's a (very understandable) sentiment floating around that charging $200 for a proprietary part goes against the community ethos surrounding free open source software (FOSS) and intellectual property and the foundational crypto-anarchist perspectives held by many in the maker scene.
If you dust off your copy of Cody Wilson's Come and Take It and turn to page 7, you'll find the following:
The political opportunity wasn't in manufacturing, then. It was in publishing. In one moment it solidified for me: we could produce a gun with the most widely available 3D printing technology and then freely distribute the plans over the Internet. We'd share the designs as open source software.
So no, I don't think the KC9 is in keeping with the general spirit of FOSS's 3D printed gun. But then again, that's not a requirement; these guys can release this however they want. Derwood has always been salty over the FGC-9 being derived from his AP-9, so, unsurprisingly, he's taking steps to 'protect' the KC9.
The other factor here is that the bolt design requires machining metal parts to a high degree of precision and then welding them together. This is outside of the scope of what most users are willing or able to do in a DIY build, and so selling the bolt as a standalone part is arguably a market necessity anyway.
Additionally, designs like the KC9 take hundreds of hours of printing, testing, and refinement to perfect, and it's not realistic to expect developers to work for free (although many do). Derwood and Mussy have a right to be paid for their time, and prior to this, Mussy in particular has released free designs in the triple digits. Simply because many other people make designs for free public release doesn't mean that everyone has to, and I respect the developers' right to make a buck.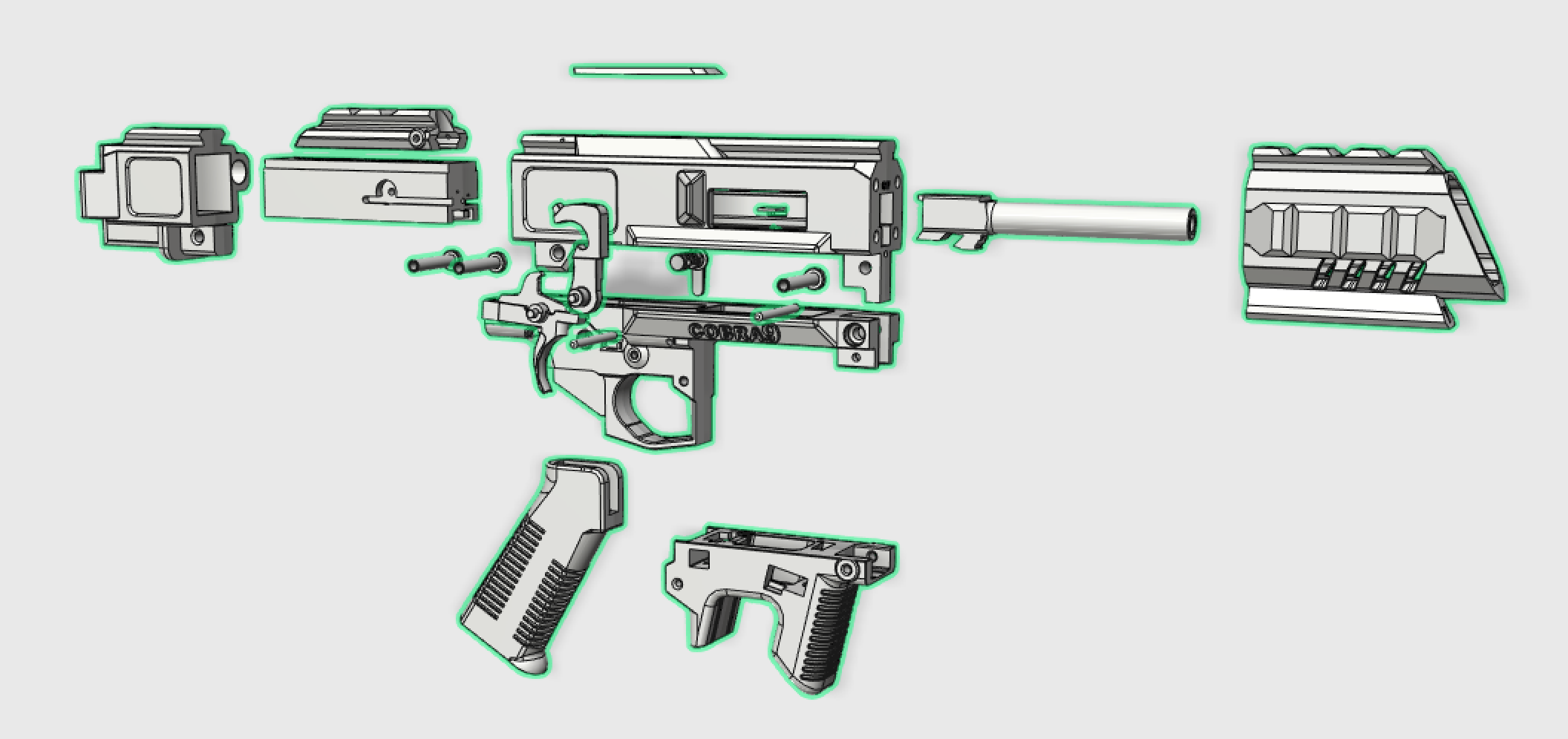 Two Approaches
JStark's FGC-9 is designed so that anyone on earth can assemble it if they have access to a hardware store; the goal is to be as globally accessible as possible. We've seen FGC-9s cropping up in places like Myanmar, where the People's Defense Force uses them to fight the military junta. JStark was a true believer in nullifying gun control everywhere it was found. This was built into his workflow; his guns used the most straightforward parts that could be used and included detailed build instructions. And while JStark has passed on, his FGC-9 is very much alive.
On the other hand, the KC9's most essential part is proprietary and closed-source and can only be obtained after the user spends $200USD at a registered LLC. There is no actual documentation to speak of, but there is a Matrix group that can offer help. Further, it doesn't appear that 3D Defense (the parts store for the KC9) lists Bitcoin as a payment option, so buyers will need to dox via credit card to get the part.
It's obvious to see why some people might have feelings about the KC9, but I don't think the devs are doing anything inherently wrong. Still, much of the appeal of 3D printing lies in the principle of the thing, and the KC9 certainly lacks the 'can't stop the signal' energy that other guns from other designers have.
But hey, I'm a nobody, and these guys are out here doing the work. To be clear: nothing here should be interpreted to suggest that the KC9 itself isn't top-notch from a quality or design standpoint. Anything that advances the craft is a good thing, and the KC9 certainly appears to do that. This is just my two cents.
You can see some examples of what people are saying [Here] on Twitter and [Here] on Reddit.
The Harlot
Black Lotus Coalition/Bad Cad released The Harlot this week. The Harlot is a 3D printed, single shot, .22LR break-action belly gun. If you know the term 'Saturday Night Special,' this probably fits the description in a 3D printed format.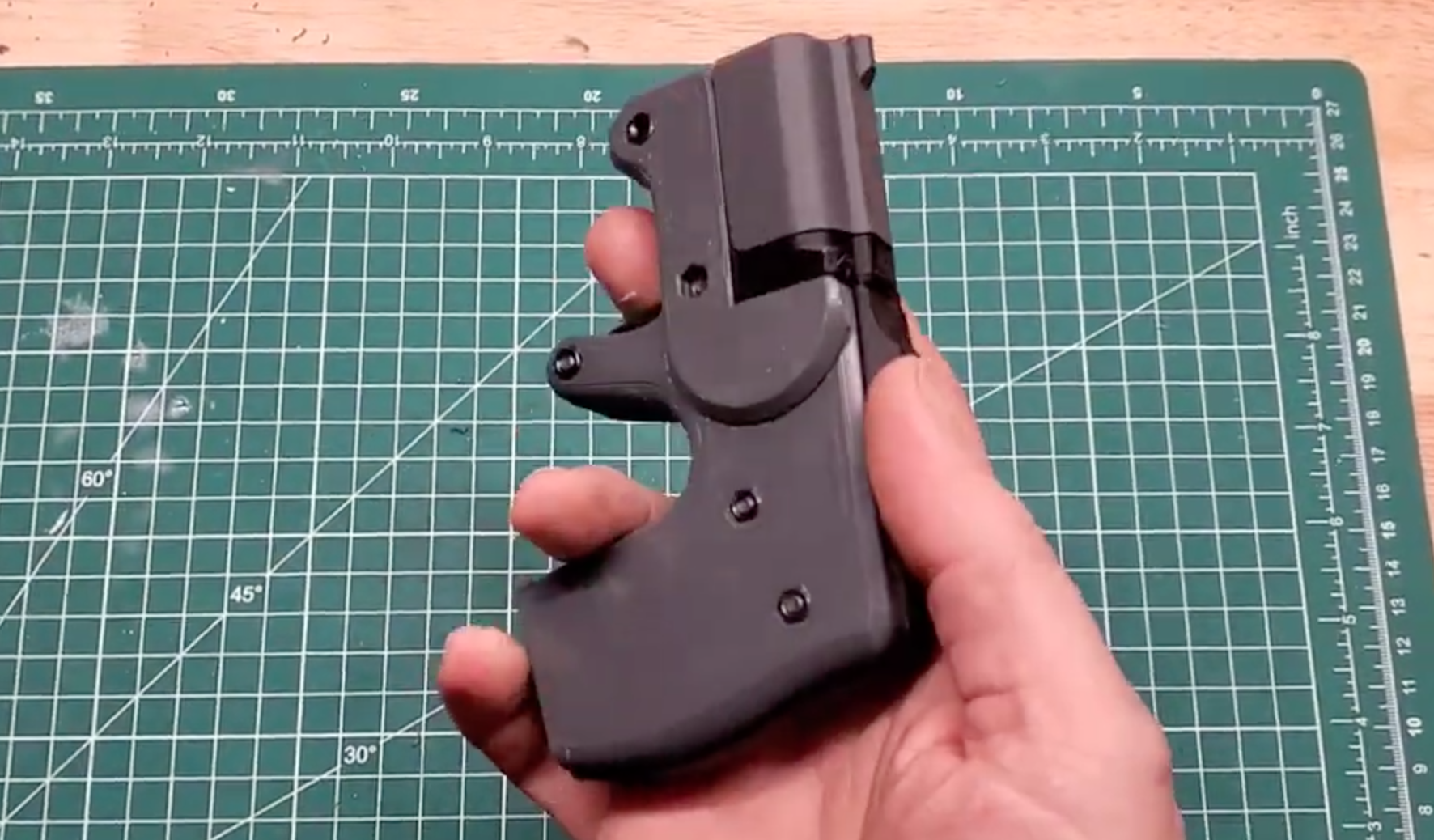 The design uses standard fasteners and hardware and carries six rounds of .22LR onboard, +1 in the snout. The download file has a grip spacer which allows you to make the gun Untraceable Firearms Act compliant (if one is so inclined) and you should be aware that using a smooth-bore tube may put this into AOW territory (if one cares about the NFA). I think this is a pretty cool design. Get the file [Here]. DB Firearms also has parts kits for $18 [Here], but they're currently sold out and should be restocked shortly.
Join the Free E-Mail List
Get special updates and one free newsletter each month!
Scorpion Grips

FFFTech has two new 3D printed grips for the popular CZ Scorpion Evo. Find them [Here]
---
Guns
NICS Prosecution Bill
Senate Bill 675 seeks to open a criminal investigation into anyone who fails the NICS background check when trying to buy a firearm at a gun store.
To provide for the reporting to State and local law enforcement authorities of cases in which the national instant criminal background check system indicates that a firearm has been sought to be acquired by a prohibited person, so that authorities may pursue criminal charges under State law, and to ensure that the Department of Justice reports to Congress on prosecutions secured against prohibited persons who attempt to acquire a firearm.
S.675
From time to time, convicted felons attempt to purchase firearms from a licensed dealer. Before a gun store can let someone leave with a gun, the customer has to pass a NICS background check. Criminals know that NICS is error-prone, so sometimes they make a firearm purchase hoping they won't get flagged in the system and will be allowed to leave with a firearm. It's called a 'lie and try,' a semi-routine problem for gun stores in certain areas.
This problem is a lot of why gun stores tend to charge steep restocking or cancellation fees. If there's a 15-20% fee associated with a failed background check, it suddenly costs $200 to 'lie and try' on an AR-15 purchase if you get flagged by NICS.
Given this, the Senate proposal might seem logical at face value. However, a considerable percentage of NICS denials are due to errors in government recordkeeping. Only a minority of people are flagged as non-approvals because of their actual criminal history. Most of the time, people get delayed or denied because they have the same name as someone who has a criminal record, a misdemeanor case was never properly closed out with the clerk of court, or some similar circumstance. I know this anecdotally, but the stats back this up as well.
Gun Owners of America has a closer look at the problem with NICS denials [Here]. It's worth checking out because, like any colossal government system, the National Instant Criminal Background Check System (NICS) is full of problems, slow to fix, and run by inefficient bureaucrats.
The Lighter M240 Machine Gun
FN signed a $50M contract to supply the US Army with the lighter version of the M240B general-purpose machine gun, called the M240L. The "L" variant uses titanium components to shave about 5 pounds from the otherwise unforgiving chunk of steel.

The 240, sometimes stealing the M60's nickname of 'the pig,' is widely used as the military's primary medium machine gun and has numerous variants, which are purpose-configured to match a variety of mounting platforms.
Each Army infantry platoon carries two of the crew-served guns. Doctrinally, the weapon is serviced by a gunner, an ammo-bearer, an assistant gunner, and a gun team leader, but in practice, it's not uncommon for the most corn-fed dude in the platoon to lug the gun around by himself or with one helper to carry spare barrels and more ammo.
The 240B is over four feet long and weighs 27lbs+, so the goons of weapons squad appreciate the lighter variant. The M240L has trickled into use by the US army since the early 2010s, and the heavier M240B is still in use by some units and is also still the USMCs main infantry medium machine gun. [Here]
---
Subscribe for More
If you enjoy this post, consider subscribing. Subscribers get a newsletter like this every Saturday morning, plus discounts on merch and a private podcast feed.
---
Washington State Mag Ban
The Senate in Washington State has advanced a bill that would impose a 10-round limit on magazines. [Here]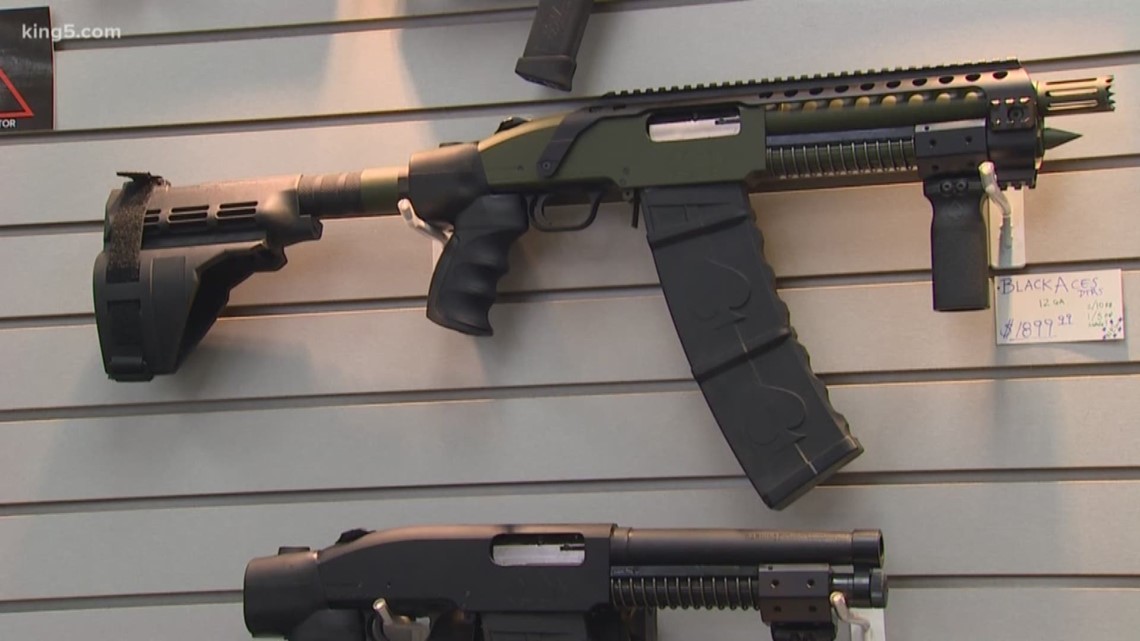 ---
Politics
---
Russia Russia Russia
The US claims to have information suggesting that Russia will invade the Ukraine in the coming days. Given what we know about the last 100 20 years or so of military intelligence presented to the public, there's no reason to believe this is true. But let's war game this for a moment under the premise that meaningful US intervention is unlikely.
Even if the reports are accurate and Russia invades the Ukraine, the obvious best course of action for the Ukrainian PM is to capitulate, negotiate a peace deal, and be absorbed by Russia. The Ukraine doesn't have the ability to defeat Russia in a ground war, and a large chunk of the Ukrainian population is ethnically Russian to begin with. If the US is not going to commit to a ground war over it (which we shouldn't, by the way), then there's no reason for the Ukraine to attempt to mount a costly defensive effort.
Given that direct US intervention seems unlikely, "What happens if I win?" is a good question for Denys Shmyhal to be asking himself. On the off-chance the Ukraine wins a ground conflict without NATO's kinetic support, it would be a large-scale humanitarian disaster for the Ukraine and would likely cripple the country. Any Ukrainian victory against Russia without help from the West would be pyrrhic; a well-negotiated surrender could save a lot of lives and might even be a smart career move for existing Ukrainian bureaucrats.
Russia is holding most of the cards here in my view. I think a lot of the press coverage is just CIA saber-rattling, and that the US knows we don't actually want to press our luck in a wintertime ground war against Russia in their own backyard. Neither Napoleon nor Hitler could beat Russia, so it seems unlikely that Joe Biden could.
Go Figure
The CIA has been bulk collecting electronic surveillance data on American citizens outside of congressional oversight. Whoopsie daisy. [Here]
$7B Biden
Biden is ordering $7B of previously frozen Afghan assets to be split between humanitarian aid for civilians in Afghanistan and financial compensation for the families affected by 9/11. [Here]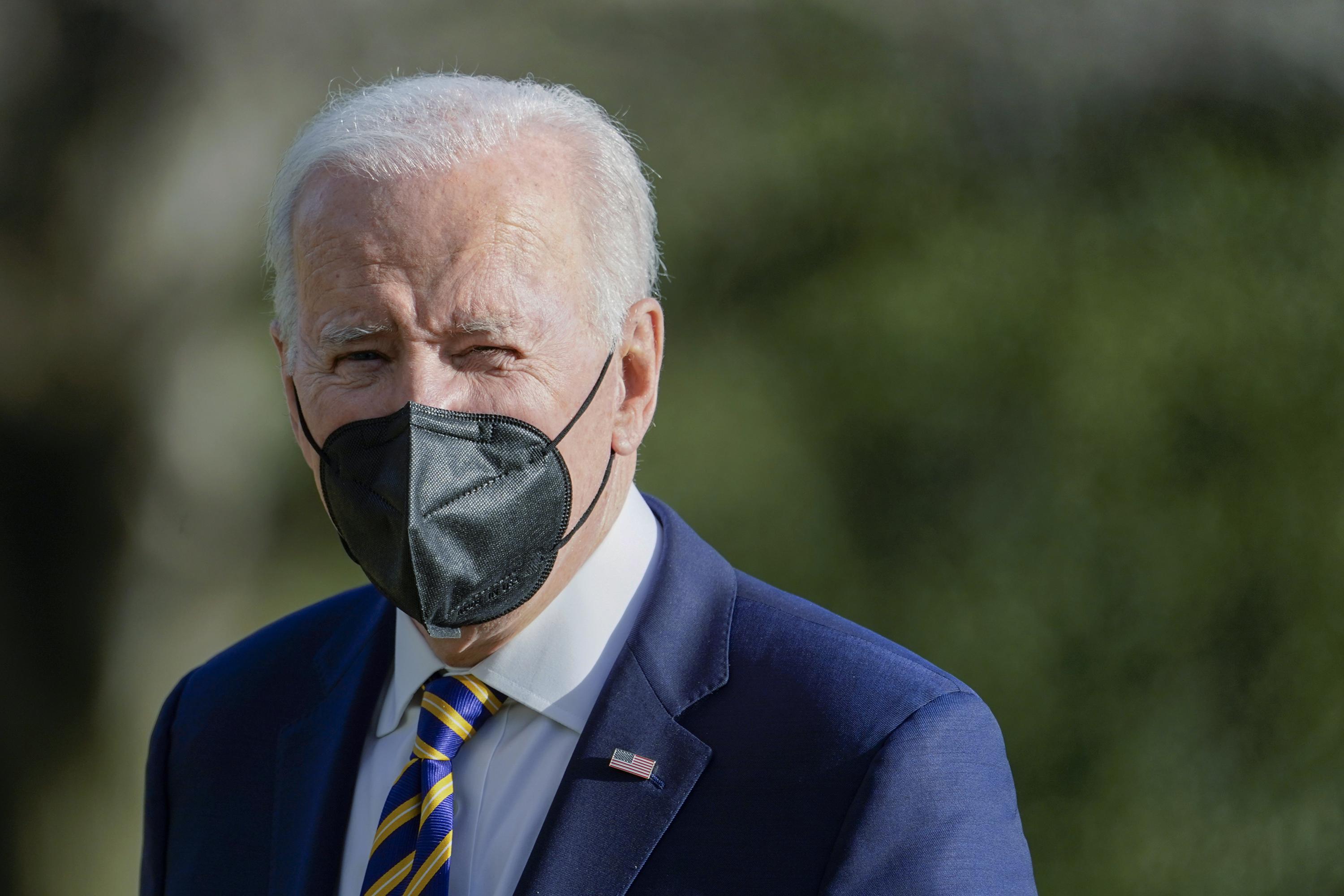 Don't Say Gay
Florida is advancing a "don't say gay" bill that would prohibit school districts from allowing classroom discussion about gender identity or sexual orientation (fake and gay, respectively) in elementary schools.
Somehow, this is controversial. I've said it before, and I'll repeat myself: if a public school teacher arrives on your doorstep and says they need to have a private conversation with your 6-year-old about changing genders or about exploring their sexuality, a parent would be justified in physically battering the teacher on the front porch. So why would anyone tolerate these types of things happening just because it's at school?
The alarming thing here is that many progressives are insistent that there's no way a child should make it through elementary school without privately speaking with a government advocate about homosexuality or transgenderism.
These people are sick, and you don't owe them a conversation or a debate. Even explaining yourself is too big of a concession.
Not only is this subject matter inappropriate for grade school kids, but public school teachers reliably make some of the worst judgment calls imaginable. For instance, one public school teacher in Virginia appointed (without parental consent or awareness) an at-risk 10-year-old girl to be a "class nurse" and placed her in charge of escorting sick kids to the school nurse's office. Tragically, the girl contracted COVID-19 and passed away.
So not only are talks about changing gender a ridiculous prospect for 2nd graders to be subjected to, but public school teachers are some of the worst people imaginable to handle such a discussion.
Laws like the one moving through the Florida legislature should be passed by any means necessary and enforced unflinchingly in the harshest of terms.
---
Adjacent News
The Unabomber has Cancer
Ted Kaczynski – The Unabomber – has been diagnosed with terminal cancer.
He shared the news via written correspondence from his prison cell in ADX Florence. Uncle Ted writes:
There is work to be done, a lot of work. In fact, the work has barely started. But I won't be able to do much of it. I'm not going to "get well soon" - - or ever - - because I have terminal cancer. I can't expect to live more than two years at the outside, and I may well be dead in less than a year, so the work will have to be done by younger people.
What about you? What are you doing?
On the off chance that someone reading this doesn't know about Ted Kaczynski, allow me to cite his Wikipedia entry:
ℹ️
Theodore John Kaczynski, also known as the Unabomber, is an American domestic terrorist and former mathematics professor. He was a mathematics prodigy, but abandoned his academic career in 1969 to pursue a primitive life. Between 1978 and 1995, he killed three people and injured 23 others in a nationwide bombing campaign against people he believed to be advancing modern technology and the destruction of the environment. He issued a social critique rejecting leftism, opposing industrialization and advocating a nature-centered form of anarchism.
Pfizer Presses Pause
Pfizer is holding off on pushing for emergency use authorization for the COVID vaccine for kids under 5. This may still end up happening in the coming months, but it's on hold for now. [Here]
---