Defense Distributed Wins Injunction vs ATF's Ghost Gun Rule
A US district court rules ATF exceeded its authority on ghost guns, dealing a second blow to the agency's attempt at writing its own laws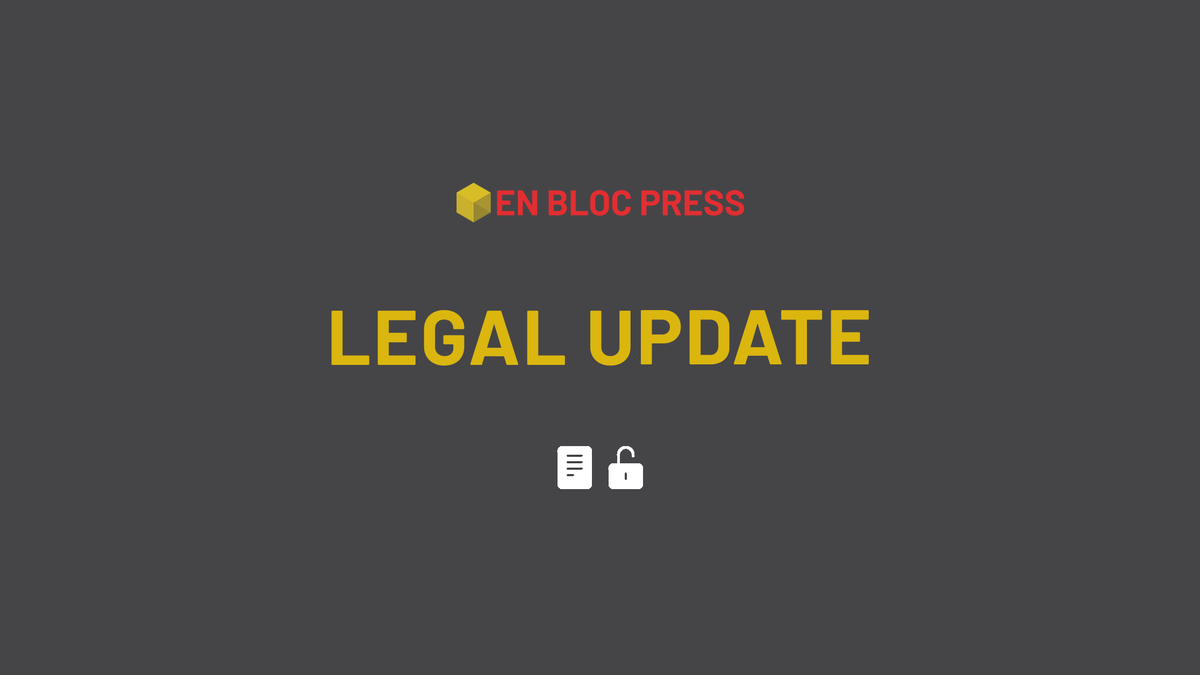 US District Judge for the Northern District of Texas Reed O'Connor has granted Defense Distributed – the Texas-based vendor of the Ghost Gunner machine and a major player in the fight for 3D gun files – an injunction against the ATF's most recent rule reclassifying partially manufactured firearms parts and weapons parts kits as firearms.
"It collapses this attempt to cast a cloud over the industry," explains Cody Wilson, President of Defense Distributed, referring to ATF's 2021R-05F 'Final Rule.'
Following the court's March 2nd ruling, Defense Distributed may resume the sale of incomplete firearm receivers and component accessories directly to the public. Defense Distributed's customers – as long as they are not generally prohibited from possessing a firearm – may now continue to purchase incomplete frames and weapons parts from the company without concern over ATF's latest efforts targeting "ghost guns."
"ATF revealed their hand that the determination processes they previously used to give people a classification as to whether their components were 'guns' or not – which is how we did the 80% game – ATF revealed that this process has no legal merit. So ATF is now cut out of the idea of calling balls and strikes on what is and what isn't a firearm, at least as to [Defense Distributed]," continued Wilson, "and that makes things different because my company is trying to push things like printable build kits and of course 0% kits."
The court's decision, which allows citizens to purchase gun parts again freely, is a return to 45 years of legal precedent.
Judge O'Connor previously recognized that ATF's effort to reclassify 80% frames and weapons parts as "firearms" exceeded the ATF's authority back in September of 2022, when he granted Tactical Machine LLC a similar injunction to yesterday's. (Note: you can read September's preceding decision in a link at the bottom.)
The TLDR; is that ATF is an enforcement agency – not a legislative body – and they cannot simply make up new laws.
As relating to Defense Distributed and yesterday's decision – to win this injunction, Defense Distributed needed to demonstrate three things:
A substantial likelihood they would win the suit based on the merits of the case
A substantial risk of suffering irreparable harm
That an injunction would not disserve the public's interests
Defense Distributed demonstrated a substantial likelihood of winning on merits since the court already recognized that ATF exceeded its authority in September's original Vanderstok/Tactical Machining LLC decision. Being at risk of suffering irreparable harm is demonstrable, as well, since Defense Distributed both (a) had to stop selling incomplete frames and receivers and weapons parts kits in response to ATF's Final Rule and (b) cannot recover losses because the defendant – in this case the federal government -- enjoys sovereign immunity and damages are nonrecoverable.
Lastly, allowing Defense Distributed to continue selling parts and unfinished frames does not disserve the public's interest, considering that the practice has been lawful for the last four decades and that "the Court has recognized that the public's interest 'in having governmental agencies abide by the federal laws that govern their existence and operations' weighs in favor of an injunction."
So this is good news. The ATF takes another hit against their overreach on 80% frames and parts kits. Another major vendor has the green light to continue doing business in unfinished frames and receivers as Final Rule 05F works through the court system. Ideally, this saga will ultimately reverse ATF's Final Rule on 80% frames and weapons parts kits. We'll keep you posted.
Liked this? Join the Free E-Mail List
Get special updates and one free newsletter each month!
Related Resources: