A Win For The Good Guys - Issue #27 of 2023
The subscriber-only Newsletter for the week of Saturday, July 1st, 2023.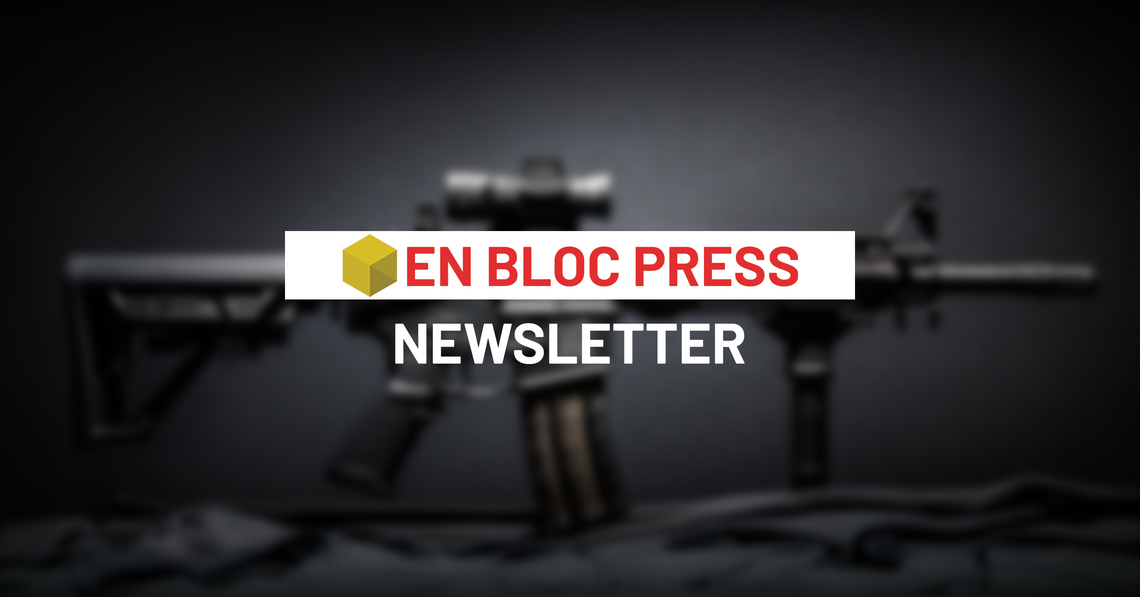 Good evening, friends. It's Saturday, July 1st, 2023. Twitter is broken, and Paris is burning, but we're feeling good coming into the weekend because ATF just took a huge loss in VanDerStok v. Garland, which means that 80% lower kits are back on the (legal) menu.

We're also looking at this week's SCOTUS rulings, the "Dissipator" rifle configuration, and much more!
3D Printing & DIY
VanDerStok Vacated
The Biden ATF's Final Rule 2021R-05F, which sought to crush the 80% receiver market, has been vacated by a federal court in Texas. The ATF is now unable to enforce this 'Final Rule' involving 80% frames and receivers.
Firearms Policy Coalition announced last night that VanDerStok v. Garland had been vacated in the U.S. District Court Northern District of Texas. Justice Reed O'Connor, who has been consistently good on 2A matters, vacated the ATFs 'Final Rule' on 80% receivers, criticizing the agency's approach to incomplete frames or receivers as logically contradictory and citing ATF's lack of authority to regulate firearms parts kits.
In large part, the court threw out the ATF's rule because of the agency's contention that 80% frames could simultaneously be classified as a frame or receiver while also being classified as not a frame or receiver (yet).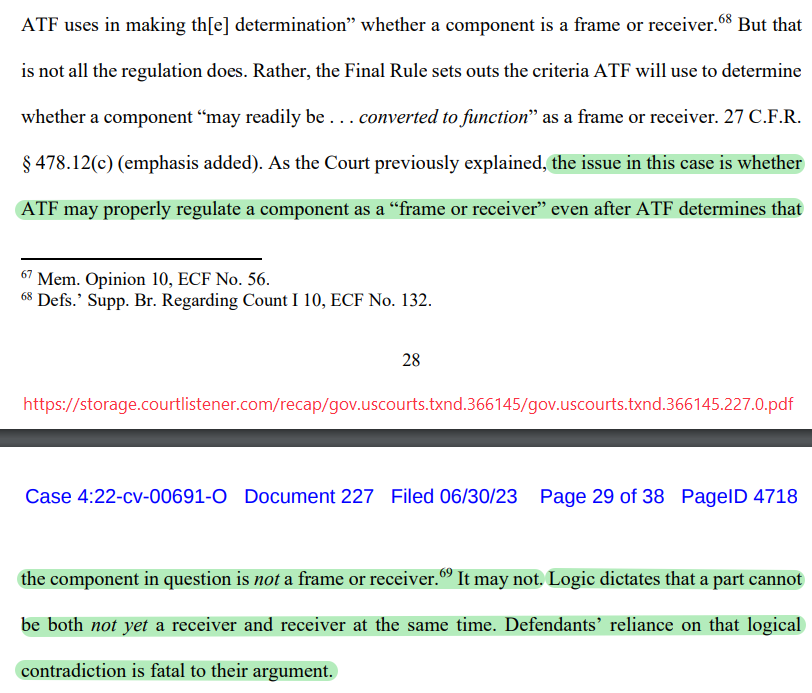 The court recognized that ATF acted outside of its scope as an enforcement agency; laws come from Congress, not ATF's legal team.
ATF was also roundly criticized for their idea that a parts kit could be reclassified and regulated as firearms. Justice O'Connor was kind enough to remind ATF that, definitionally, (a) a parts kit is not a weapon and that (b) ATF lacks any general authority to regulate weapons parts kits.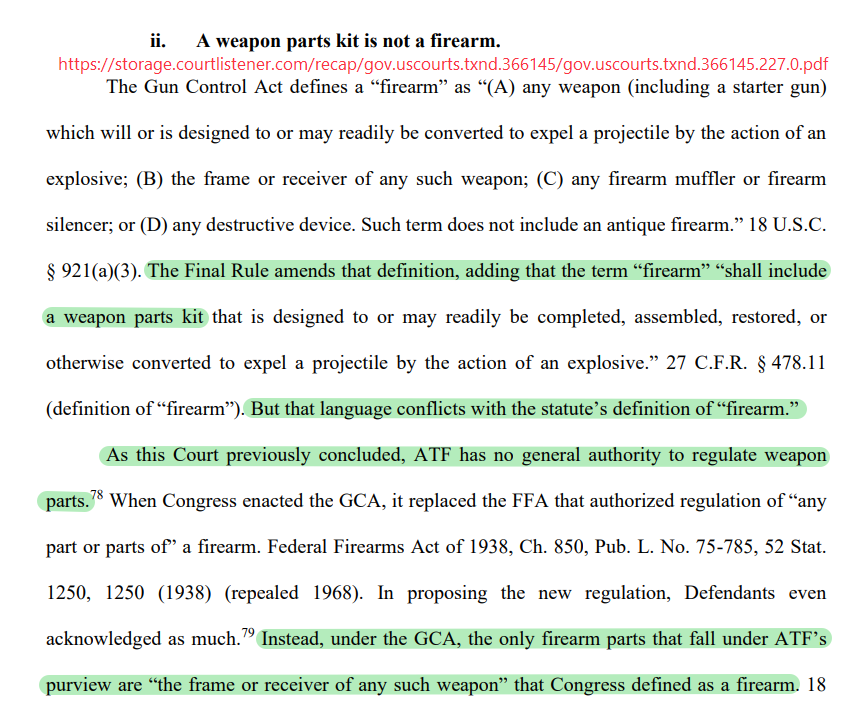 This is definitely one for the win column. Hopefully, companies like Polymer80 can now return to business as usual.
Read More:
Full ruling: https://storage.courtlistener.com/recap/gov.uscourts.txnd.366145/gov.uscourts.txnd.366145.227.0.pdf