Newsletter
Big Macs and MAC10s - Issue #43 of 2023
The Subscriber-only Newsletter for the week of Monday, November 6th, 2023.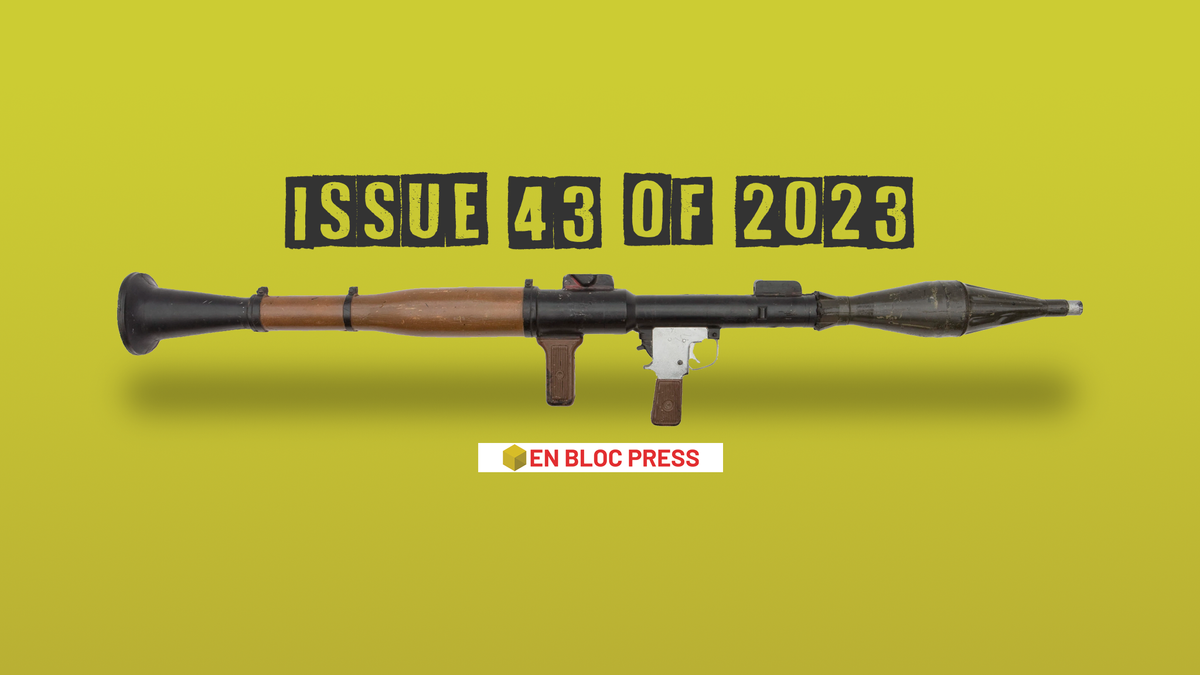 3D Printing & DIY
New Release: The M&P 3D Printable M&P9 / M&P40 Frame
This package from Wunder9 is for a printable frame for M&P 1.0 and M&P 2.0 build kits in both 9mm or 40S&W. The documentation is clear and extensive.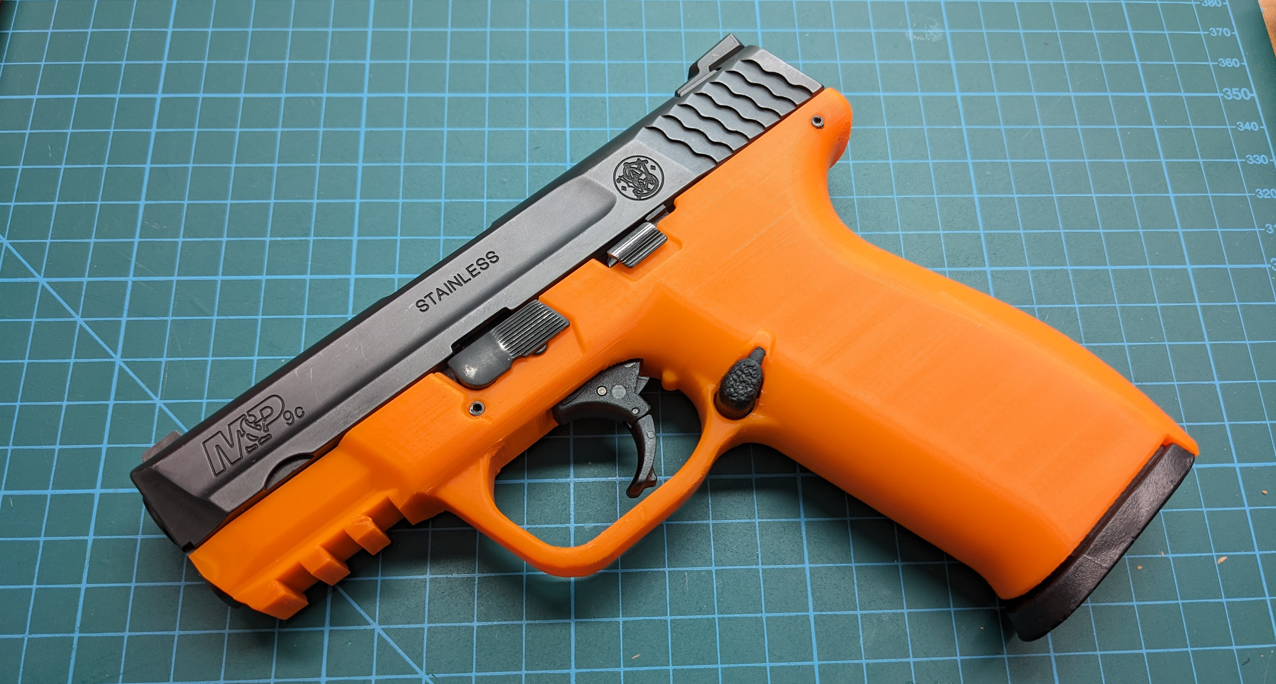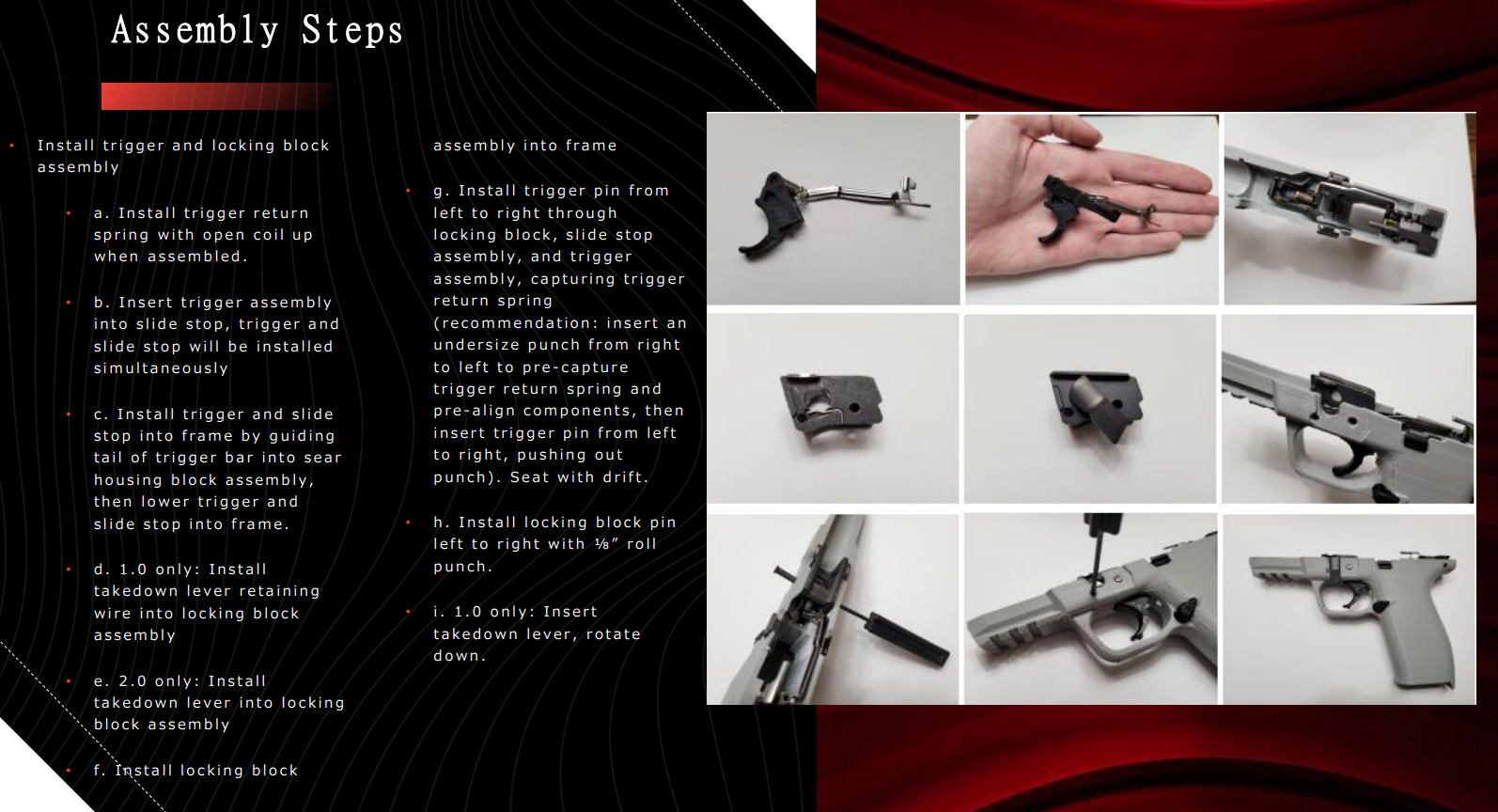 ---
New Release: The Big Mac - 3D Printable MAC10 Frame
This one is from UBERCLAY and william.Jackson, and is a printable MAC10 frame. You'll need a MAC10 parts kit, and this runs on grease gun magazines.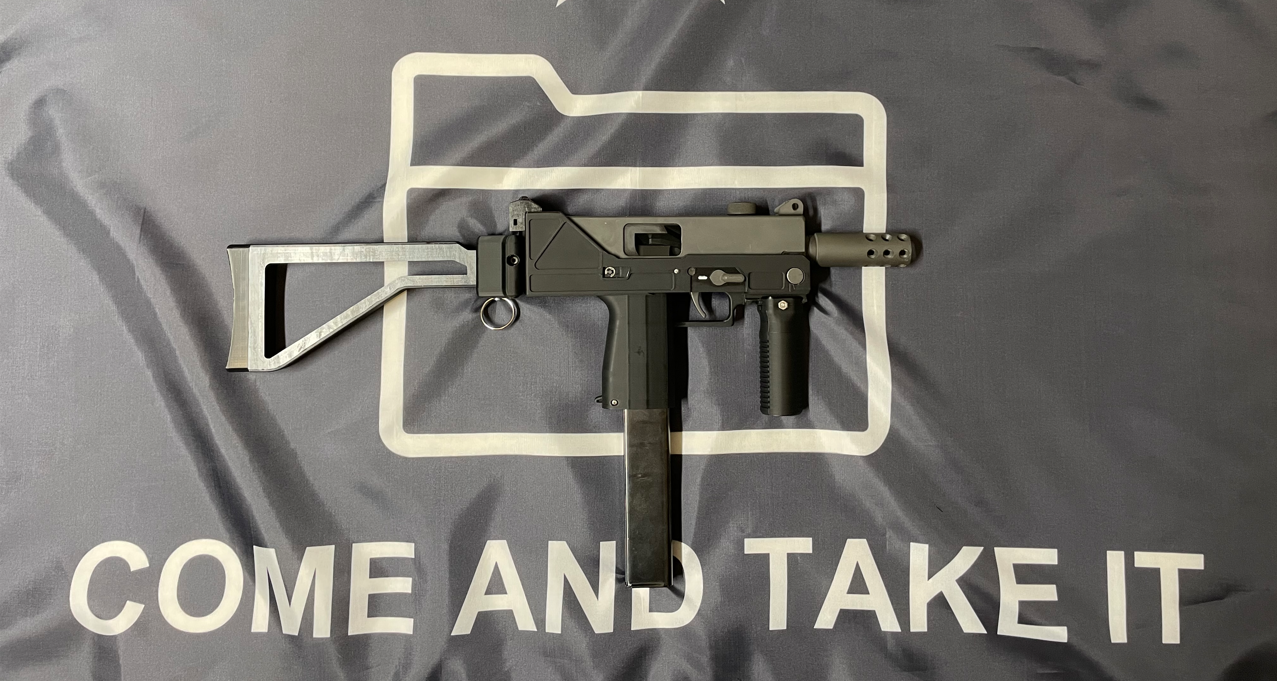 ---
New Release: The Schlank Flügelmann (SF5) - 3D Printable Universal MP5 Build
This is Ivan's long-awaited MP5 release. It's a more complex and expensive build than most others, but you get an MP5 out of it for about half the cost of an OEM gun. If you want to build a quality MP5 using a 3D printer, this is the one.
The SF5 is a 3D printable MP5 receiver set. It is compatible with OEM HK parts, PTR parts, RCM parts, and most of the other clone or US-made MP5 parts.

Thanks to it's design, the SF5 is a cost-effective way to get MP5 performance at a discount - because many of the complex and expensive parts of the MP5 are replaced with printed or AR15 parts, the price to complete a build is rather cheap.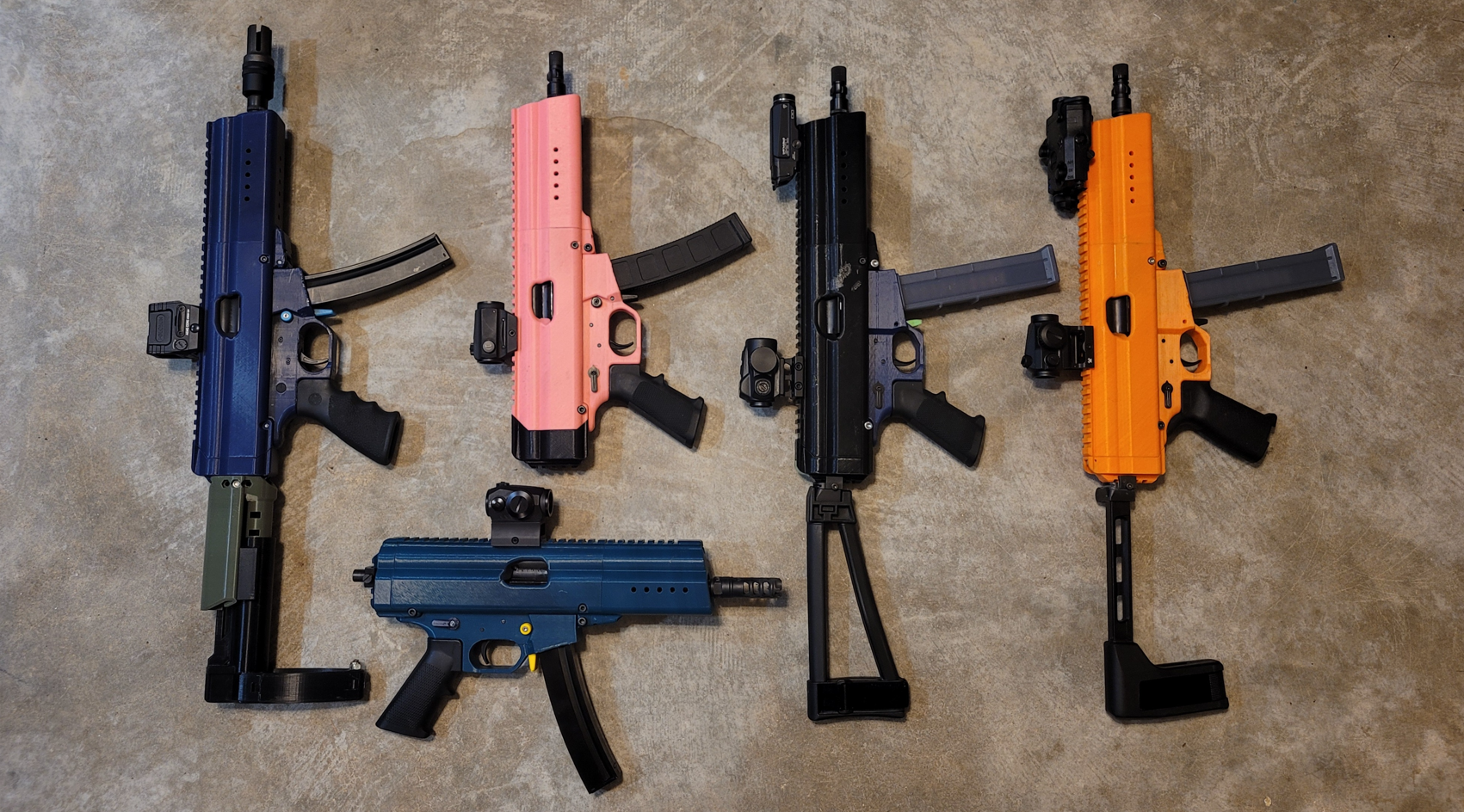 ---
National Crime Agency (UK) Calls to Outlaw 3D Gun Plans
The head of the United Kingdom's National Crime Agency is calling to outlaw the possession of plans for 3D-printed guns. And, in a move similar to the Biden ATF's, the NCA is also attempting to reclassify gun parts and incomplete frames as guns themselves:
The head of the National Crime Agency has called for ministers to make possessing 3D-printed gun blueprints illegal after a fourfold increase in seizures.

Seventeen 3D-printed firearms were confiscated by police last year, up from three two years ago, Graeme Biggar told reporters at a conference in central London.

"The government is considering legislation and we have asked them to take forward legislation that would outlaw the ownership of blueprints and would change the definition of what a gun is so that something that is part-built is a gun," the Biggar said.
Read More: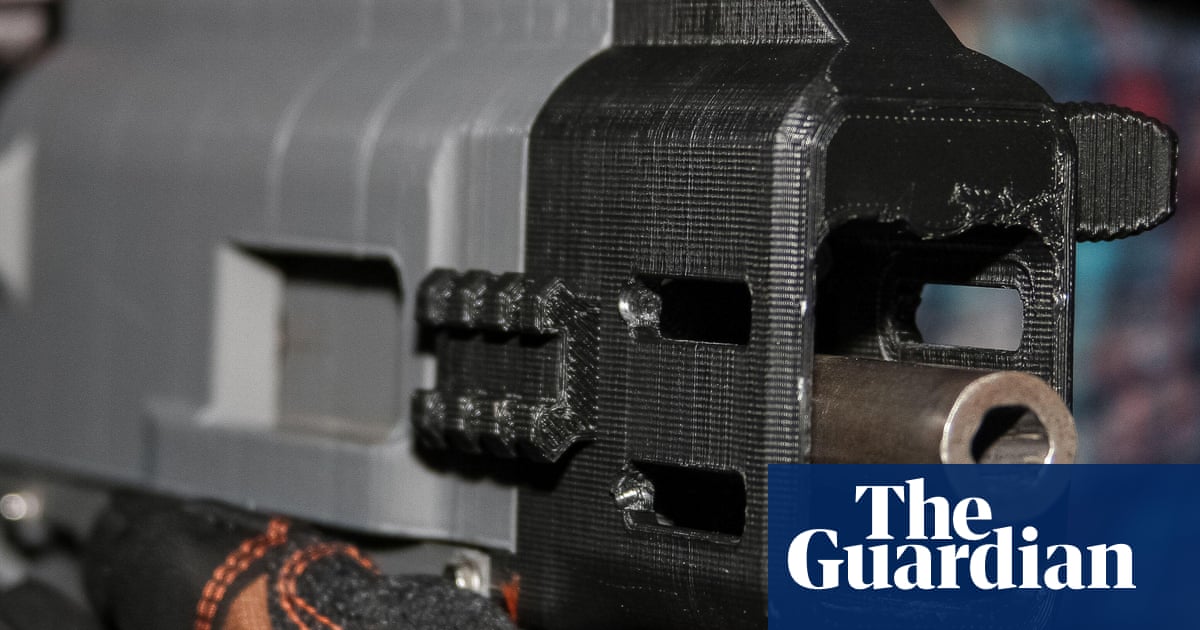 ---
Guns
Pancho Villa SAA Will be Auctioned in December
One of the rarest Colt Single Action Army revolvers will go up for auction in early December at Rock Island Auction Company. The Pancho Villa Colt will auction on December 8th and is expected to bring up to $950,000.
The revolver – which includes a number of Colt certification letters – features pearl grips and gold plating and is inscribed to General Francisco Villa. The gun also sells with three 1oz silver commemorative coins, each featuring Villa in a dramatic scene.
Historic Factory Engraved and Gold Plated First Generation Colt Single Action Army Revolver with Presentation Inscription to Francisco "Pancho" Villa and Raised Relief Carved Pearl Grips with Factory Letters and Additional Documentation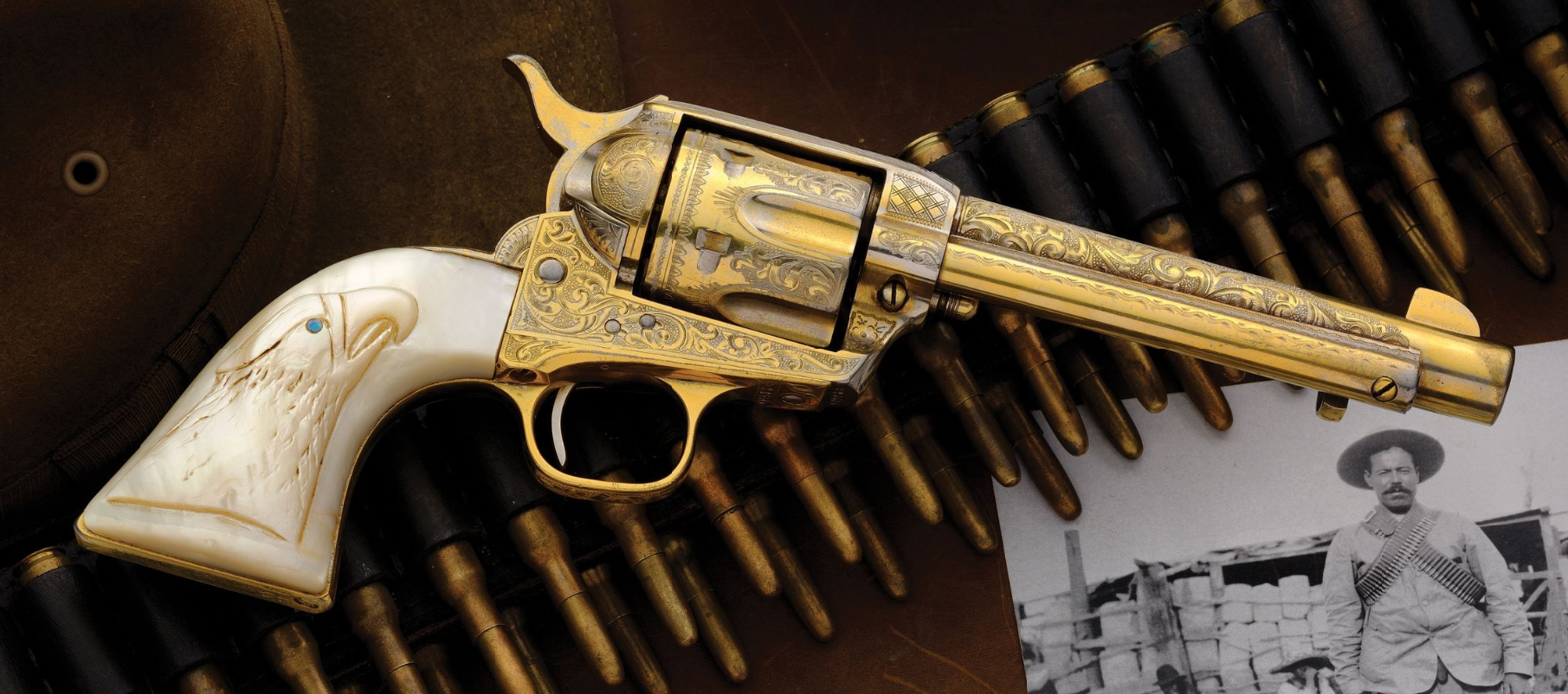 Read More: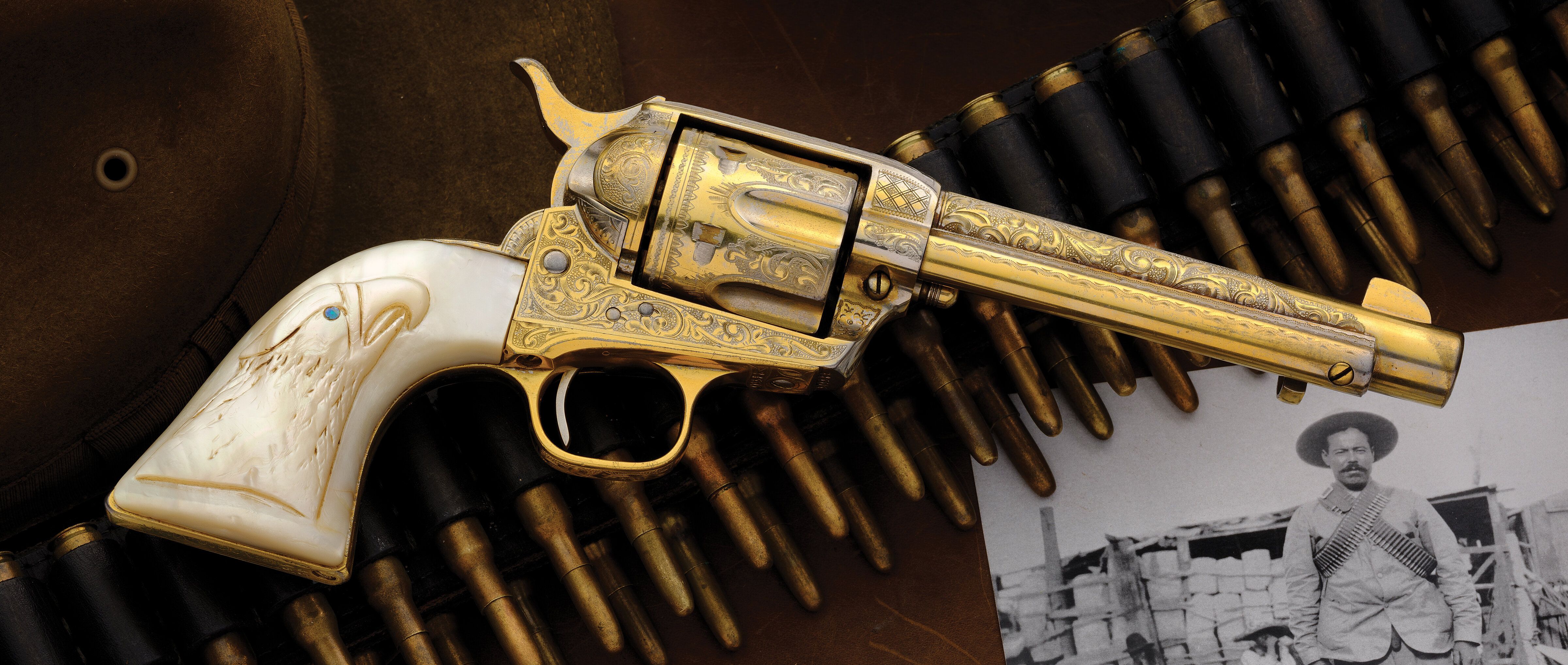 ---
SCOTUS Will Hear Bump Stock Case
The Supreme Court has agreed to weigh in on the bump stock ban, as lower federal courts have failed to reach a consensus after years of litigation. The Tenth and D.C. Circuits are split from the Fifth and Sixth Circuits on whether or not the ATF's Final Rule 2018R-22F was implemented in violation of the Administrative Procedures Act.
The essence of the disagreement is whether or not Congress needs to be involved in such an ATF rule change.
WASHINGTON — The Supreme Court on Friday stepped into a new gun rights battle by agreeing to weigh whether a Trump-era ban on so-called bump stocks, which allow semi-automatic rifles to fire more quickly, is lawful.

The justices were asked by both the Biden administration and gun rights activists to take up the issue, with lower courts reaching differing conclusions on it.

The case concerns Texas-based gun owner and licensed dealer Michael Cargill, who owned two bump stocks before the ban went into effect and later surrendered them to the government. He sued, claiming that the Bureau of Alcohol, Tobacco, Firearms and Explosives lacked the legal authority to implement the prohibition.
There's a chance this could lead to a good outcome for gun owners. SCOTUS turned this issue away in October of last year, and now they're willing to hear it.
Read More: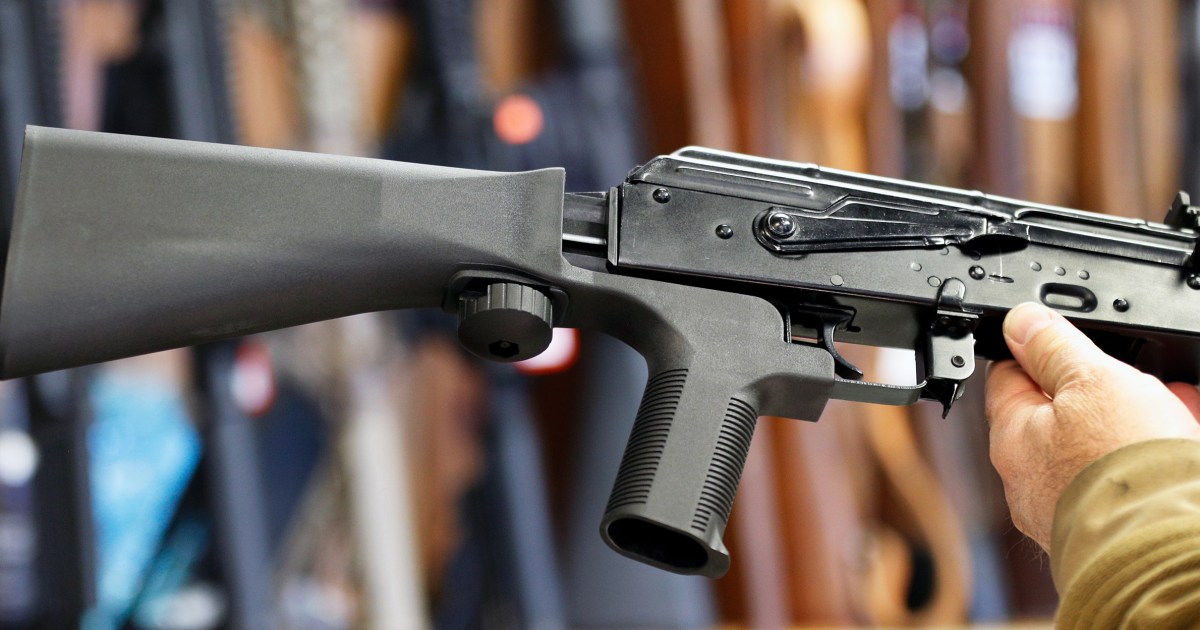 ---
Politics
Special Forces Fiction Anthology
There is a publicly available collection of fictional short stories called The Fourth Age: The Future of Special Operations, which is designed to serve the joint special operations community in a series of thought experiments about what the future challenges faced by SOCOM might look like.
These stories are fictional but represent scenarios that could be possible in the near future. They're calling this "FICINT" (Fictional Intelligence). You can read this for free [HERE].
This idea of "useful fiction" is not a concept I'm familiar with, and I haven't yet read these stories. So I can't tell if this is a modern iteration of wargaming à la Tom Clancy novel or if it's just a social technology to further shoehorn a progressive bias into SOCOM's personnel model. (Think: "Our fictional intelligence informs us that we need to hire more diversity czars for the special forces teams, congressman.")
Here's what the commander of US SOCOM said:
This anthology of fictional stories helps us visualize a future era of special operations. Through their creative talents and subject matter knowledge, the authors realistically portray what is within the realm of possible. They draw upon lessons of the past while imagining the future. Their stories incorporate the full array of joint, interagency, intergovernmental, multinational and commercial elements leveraged by various state and non-state actors in this era of strategic competition. Their characters also operate across warfighting domains and employ multiple technologies—all in support of our Nation's Integrated Deterrence approach.

Our hope is that through the art of storytelling, we will think deeply about what the future may hold. Of equal importance, we aim to convey the enduring value of our Nation's special operations forces to our own special operations community, senior leaders, elected officials, partners and allies, and the broader American public. We believe these authors have made an important contribution to doing just that.

Bryan P. Fenton, General, U.S. Army
Commander, United States Special Operations Command
Read More:

---
Tennessee Settles With Man Arrested for Dead Cop Meme
A Tennessee man will receive a $125,000 payout after spending two weeks in jail for posting a meme making fun of a local police officer killed in the line of duty in 2018.
The police basically arrested Joshua Garton because they were mad that he made fun of their buddy's death; the case was quickly dismissed when put in front of a judge. The obvious lawsuit followed, and now Garton will receive a meager (all things considered) payout.
The state of Tennessee will pay $125,000 to settle a First Amendment lawsuit filed by a man who was arrested and jailed for nearly two weeks for posting a meme mocking a dead police officer.

Joshua Garton, 29, was arrested in January of 2021 and charged with harassment following a Tennessee Bureau of Investigation (TBI) probe into a pseudonymous Facebook post that appeared to show two men urinating on the tombstone of an officer who was shot and killed in 2018. A judge dismissed the charges a month later, and Garton filed a federal civil rights lawsuit alleging malicious prosecution, false arrest, and First Amendment retaliation.

In a settlement agreement filed earlier this month, two TBI agents and 23rd District Attorney General Ray Crouch did not admit any guilt, but they agreed to pay Garton to avoid further litigation costs.
Read More: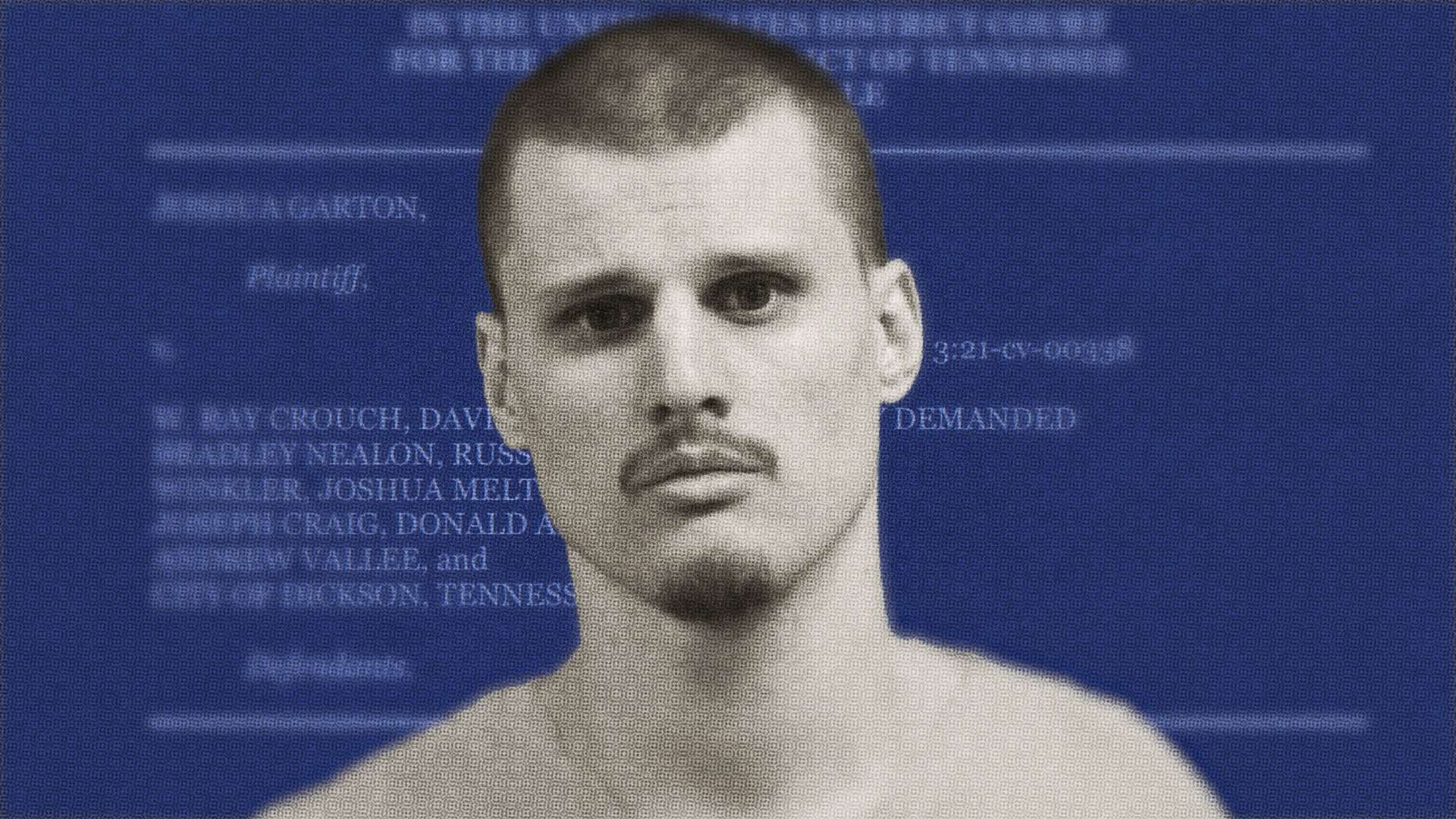 ---
Admiral Lisa Franchetti Sworn In as Chief of Naval Operations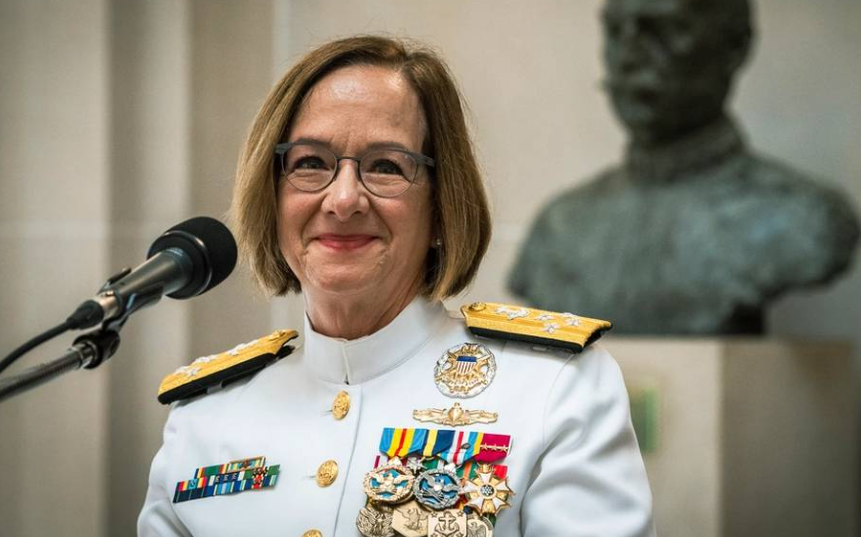 The US Navy has a new Chief of Naval Operations (CNO). Admiral Lisa Franchetti, the first female to have the job, was sworn in Thursday. The CNO is an adviser to SECNAV and sits on the Joint Chiefs of Staff, but does not have command authority over naval forces.
The Senate voted Thursday to confirm Adm. Lisa Franchetti as the Navy's 33rd chief of naval operations, ending a months-long delay caused by Sen. Tommy Tuberville's ongoing blockade of military nominations that he began in protest of Defense Department abortion access policies.

Franchetti became not only the first woman to serve as the Navy's top officer, but the first to serve on the Joint Chiefs of Staff.
Read More: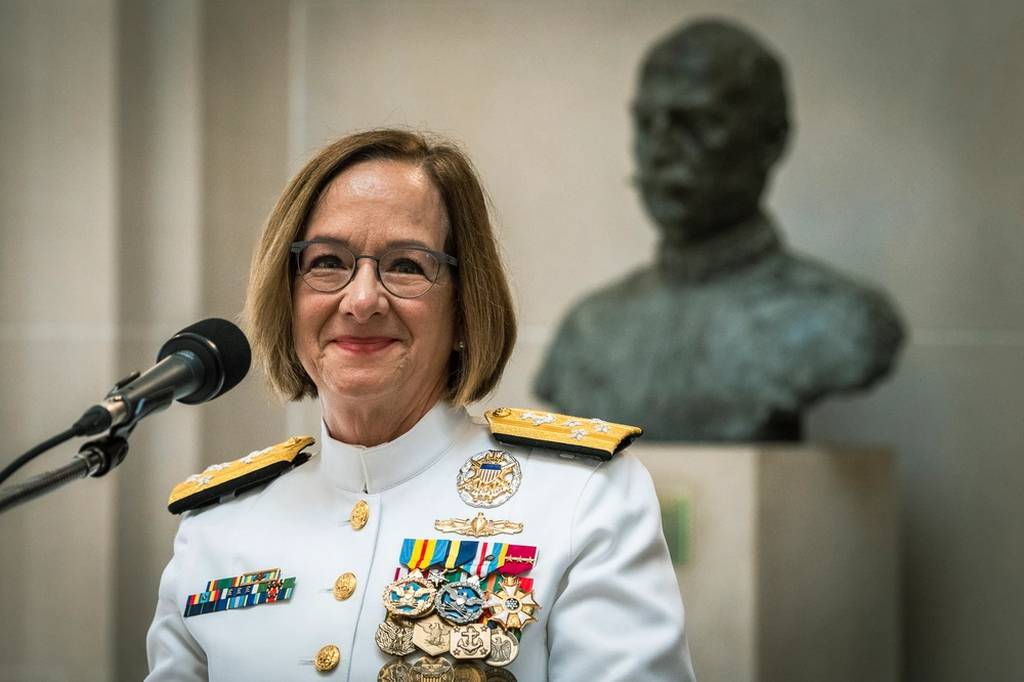 ---
North Korean Cyberwarfare
Apparently, North Korea is using agents to pose as remote tech workers in American and South Korean firms. Once an agent is hired, they use the "job" as an opportunity to collect information, plant malware, and steal secrets. The money the "freelancer" is paid goes directly to the North Korean government, which uses it to fund the development of their ballistic missile program.
This is a pretty clever grift.
How to avoid falling victim? The official guidance is to conduct video interviews, require geolocation, and prohibit freelancer use of commercial VPN services.
Read More: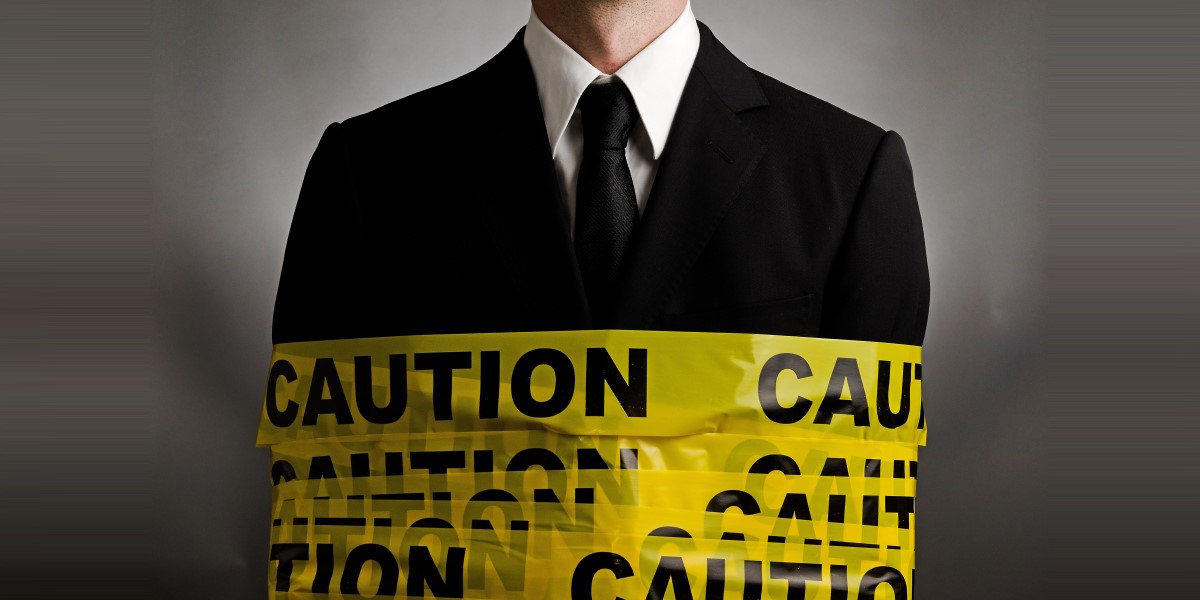 ---
Adjacent News
Big Mac Attack
An Idaho TikTok'er drew attention this week to the increasing price of food by highlighting that a Big Mac meal from his local McDonald's cost him over $16.
While it's true that food prices have increased significantly in recent years, I feel like fast food is kind of a separate conversation, since there are deeper cracks in the fast-casual model than just the rising retail prices.
McDonald's and similar chains also have to consider questions like, "Can every town in America even support 58 fast food restaurants now that most peoples' rent is $2,200 a month?"
Read More:
---
Bitcoin at $35K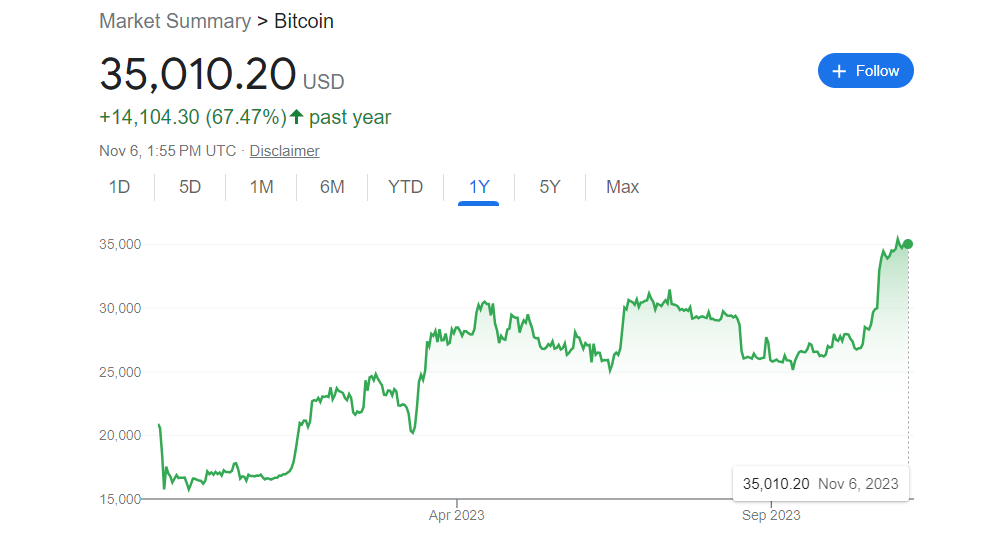 The orange coin is back around $35K USD. You are hodling, right, anon?
---
Recommended Listening:
There's been some standout content in the podcast sphere that you might want to check out: