Twitter: Elon Musk Thread
Web backup of a Twitter thread about Elon Musk's purchase of Twitter.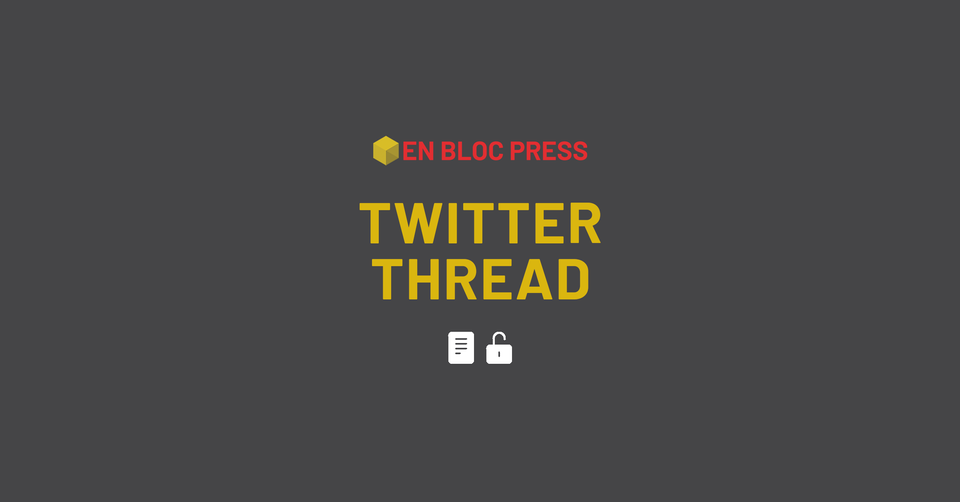 🧵
For the sake of posterity I'm duplicating here a Twitter thread I posted on April 25th, 2022. This is an adaptation of the text and screenshots of the thread. The link to the original thread is [
Here
] but this will likely stop working due to my inevitible suspension or padlock or deletion.
The Musk/Twitter thing is, in a lot of ways, a money vs power study. But there's an underlying cause to it that might not get enough attention, so here are a few thoughts about it:
Like any good businessman, Musk is capitalizing on what he perceives as an opportunity. Professionals know that big piles of cash are good because they position you to seize opportunities that others can't see or finance
Twitter -- ostensibly -- exists to generate profit and value for shareholders. We know that ideological forces might interfere with this, but that's part of the problem and it's what puts Twitter in the position they're in.
I don't think that Musk is a secretly based right-wing dark MAGA sleeper cell nRX guy savior of the conservative movement or whatever. He might unban Trump, but that'll mostly be because it will cause a stir and get more people to click on more stuff; it's just good business
Twitter, like any business, exists to serve its customers. Twitter users are not Twitter's customers. Twitter makes money from selling advertising space and data licensing; the clients who pay for these services are Twitter's customers (not you).
Twitter also loses money. Last year Twitter ended at a net loss of $221M. The year before they lost $1B. Your takeaway should be that Twitter *is trending* towards making a profit, but they're not quite there.
From a user perspective, Twitter is extremely mismanaged. The ban hammer swings randomly, the algorithm is faulty sometimes, and the rules are not fairly enforced. There's probably no greater social luxury than knowing the rules and them being fairly enforced.
The unfair enforcement of rules has led to an imbalanced social dynamic where some users can openly laugh about how they can't wait to teach little kids how to masturbate in kindergarten and some people get IP banned for saying "gm frens" from behind a locked account
But this problem creates antagonism between Twitter's Trust and Safety people, who view Twitter as a platform to discipline and punish their political and class enemies rather than as a GitHub repo deployed to sell advertising space, and shareholders who expect ROI
It's bad business for brands to have to worry about whether their commercial for tooth whitening cream is going to get placed under a tweet that runs into trouble with a battalion of militant transgendered librarians
This is less of a problem if the blue-haired freaks of Twitter are taken down a few pegs in terms in terms of status and influence. I think (hope) Musk has the strength of will to correct this; the success of the business depends on it.
At some point, Twitter as a brand lost its way. This is always due to ineffective leadership. So if you have a company that looks like it could start turning a profit, but has ineffective leaders and mismanaged products, you have a perfect recipe for a hostile takeover.
I think Elon is probably more closely aligned politically with libertarians and conservatives than Democrats and socialists, but I don't think he's The Great White Hope or anything. I think this is Musk seeing a business opportunity and pouncing on it.
I hope he can fix the inconsistent experience on Twitter and bring a little sanity to things. If Musk takes over, it'll probably be a pretty serious blow to lib hegemony of the platform...
...which in itself is a right-wing victory, but Musk isn't buying Twitter to Own The Libs. This is a good opportunity for a rich guy with a lot of money who isn't afraid of the scolds and mentally-ill freaks.
I'm cautiously optimistic and I'll take it as a W.

But remember that Musk -- intelligent and curious and visionary as he is -- is not your savior.
---