New Ghost Gun Rules - Issue #15 - 2022
The once-monthly free edition of the En Bloc Press newsletter.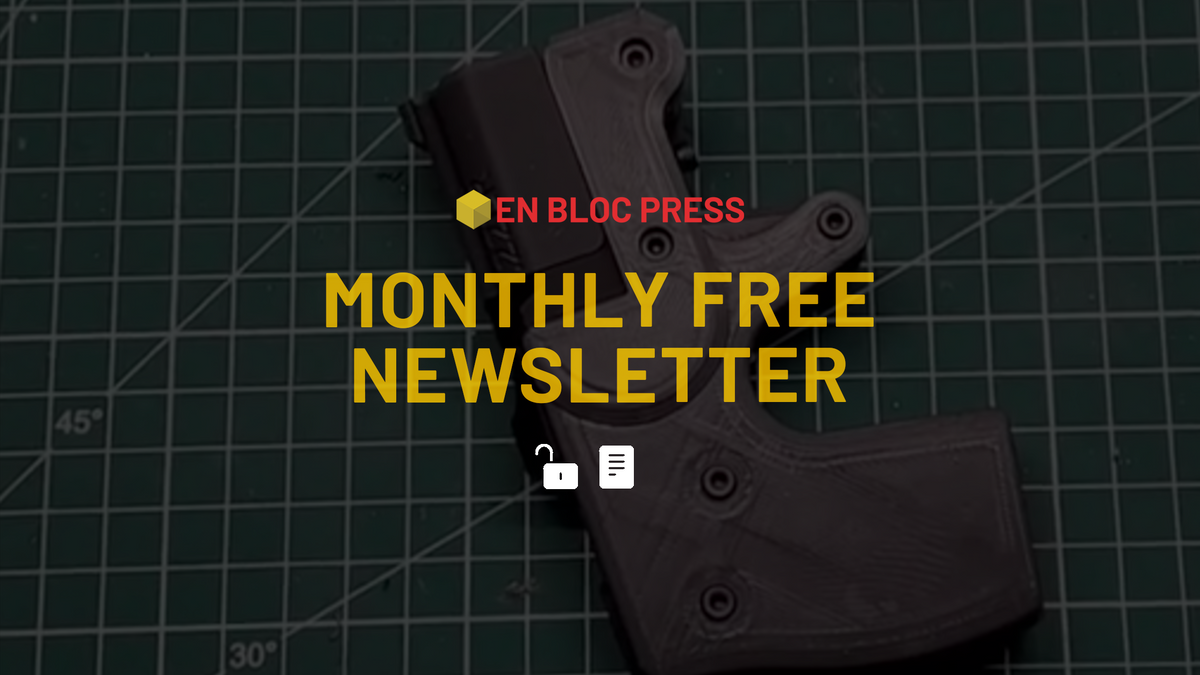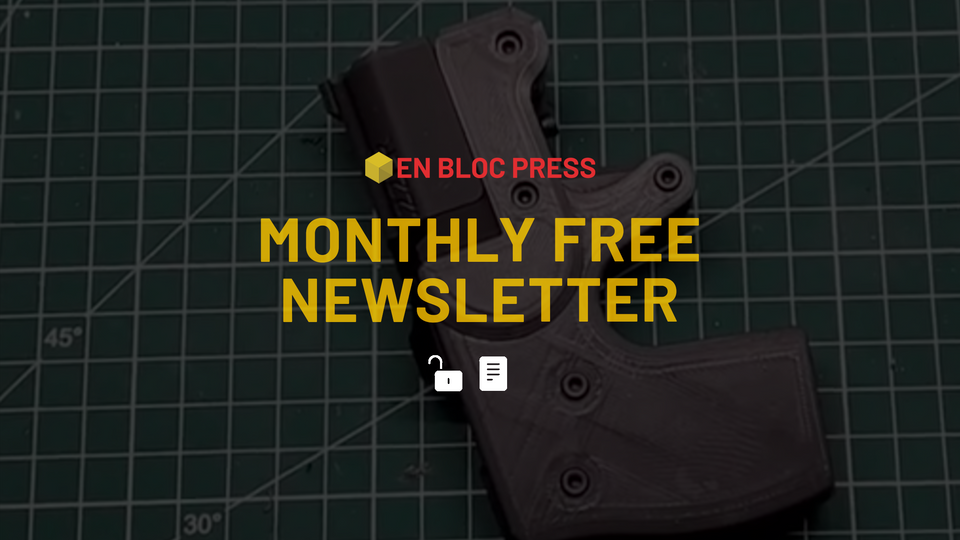 3D Printing & DIY
ATF Rule 2021R-05F
Biden's long-anticipated action against ghost guns was published this week. Unable to pass gun laws in the Senate, Biden is forced to crutch on the administrative power granted to ATF as an enforcement agency to reinterpret and redefine terms relevant to existing law that is already on the books.
The result is ATF Rule 2021R-05F (2021R from here on out), a 364-page PDF file of confusing semantics and inconsistent legal specifications about firearms.
Where the new set of rules fails to stop the proliferation of ghost guns, it succeeds in muddling a handful of important definitions and also adds more regulatory burden to licensed gun dealers.
The new rules – a waking nightmare of gray areas and poorly defined terms – will go into effect 120 days after they're published in the Federal Register. 2021R sometimes creates more questions than it answers, but the following are some of the biggest points:
80% Kits
One of the few things that's clear in 2021R is a ban on unserialized 80% build kits. Kits will now require licensed vendors, serialization, and background checks, just like 'normal' firearm sales.
This final rule bans the business of manufacturing the most accessible ghost guns, such as unserialized "buy build shoot" kits that individuals can buy online or at a store without a background check and can readily assemble into a working firearm in as little as 30 minutes with equipment they have at home. This rule clarifies that these kits qualify as "firearms" under the Gun Control Act, and that commercial manufacturers of such kits must therefore become licensed and include serial numbers on the kits' frame or receiver, and commercial sellers of these kits must become federally licensed and run background checks prior to a sale – just like they have to do with other commercially-made firearms. White House Fact Sheet
Kits that ship an 80% frame or receiver paired with any or all of the following: jig(s), tools/bits, pilot holes, indexing marks, etc. are going to be a no-no, because they are 'readily' convertible.
While the new rules pretty clearly prohibit the Polymer80 "buy build shoot" kits, it looks like the new rules actually may not change things for simple 80% lowers that are unimproved and sold without jigs, kits, or indexing marks. These kits may not meet the ATF defintion of 'readily convertible,' but there is no consensus among experts about this yet because the rule is not clearly written, relies on subjective interpretation, and will surely be challenged by lawsuits.
It seems like the ATF rule here is a frustrating variant of a Kafka trap, where a block of metal magically becomes a receiver if there's a drill bit and jig next to it, but I'm not a lawyer and none of this is legal advice.
Even if lawsuits from FPC and GOA fail to reshape this, 2021R so open-ended that it'll be difficult to truly know what's legal or illegal until a case works through the court system and defines a precedent or doctrine.
3D Printing
The new ATF rules may disrupt a portion of the 80% market, but they don't change anything about the legality of 3D-printed firearms. In fact, the Rule states plainly that ghost guns do not need to be serialized for personal use, and can be sold or transferred between same-state residents who are not otherwise prohibited possessors:
the final rule does not mandate unlicensed persons to mark their own PMFs for personal use, or when they occasionally acquire them for a personal collection or sell or transfer them from a personal collection to unlicensed in-State residents consistent with Federal, State, and local law. (p7, ATF Rule 2021R-05F)
The new interpretations also says this:
...articles that have not yet reached a stage of manufacture where they are clearly identifiable as an unfinished component of a frame or receiver (e.g., unformed blocks of metal, liquid polymers, or other raw materials) are not frames or receivers. (p7, ATF Rule 2021R-05F)
So this is almost actually a plus for 3D printing, because ATF is expressly stating that 0% receivers and spools of filament are not frames or receivers, and that privately made firearms do not need to be serialized and are legal unless you are generally prohibited from owning a firearm.
In fact, the only added bureaucracy for 3D-printed firearms is a requirement that if one sells a ghost gun to a licensed firearms dealer, the licensed dealer must add a serial number to the firearm for the sake of recordkeeping:
...if an individual builds a firearm at home and then sells it to a pawn broker or another federally licensed dealer, that dealer must put a serial number on the weapon before selling it to a customer. This requirement will apply regardless of how the firearm was made, meaning it includes ghost guns made from individual parts, kits, or by 3D-printers. White House Fact Sheet
While this is a real hassle (and arguably not feasible), nobody is printing guns at home in order to sell them to an FFL.
Permanent Record
The new rules stipulate that licensed firearms dealers retain customer firearm transaction records indefinitely; this is increased from the current 20-year retention period. This measure is easy to shrug off at first glance, but it's actually very frustrating to think that the government will now keep a permanent, indefinite record of all lawful firearm transactions.
A New Director?
Biden is also nominating Steve Dettelbach for director of ATF. This is on the heels of a previously failed effort to confirm paid anti-gun activist David Chipman. Dettlebach is relatively under the radar compared to the prior nominee, but I do enjoy laughing at this tweet where Dettelbach seems to belive that Muhammad Ali was an illegal immigrant. (Mummad Ali was born in Kentucky)

Other Notes
The terms "frame" and "receiver" are now applied specifically to handguns and non-handguns, respectively.
...revises the proposed definition of "frame or receiver" so that a "frame" is applicable to a handgun, and variants thereof, and a "receiver" is applicable to a rifle, shotgun, or projectile weapon other than a handgun, and variants thereof (p6, ATF Rule 2021R-05F)
There is also no change to how upper-receivers of AR-pattern firearms are treated. There was concern going into this that new rules would make AR-15 upper receivers "firearms," but ATF clarifies that the AR-design specifically will not be treated this way, and that the lower receiver of an AR will continue to be the part ATF legally classifies as the receiver.
Talking About the New Rules
The Timeline Earth podcast invited me onto their show to discuss the new rule changes. Their episode (paywalled but you should subscribe) can be found here, OR subscribers of En Bloc Press also have access at the link below: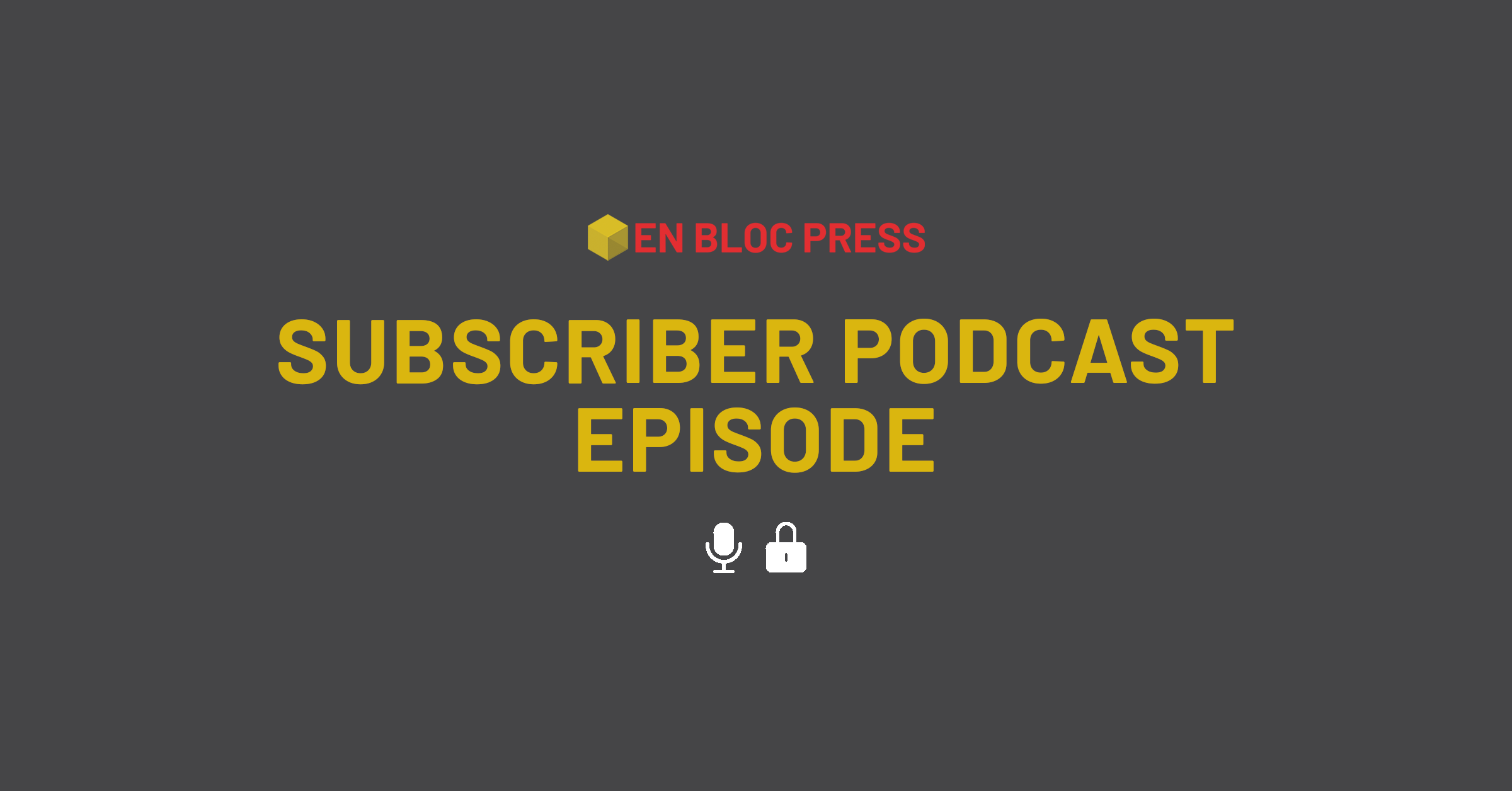 Your Takeaway:
2021R might lead to the end of an easy 80% kit market, unless lawsuits are able to kill the new rule.
It's looking like block-of-metal 80% builds might be okay; this is subjective
3D-printed guns are virtually unaffected by the new rule
AR-pattern uppers are not affected by the new rule
This does not address pistol braces or magazine sizes
The rules will not go into effect for ~120 days
Gun-rights advocacy groups have promised to take this to court; the new rules are arbitrary enough that lawfare may prove effective
Teach your 80% builder friends how to get into 3D printing
Read More:
=> Full PDF file of 2021R-05F [be aware: dot gov domain]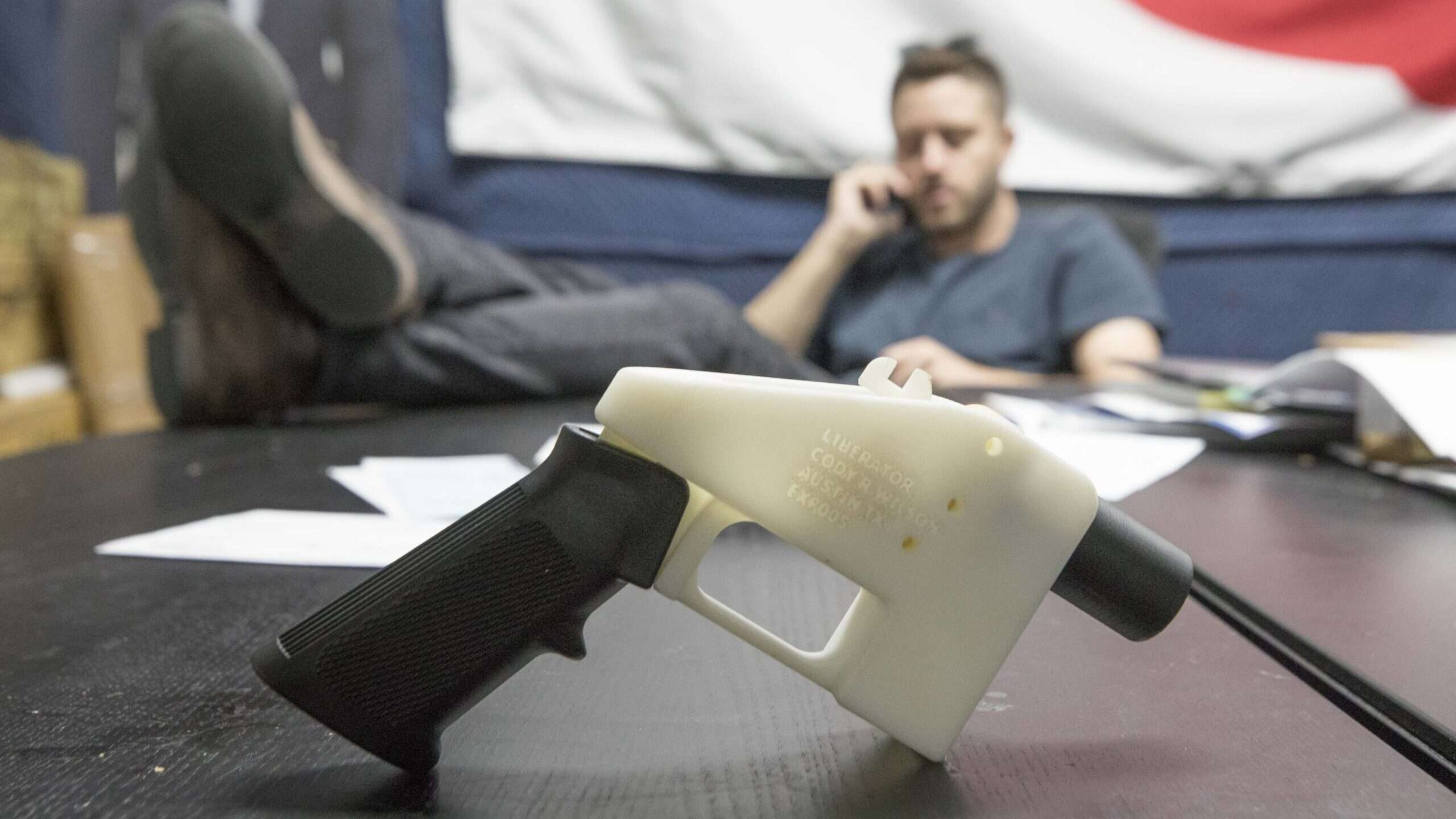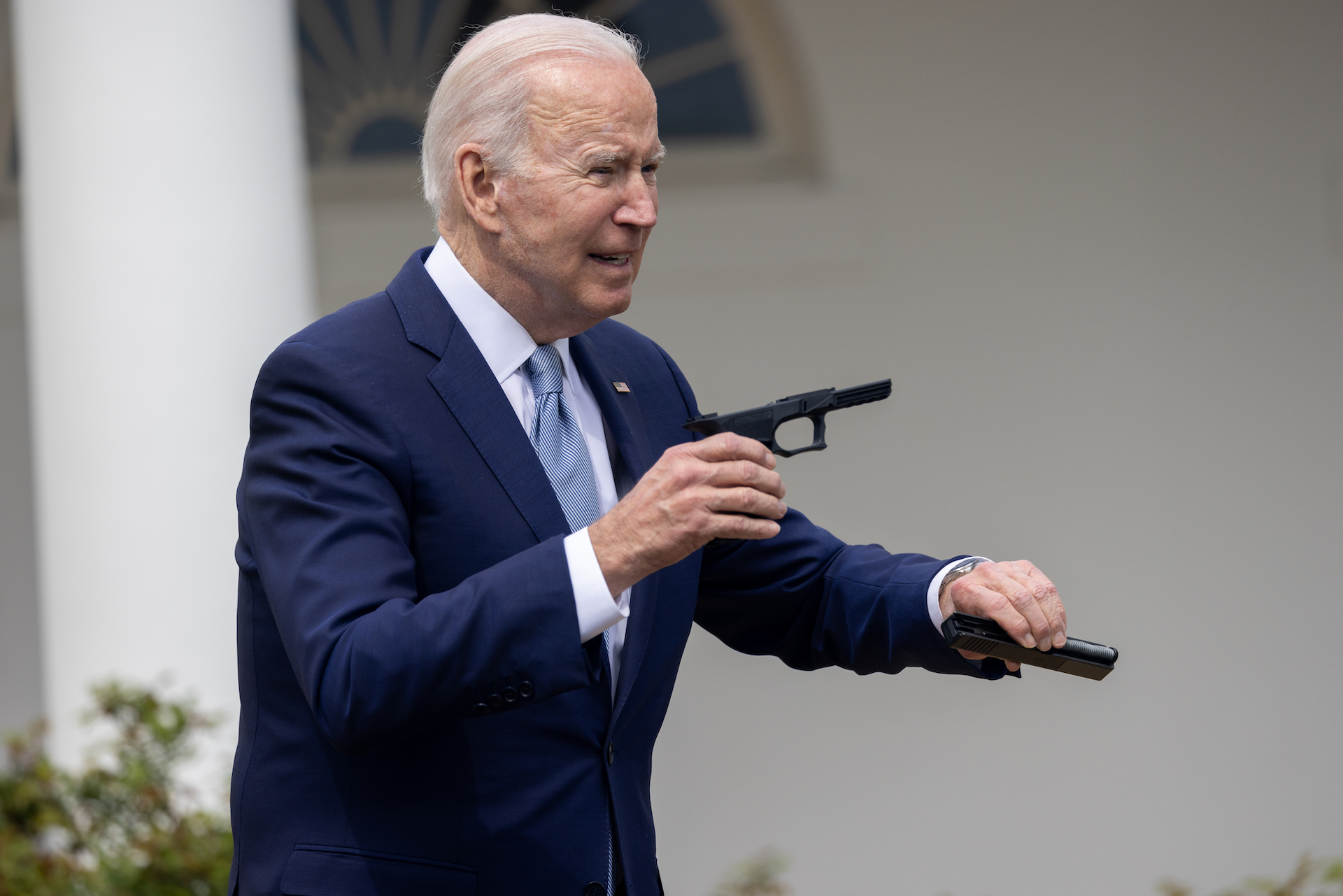 Guns
New Drums from Magpul
Magpul has three new 50rd drums available for Glock, MP5, and 9mm PCC. Based.
B&T SPC9
B&T just announced the SPC9's 16" variant. This should be legit.
Little Bronze Age
ZEV fans will be glad to hear about the release of bronze AR barrels. Available in 5.56MM, 300BLK, and 308WIN options, the barrels are 416 steel and PVD coated bronze. Depending on caliber and length, these are $250-$325.
Politics
Dems the Breaks
The Lt. Governor of New York was arrested on federal charges of bribery and other corruption.
Speaking of Corruption...
After a few years as a talking point, The Deep State has graduated from "white supremacist conspiracy theory" to "good and necessary to Our Democracy".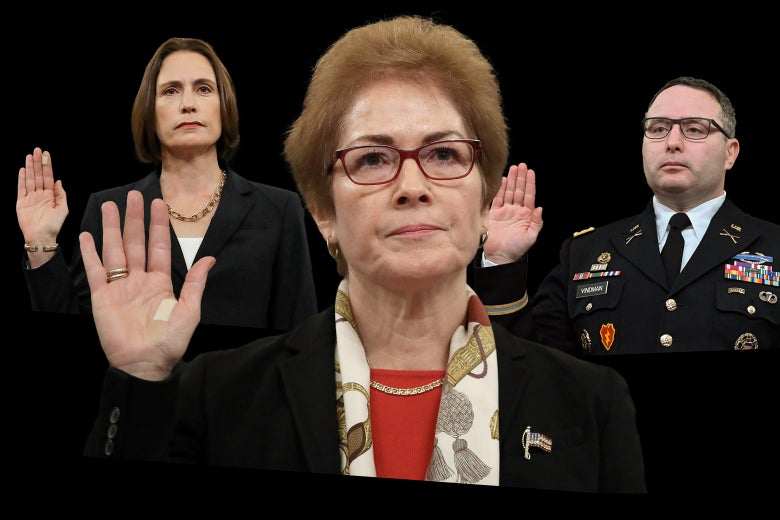 The Buck Stops Here
Prominent Clinton donor and horrific freak Ed Buck gets 30 years in prison for killing two gay black male escorts by overdosing them with meth while they were in his home for sex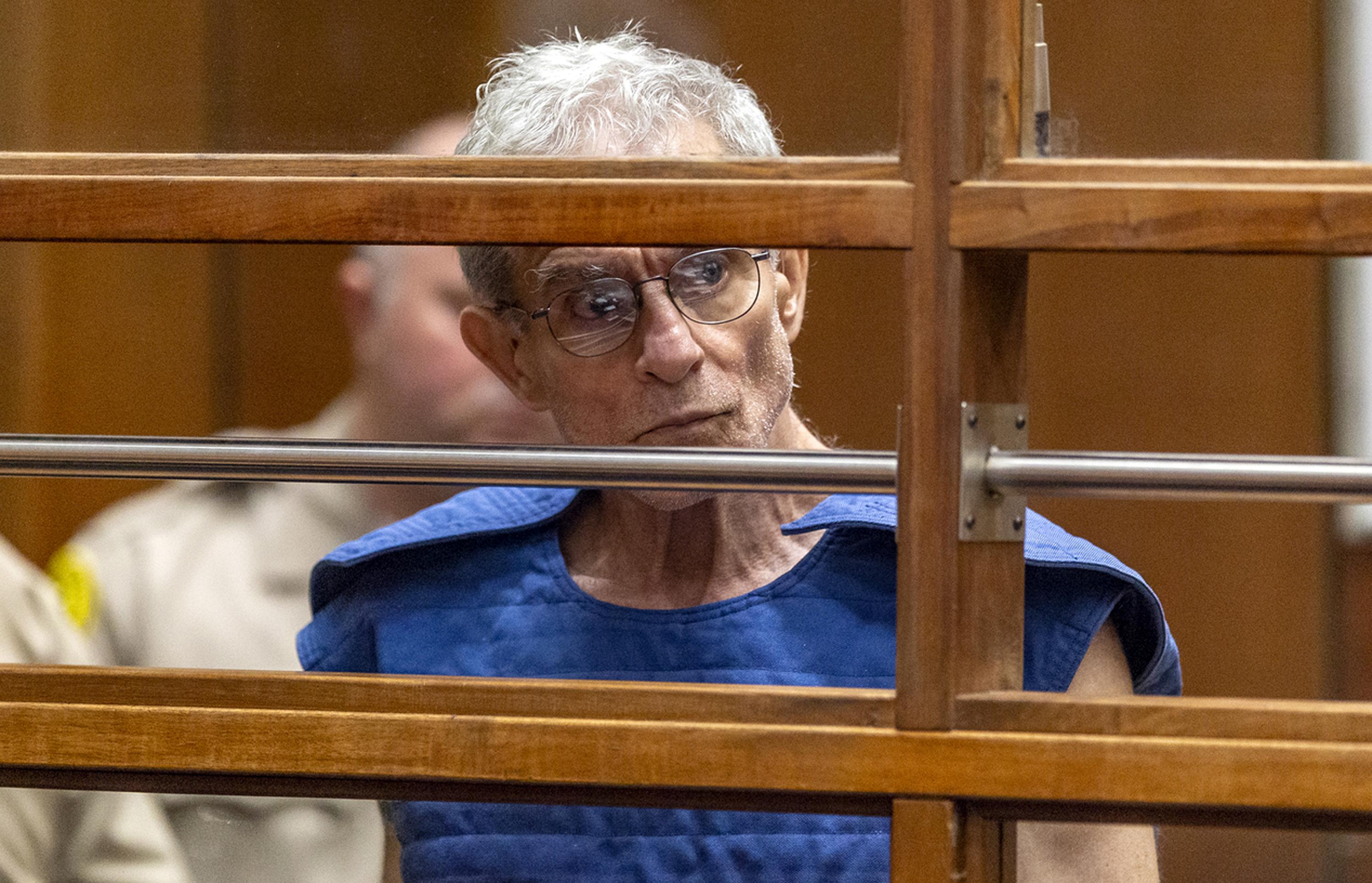 The sinking of the Moskva
Russia's flagship of the Black Sea Fleet, Moskva, sunk this week while being towed back to port after sustaining heavy damage. Russia claims the ship was damaged in a munitions fire; Ukraine says they successfully engaged the vessel with anti-ship missiles. There's enough dis/misinformation floating around right now that I won't speculate on this, but the "Wikipedia Official" version is that two Neptune missiles damaged the ship enough that it sunk while limping home.
The Moskva is the largest warship since WWII to be sunk in a military conflict.
Adjacent News
StatelessMed (@statelessmed) released this Substack article about incentives in healthcare. He's a physician, and this piece offers a great look at how modern healthcare at the hospital level really looks from the inside out. He details several of the real factors that sometimes incentivize or coerce doctors to avoid rocking the boat when it comes to things like a COVID vaccine or specific course of treatment.
Re-Porpoised
A dolphin stranded on a beach in Texas is dead after people tried to 'ride' the creature.
---
🧠
Correction: Earlier this week I
published a recap
of Bear Arms N' Bitcoin 2022 where I accidentally crossed the streams between Defense Distributed and Deterrence Dispensed.
Cody Wilson
Dominica Yawls is the director of Defense Distributed, not Deterrence Dispensed. Brain fart; please forgive.